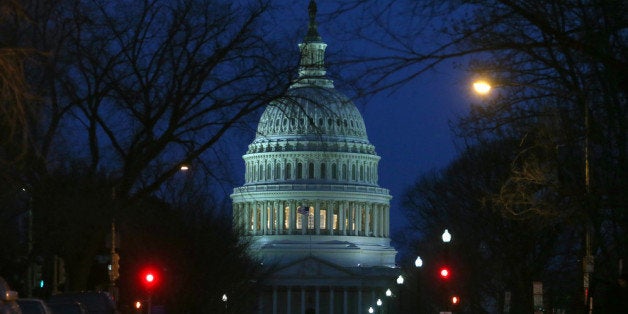 WASHINGTON -- As super PACs supporting a single politician proliferate across the country ahead of the 2014 elections, some are reaching out for contributions from the family and friends of the candidates they support, according to reports filed with the Federal Election Commission.
Family members and business associates of Dan Sullivan, a Republican Senate candidate in Alaska, have contributed the majority of the funds raised so far by pro-Sullivan super PAC Alaska's Energy-America's Values.
In Minnesota, former entertainment colleagues of Sen. Al Franken (D) have made thousands in contributions to a super PAC supporting the former comedian's reelection campaign.
A super PAC backing Oregon Republican Senate candidate Monica Wehby has raised eyebrows due to large contributions from lumber executive Andrew Miller, who is reportedly in a relationship with Wehby, according to the Oregonian and other outlets.
Super PACs are legally required to be independent from the candidates they support and cannot coordinate with political campaigns. The legal definition of coordination, however, leaves many loopholes for super PACs and candidates to interact, including allowing candidates to raise limited funds for the supposedly independent groups, up to the legal maximum candidates can raise for their own campaign -- $5,200 in 2014. These contributions from family and friends reported with the FEC showcase just how thin the line of independence can be between super PAC and candidate.
"Everybody knows the coordination rules are a joke," Adam Smith, a spokesman for the campaign finance watchdog Public Campaign, told The Huffington Post Thursday. "They don't work, they aren't enforced, and these situations make that clear."
In Alaska, the super PAC backing Sullivan has received $50,000 from his father, Tom Sullivan, and $25,000 from his brother, Frank Sullivan, who runs the family's Ohio-based business RPM International. In December, Frank hosted his brother for a fundraiser in Ohio.
The super PAC has also received $50,000 from Donald K. Miller, a former board member of RPM International. These contributions account for 80 percent of the total funds raised by the super PAC thus far.
And this doesn't count the large sums of campaign contributions that Sullivan's family and executives at their family's business have already provided to the Alaska Republican's campaign committee.
"I have known Dan since he was a young Marine and encouraged him to run for the Senate, but have had no contact with him since he filed for office," Art Hackney, the consultant running the pro-Sullivan super PAC, said in an email. "Dan played no role that I'm aware of in his family members' decision to contribute to our PAC. I asked his brother directly to help raise money for AE/AV."
The super PAC supporting Wehby in Oregon has received $35,900 from Miller, the Stimson Lumber executive, and another $75,000 from Loren Parks, a major Republican donor. According to the Oregonian, Miller and Wehby have introduced each other as the other's date in social situations, although they have both declined to comment on their relationship. Miller has also been named as a host for Wehby fundraising events.
The super PAC, named If He Votes Like That In Salem Imagine What He'll Do In Congress, has targeted Wehby's primary opponent state Rep. Jordan Conger in recent weeks with a series of radio ads.
Miller told the Oregonian that his contributions to the super PAC are completely separate from any connection or work he has done for Wehby.
"From the outside, I can see the optics would appear otherwise and I know some folks appear to think there must be a smoking gun of coordination there and I would welcome the inspection," Miller told the Oregon newspaper.
Conger blasted the connections between the super PAC and the Wehby campaign in Tuesday statement."This kind of nasty, false, illegal campaigning has no place in politics --" he wrote, "and especially not in a Republican primary in Oregon."
Wehby campaign spokesman Charlie Pearce denied any coordination in a statement to HuffPost. "There has been no coordination between our campaign and this group," Pearce said. "Anyone suggesting otherwise is making a false accusation."
Friends of Franken, the comedian-turned-senator, appear throughout the campaign finance reports filed by WIN Minnesota Federal PAC, a pro-Franken super PAC affiliated with the WIN Minnesota nonprofit organization.
Hollywood actors, writers and comedians including Mike Myers, Seth MacFarlane, James Belushi, Bill Maher, Marcy Carsey, David Mandel and Laurie Benenson have all donated $5,000 to the super PAC.
"Sen. Franken does raise money for WIN Minnesota to the extent that is legally permitted," Franken campaign spokeswoman Alexandra Fetissoff said. "He has also been one the most vocal advocates in the fight to overturn Citizens United -- the ruling which made unlimited spending by super PACs legal in the first place. But Sen. Franken has long believed that until the decision is reversed and Super PACs are eliminated, Democrats should not unilaterally disarm."

This piece has been updated to include comment from Franken's campaign.
Before You Go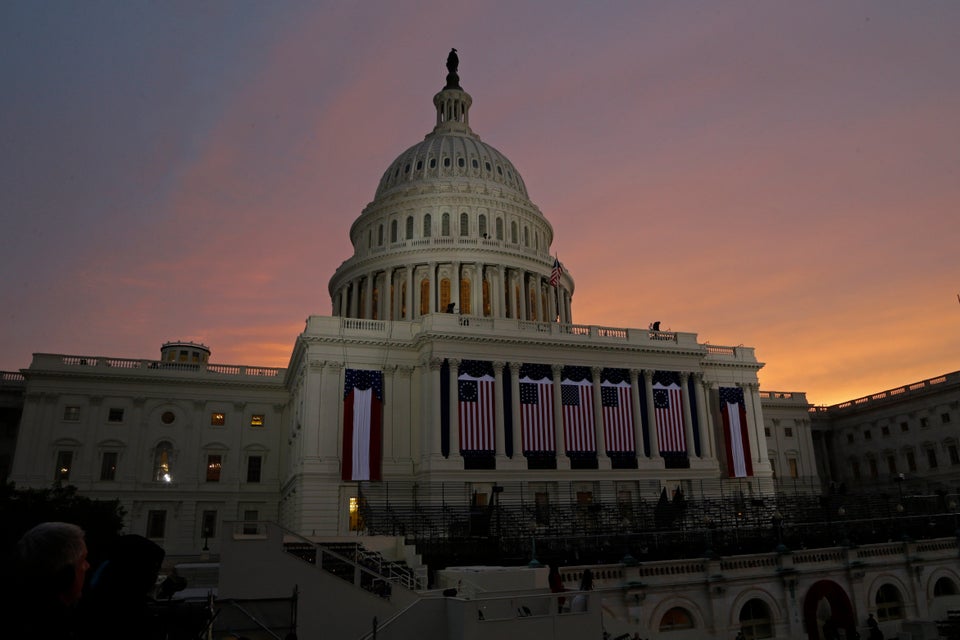 U.S. Capitol Photos
Popular in the Community