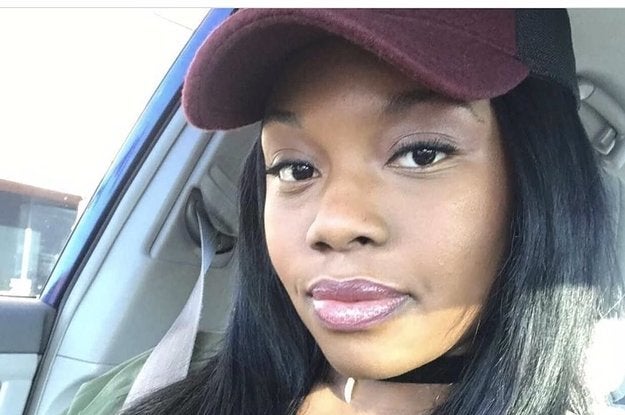 Blaque, a 25-year-old from Virginia, was on a freakin' roll.
She designs wigs and decided she wanted to dedicate a space in her apartment to her hobby, which is turning into a budding business.
Recently, she jumped on Amazon and began ordering stuff she needed to create the ultimate wig-making station. She was just clicking away, adding all kinds of items to her cart, including a desk, when she spotted a cute ghost chair that was advertised as an "add-on" item.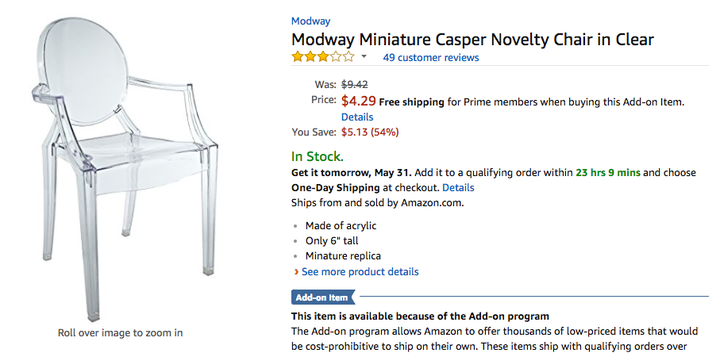 "I didn't think twice about the chair," Blaque told HuffPost. "I didn't look at the description or reviews."
She added the $5 chair to her cart, thinking she scored a great deal and placed the order.
A few days later, on May 23, she got her shipment in a pretty big box.
"Even still, I thought it was kind of small to hold a chair," she said.
But she still felt pretty good about things, figuring that the chair came in pieces and needed to be assembled. She continued to dig through her box, but there was no chair in sight.
"But there's one small white box left and I'm trying to figure out what it is I ordered — I think we are all guilty of forgetting what we buy online," she told HuffPost.
She opened the white box and found this inside:
"I immediately busted out laughing," she said.
Blaque found her mistake so funny, she decided to snap a picture of her tiny chair and post it to Twitter.
The post quickly went viral, receiving more than 10,000 likes and 4,000 retweets.
People found the mistake totally relatable.
"Apparently I'm not alone with this type of purchase," she told HuffPost. "I had so many people tell me they bought the same chair or something else that was miniature!"
Blaque has decided to keep the tiny chair and it's currently sitting on her new desk, acting as a decorative reminder of her hilarious mistake.
"Maybe it'll end up being a business card holder," she said.
And her takeaway from this silly ordeal?
"Literally always read the descriptions," she said.
Much like a chair, that's something we can totally support.
Related
Popular in the Community