Most people have too much on their plates to worry about what will happen when the world ends.
But then there are those who have too much money not to.
Four buyers have already spent about $7 million on luxurious doomsday-safe condos built in a Cold War-era missile shaft below a Kansas prairie, according to the AFP. The cylindrical underground building not only includes condo space, but its developer is also adding an indoor farm, pool, movie theater, a stockpile of five years worth of dry food, and space for a medical center and school, the AFP reports.
Although the world survived the Y2K fear of 1999, the shelter buyers may be preparing for another predicted apocalypse that is fast approaching. For believers of the Mayan calendar, about eight months remain before the world is supposed to end.
Check out the doomsday shelters of the super-rich: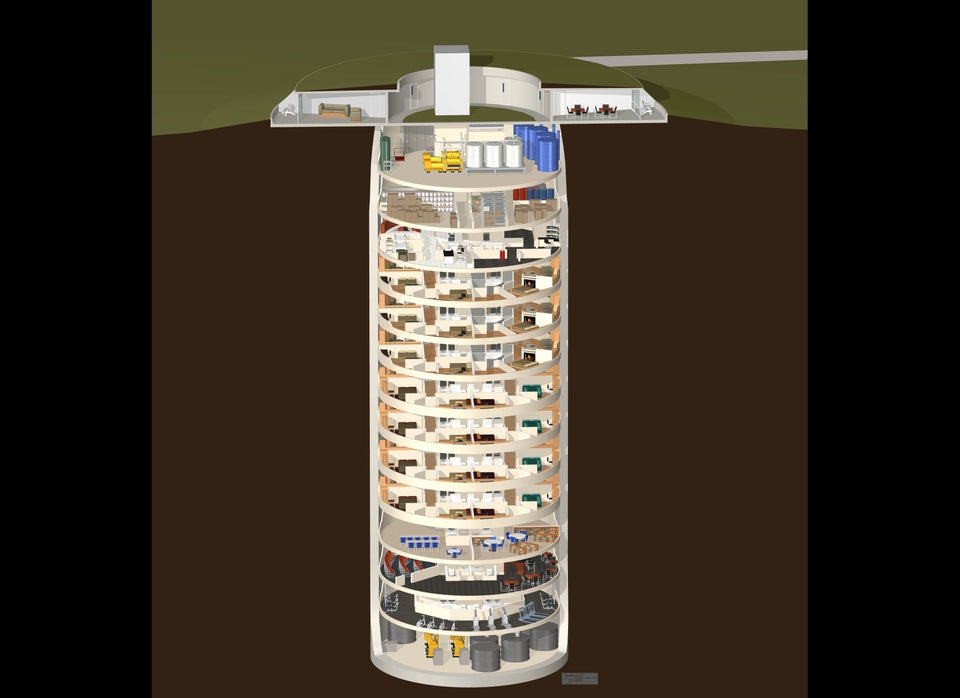 Survival Condos
Related
Popular in the Community