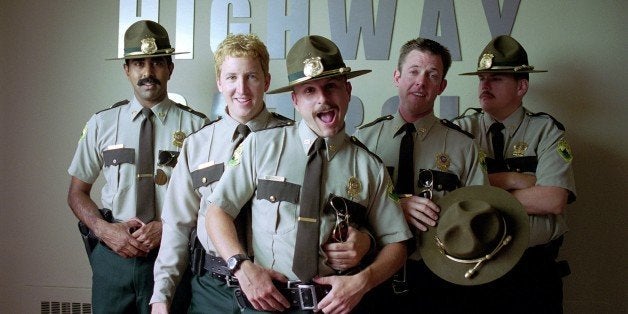 Fans of the 2001 Broken Lizard comedy "Super Troopers" have been hoping for a sequel to the film for years. While there have been rumblings and rumors since 2012, Steve Lemme has confirmed that it's finally happening.
Although the Broken Lizard gang said they had a prequel in mind back in 2006, this new movie is definitely a sequel and is set to pick up where the first film left off. Lemme didn't share much more about the new movie, but said that it will definitely top the original opening scene and the troopers' mustaches will be returning, because of course. "Everybody who had a mustache in the first one will grow it back," Lemme said. Apparently the guys who didn't have one want one now, and Lemme is contemplating ways to make them work for it. "Not sure how we'll haze them, but they better be prepared."
HuffPost Entertainment reached out to Fox for comment on the sequel. This post will be updated if and when one is received.
Popular in the Community