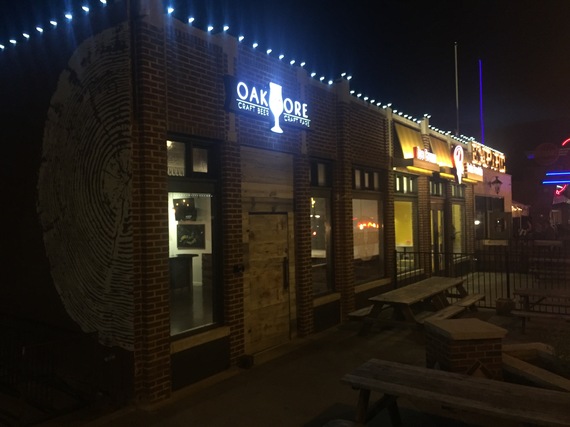 PHOTO BY: Sarah Elizabeth Pitts
OKLAHOMA CITY, Okla.- As voters across the state anxiously waited Tuesday for the election results, millennials in Plaza District rooted for candidates from both parties.
Many are "feeling the bern." Alex Yeganeh, 28 and Jason Oser, 28 voted for Bernie Sanders, one of the two candidates seeking the Democratic Party nomination.
Yeganeh considers himself a Hillary Clinton fan, but voted for Sanders instead.
"I think Bernie will take Oklahoma. I wanted to help that come into fruition," he said.
Oser, a registered independent, does not like Hillary Clinton and admires Sander's compassion.
"[I like] his policy for the less fortunate and his drive to make America rethink that we are living in poverty," he said.
Juston McKinnon, 25, voted for Clinton and believes the former Secretary of State has the best chance of winning the White House.
"She seems the closest thing to a middle, we need someone who can bring us together," he said.
McKinnon, a first-time voter, said he voted because h wanted his voice to be heard this primary.
"Basically like not voting, disenfranchises, leads to polarization. Even though my vote doesn't count, I at least want my voice to be heard," he said.
Although many voters have hit the polls, some have chosen to avoid them.
Brandon Cobs, 25, is not registered to vote. He cites a lack of knowledge and disinterest.
"I just feel like everything kinda happens, how it's going to happen and I don't think one vote changes anything especially in Oklahoma."
REAL LIFE. REAL NEWS. REAL VOICES.
Help us tell more of the stories that matter from voices that too often remain unheard.