Like millions of computer geeks all over the world, James Newman has gone to great time and expense building his own computer.
But the 55-year-old British software engineer's machine is way different than other home-built models.
Newman's computer, actually a megaprocessor, takes up a whole room in his house in Great Shelford.
"I spent around three hours a night working on it and I've had to take all the books and shelves and sofas out of my lounge," he told SWNS. "I'm lucky because it's quite a big lounge but I've had to put everything else in my spare room."
In total, it cost more than $51,000 over a five-year period.
"I didn't plan on spending [that much money]at the start. It grew as time went by and I got a bit more ambitious," he said.
He admits, "If I had a wife she'd probably have left me by now."
What did he get for efforts? Not much. It's a million times slower and has a million times less memory than a typical desktop, according to South West News Service.
Oh, and you can only play Tetris on it.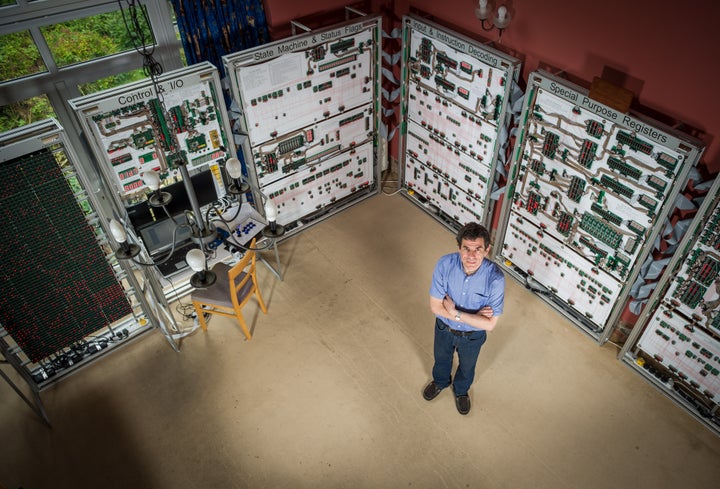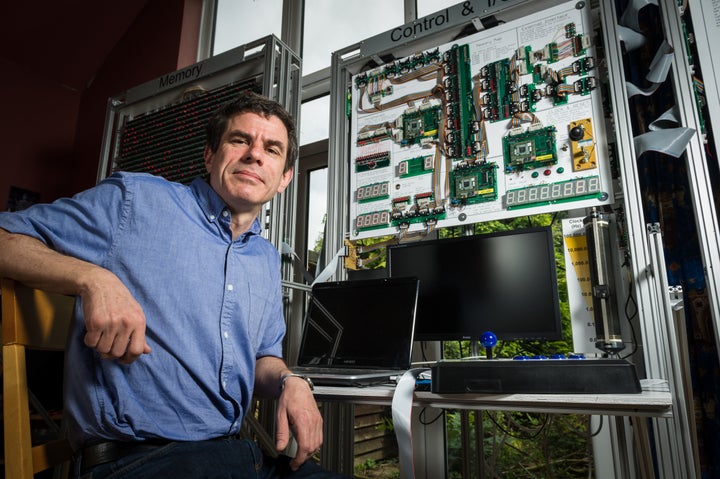 Newman is now planning on holding open days at his house for people to see the machine.
"In the longer term I would like to put it in a museum or go on a road tour to show people," he said. "I want to show people how computers works and get children interested in electronics."
Support HuffPost
The Stakes Have Never Been Higher
Related
Before You Go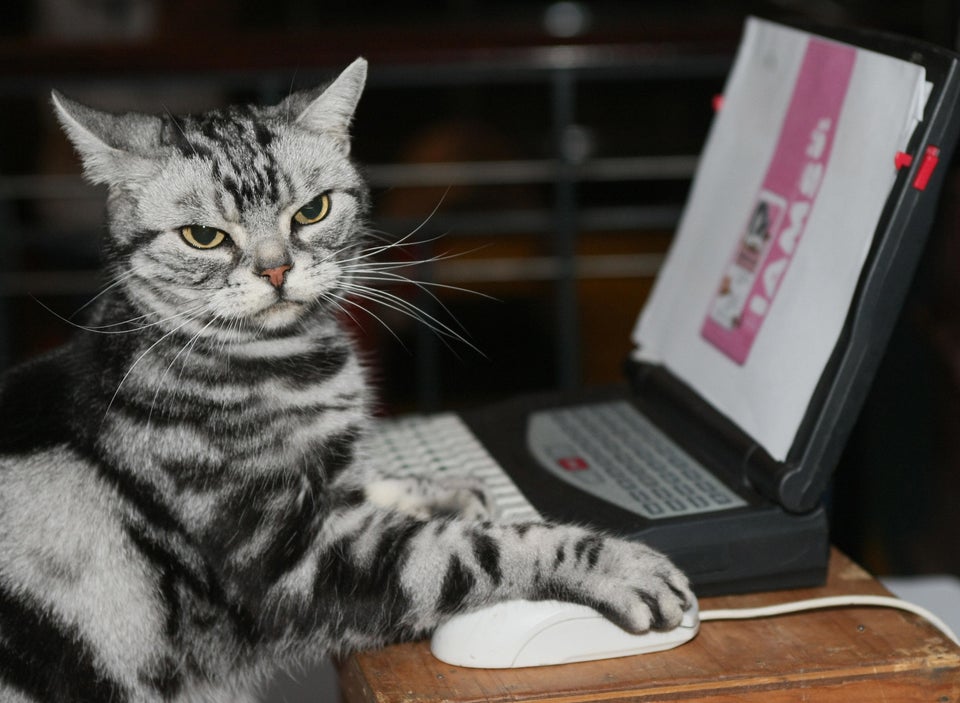 Cats On Computers
Popular in the Community