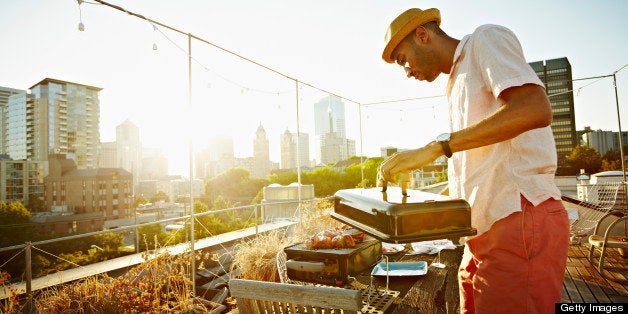 If you're out cleaning your grill in anticipation of this weekend, you aren't alone. Memorial Day is the second-most popular holiday for barbecuing, according to the Hearth, Patio & Barbecue Association. And while everyone likes to celebrate, some health-minded folks hear the word "barbecue" and fear a recipe for over-indulgence, like cheese-smothered burgers, mayo-laden slaw and giant bowls of chips. But all is not lost for those who want to celebrate wisely.
The good news for those who are planning to cook out this Memorial Day weekend? It is possible to do so in a way that won't detract from your summer shape-up plans -- and can even offer a number of health benefits to boot.
So skip the processed meats and brownie bites and check out the true superstars of your typical barbecue below. Then tell us how you keep a cookout healthy in the comments below.