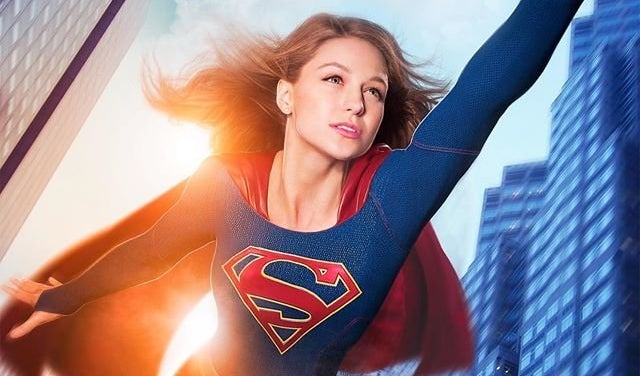 "Supergirl" has all the elements of a mainstream superhero show: a kickass dreamy lead with a daffy alter-ego, capable and funny sidekicks, a potential love interest, a power-hungry villain and plenty of action. It also happens to have a distinctly feminist bent. (This post contains some light spoilers about the first episode.)
As someone who grew up watching re-runs of the 1960s live-action "Batman" (or as I called it, "na na na na, na na na na, Batman!"), and more recently easily got into "Arrow" and "The Flash," I was excited to see what "Supergirl" might bring to the dude-dominated superhero landscape. Of course, being on CBS and aiming to appeal to a wide audience, "Supergirl" isn't some radical feminist piece of art. But it is entertaining, empowering and totally unapologetic about its protagonist Kara Zor-El's gender.
We meet Kara (played by Melissa Benoist) as she's being sent to earth to protect her cousin, the future Superman, only she gets delayed and arrives on earth years after him. Her adopted family knows about her powers, which she eventually decides to suppress in order to fit in. She watches from afar as her cousin becomes a famous superhero. Kara grows up and gets a sensible job working for boss lady and media mogul Cat Grant, played by Calista Flockhart. She's leading a "normal" life by all accounts -- that is, until she rescues a plane.
The casting alone makes "Supergirl" exciting. Sadly, having a mainstream superhero show featuring four lead female characters -- Kara, Kara's sister Alex, Cat and villain Astra -- and two men of color in regular supporting roles, makes it somewhat of an anomaly. (We're still waiting on women of color to show up, though.) As writer Rebecca Eisenberg tweeted during the premiere:
And the dialogue manages to model female empowerment without being preachy. The characters even internally address the external debate over whether labelling Kara Supergirl instead of Superwoman is demeaning to her abilities.
"Shouldn't she be called Superwoman?," Kara asks Cat, wondering if it's anti-feminist to dub a fully capable superhero a "girl."
Cat responds: "What do you think is so bad about 'girl'? I'm a girl and your boss and powerful and rich and hot and smart. So if you perceive Supergirl as anything less than excellent, isn't the real problem you?"
The beauty is, both characters make valid points, and it's up to viewers to ultimately decide what they think.
Actress Laura Benanti, who plays both Kara's mother and (spoiler alert!) her mother's twin sister, the show's major villain, had the following empowering interpretation of Supergirl's trajectory: "I could be completely off the mark here, but for me, Kara's stifling her superpowers provides a metaphor for what so many women do; hide their light and strength in order to seem 'nicer' or 'less threatening,'" she told The Huffington Post. "The unbridled joy on her face when she steps into her own power is a thing of beauty, and I hope it inspires many girls and women to step into theirs."
And if there were fears about whether a female-led, feminist TV show could bring in mainstream ratings, hopefully "Supergirl's" premiere quelled them. The first episode brought in 12.9 million viewers, many of those in the coveted 18-49 age group.
Girl or woman or whatever you call her, the important thing is that she's Super.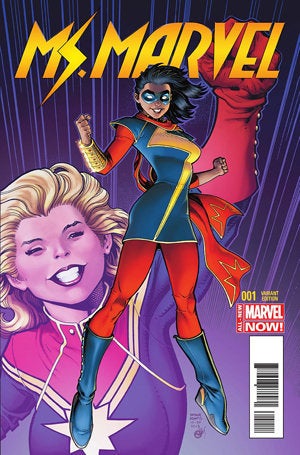 Unconventional Superheroes Who Have Broken Comic Book Stereotypes
Related