It's the heartbreaking image that's causing tears across social media: the funeral of 5-year-old Brayden Denton, who was given a superhero's sendoff in Newton County, Ind., with his favorite characters serving as pallbearers.
Brayden died on May 8 after a battle with a brain tumor, and his mother Staci Denton couldn't think of a more fitting sendoff for her boy than to surround him with the heroes he loved so much.
The boy was laid to rest with the help of Iron Man, Batman, Superman, Thor, The Incredible Hulk and his favorite character of all, Spider-Man.
"It was hard, but I did it for him," his uncle Cory, who dressed as Thor, told WFLI. "We went to the Superman movie with him and he was dressed up as Superman. I watched all the Iron Mans with him."
His mother donated the tumor to researchers.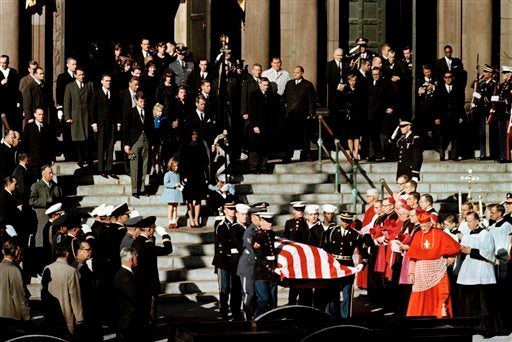 Funerals That Moved The Public