On street walls in London and New York, Superman grabs Batman's sky blue mask, and they share a passionate kiss between their capes. The London-based contemporary urban pop artist behind the street art, Rich Simmons, tells HuffPost Italy that he has conceived of this composition because he wanted to spark a conversation about equality "by taking the two most alpha male superheroes and placing them in this embrace."
Simmons, who has exhibited artwork in London, Geneva, Tampa, New York and Los Angeles, says that his artworks also intend to challenge the notion of heroism. "It is sometimes more heroic to simply stand up for your beliefs, stand up for equality," he says.
"If you were in need of being saved from something, would it matter if the person who could be your hero was gay or not?" Simmons asks.
He exhibited his first "Superman Kissing Batman" work on canvas during his solo show at the Imitate Modern gallery in London in 2014. Over the past few weeks, in the run-up to the "Batman v Superman: Dawn of Justice" film debut, he created the life-size paste-ups in Croydon and Soho in London and Lower Manhattan in New York City.
His piece, widely circulated on social media, has a clear message: "It shouldn't matter who a person is, who they love, what they believe or where they come from, being a hero transcends all that. We should judge our fellow humans by the way they treat others and not by who they share a bed with."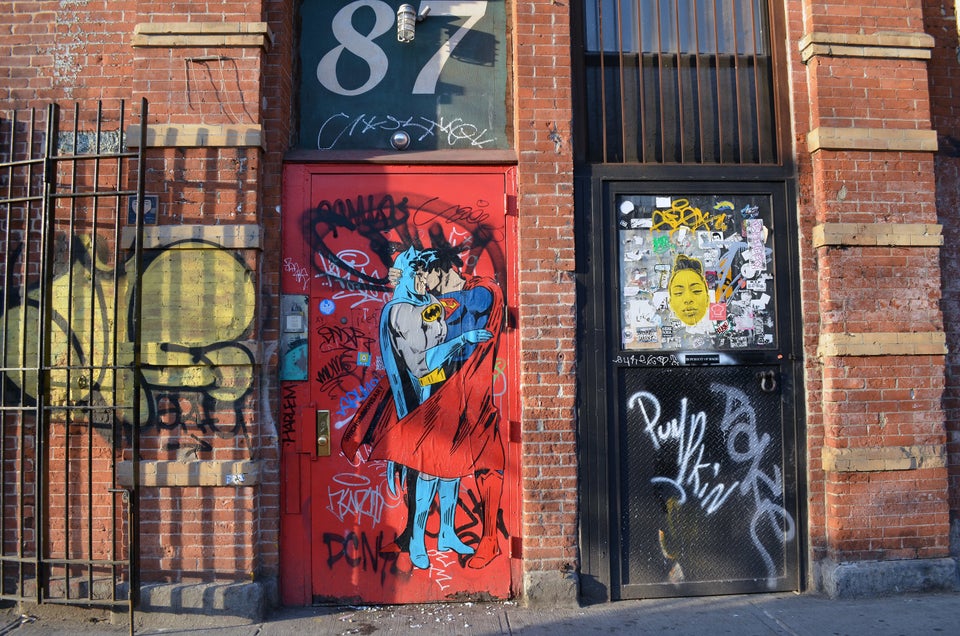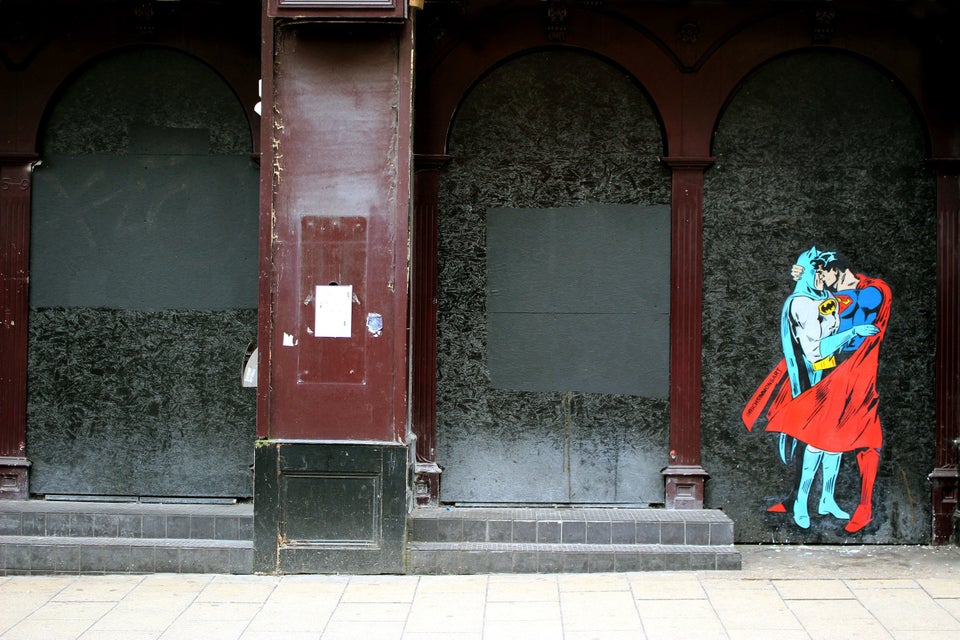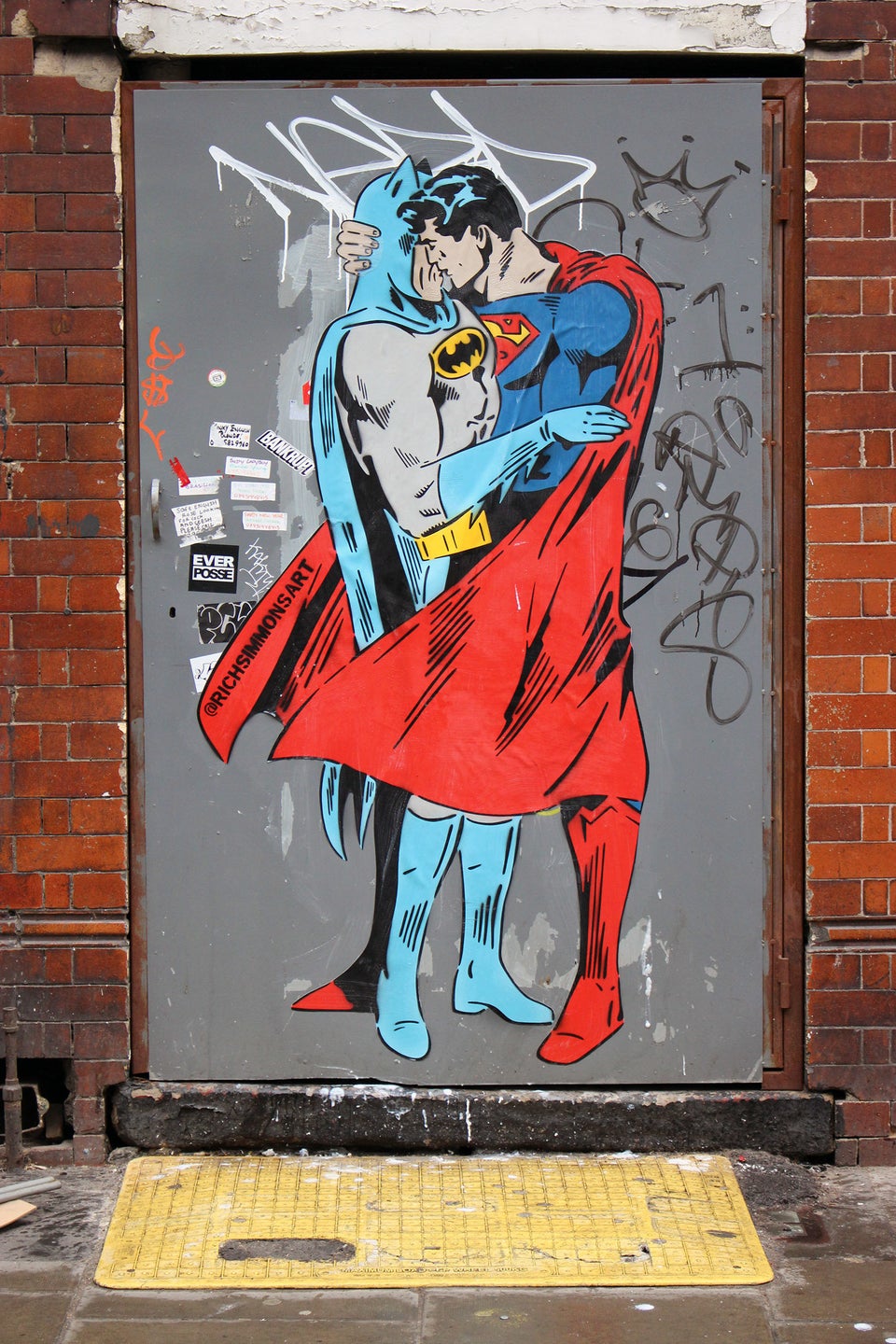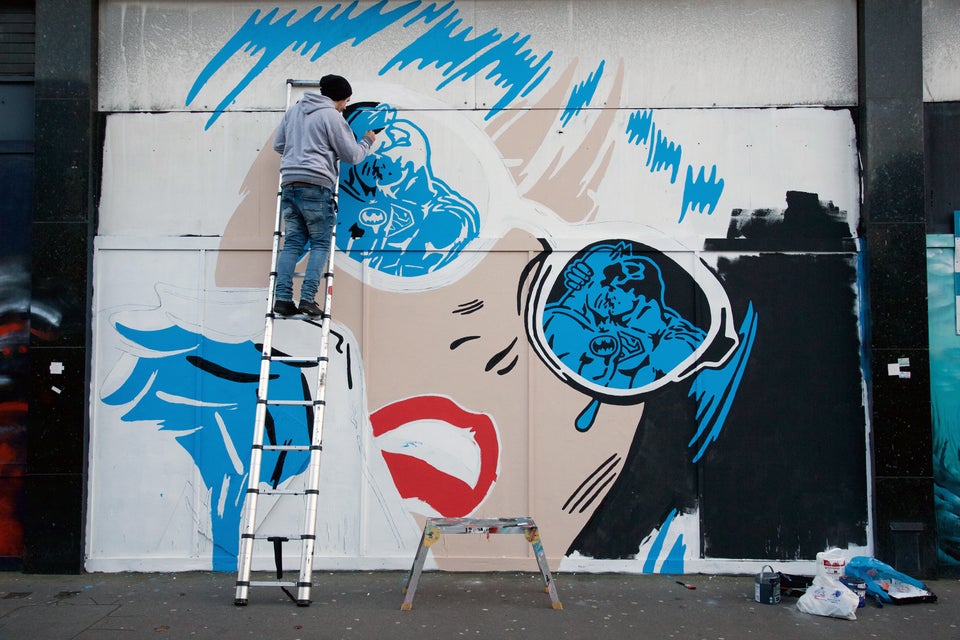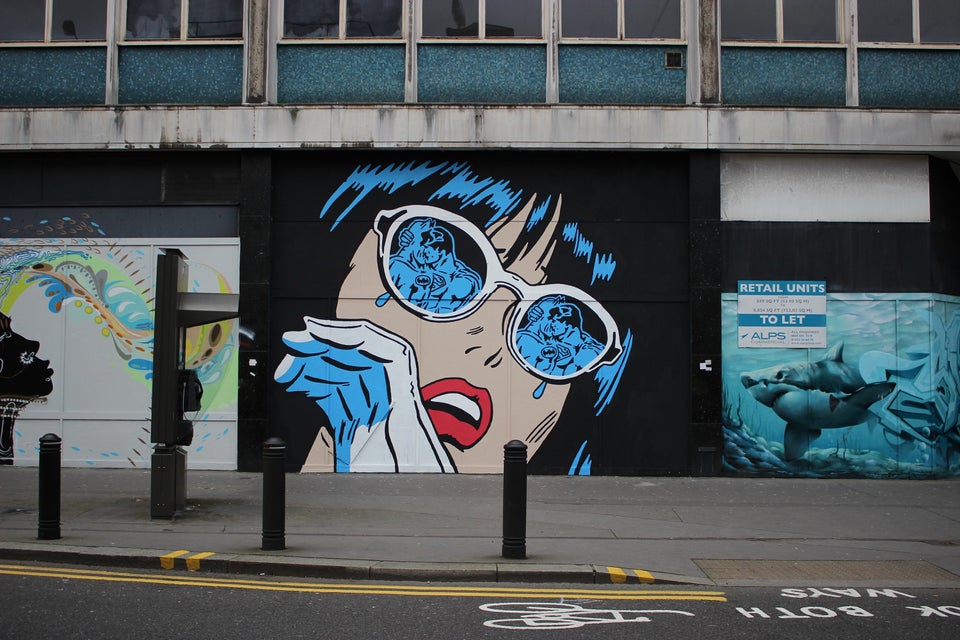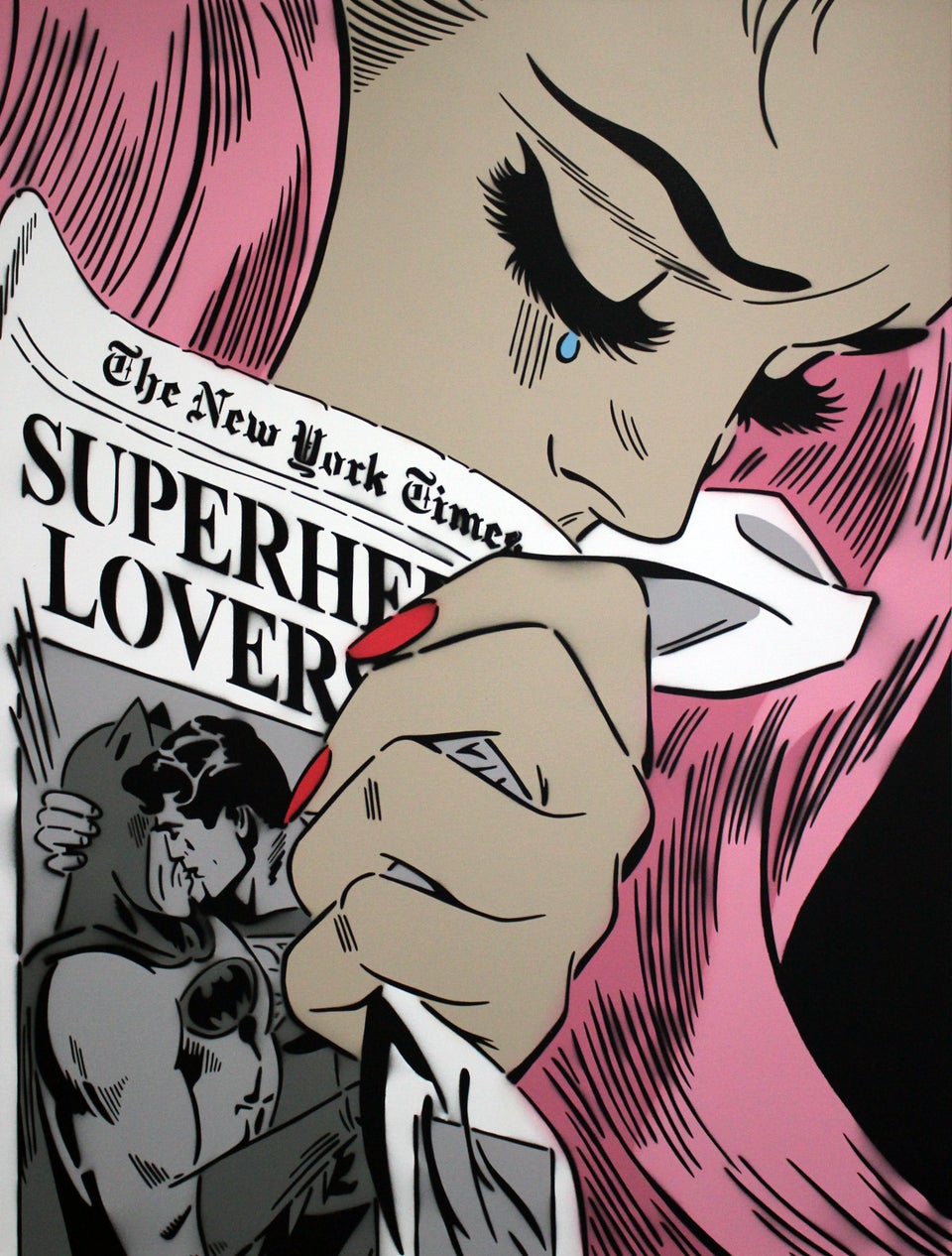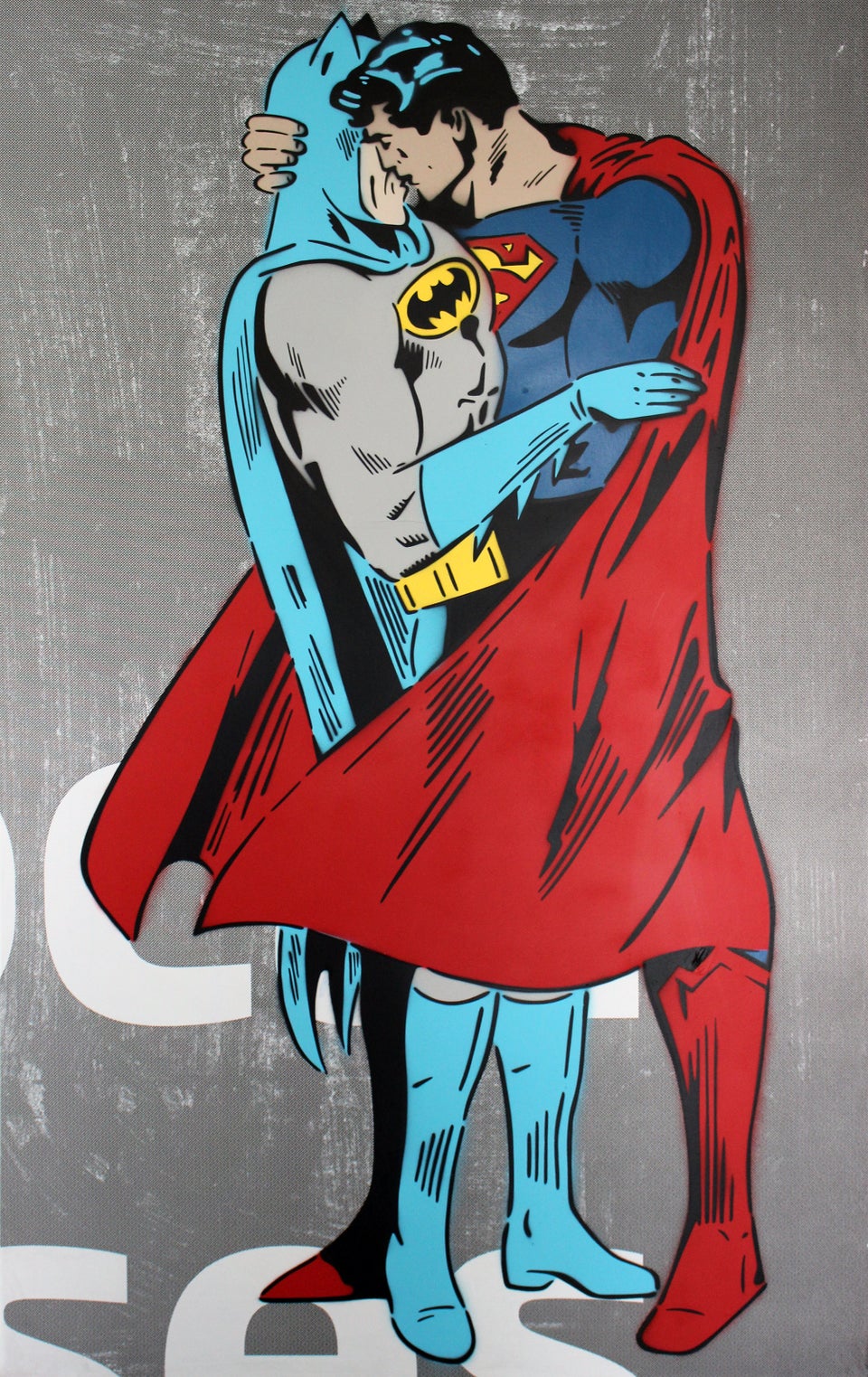 This post originally appeared on HuffPost Italy and has been translated into English.
Related
Before You Go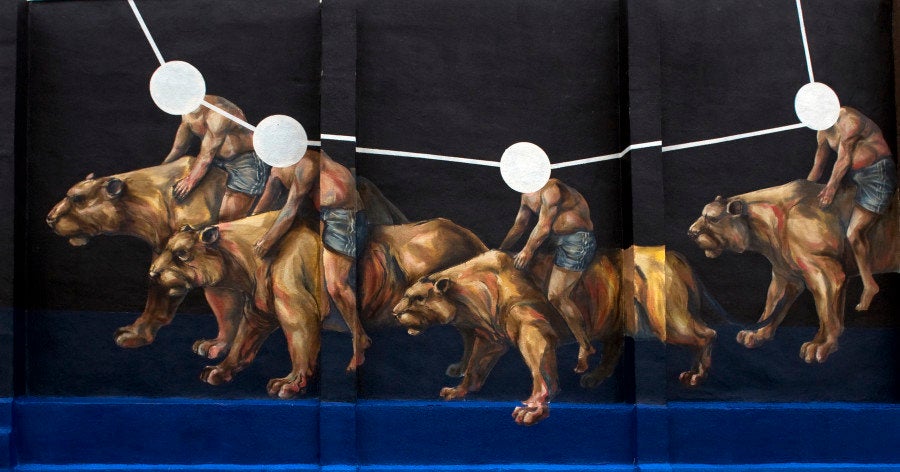 25 Street Artists' Works From Around The World
Popular in the Community