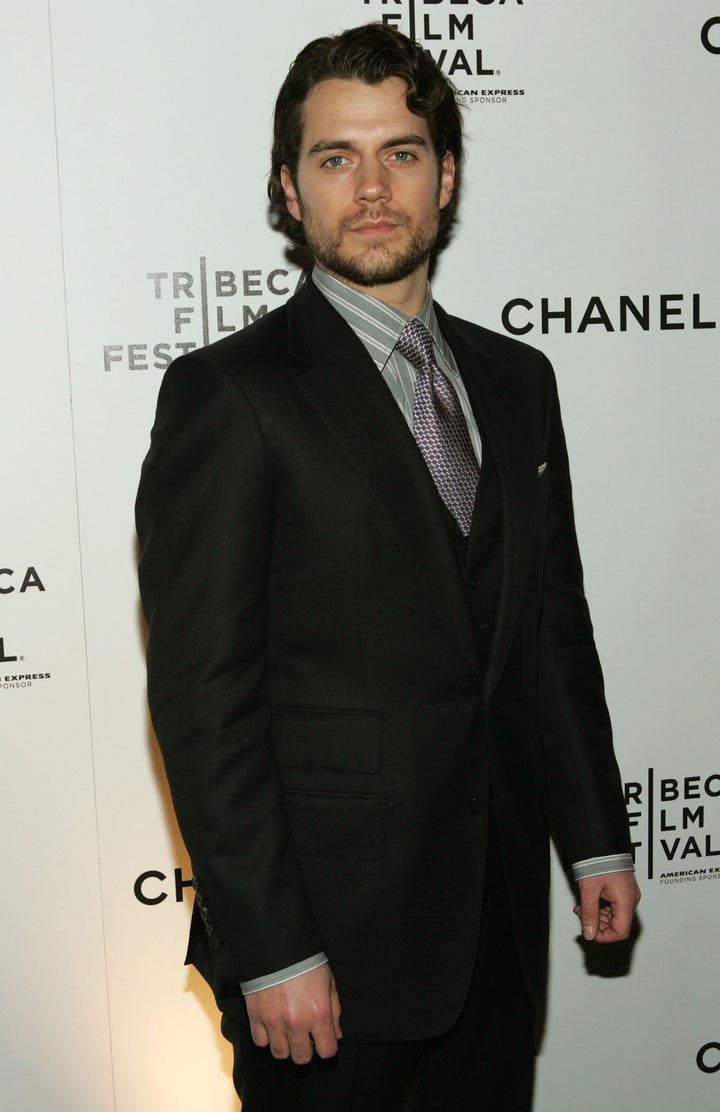 It's a bird, it's a plane, it's... Henry Cavill.
Warner Brothers announced on Sunday that British actor Henry Cavill will take on the role of Superman in the series reboot helmed by director Zack Snyder and producer Christopher Nolan. Cavill is best known as Charles Brandon in the Showtime series 'The Tudors.' Now, he'll be the face of the superhero franchise, donning the red cape, as well as the press ticket of alter-ego Clark Kent.
Interestingly, Cavill recently wrapped production on another film in which he plays an unbeatable hero: 'The Immortals,' in which he will play Greek legend Theseus.
Cavill nearly played Superman once before -- he was cast as the Man of Steel in director McG's version of the film, though that was later scrubbed for Bryan Singer's eventual release, 'Superman Returns,' which starred Brandon Routh. He also nearly landed the role of Batman in Christopher Nolan's reboot, losing out to Christian Bale.
Matthew Goode (Ozymandias in Snyder's Watchmen)
Matthew Bomer (White Collar, Chuck, Tru Calling)
Armie Hammer (The Social Network, Reaper, Gossip Girl)
Joe Manganiello (True Blood, One Tree Hill, Spider-Man 3)
Colin O'Donaghue (The Rite)
The press release from Warner Brothers Pictures and Legendary Pictures follows:
Warner Bros. Pictures and Legendary Pictures announced today that Henry Cavill has won the coveted role of Superman, the iconic superhero.

The film will be directed by Zack Snyder, who stated, "In the pantheon of superheroes, Superman is the most recognized and revered character of all time, and I am honored to be a part of his return to the big screen. I also join Warner Bros., Legendary and the producers in saying how excited we are about the casting of Henry. He is the perfect choice to don the cape and S shield."

Charles Roven, Emma Thomas, Christopher Nolan and Deborah Snyder are the producers of the film. The screenplay is being written by David S. Goyer based on a story by Goyer and Nolan. Thomas Tull and Lloyd Phillips are serving as executive producers.

Cavill recently wrapped production on "The Cold Light of Day" and stars in the upcoming "Immortals," opening this fall.

Targeted for release in December 2012, the new Superman movie will be distributed worldwide by Warner Bros. Pictures, a Warner Bros. Entertainment Company.
Popular in the Community