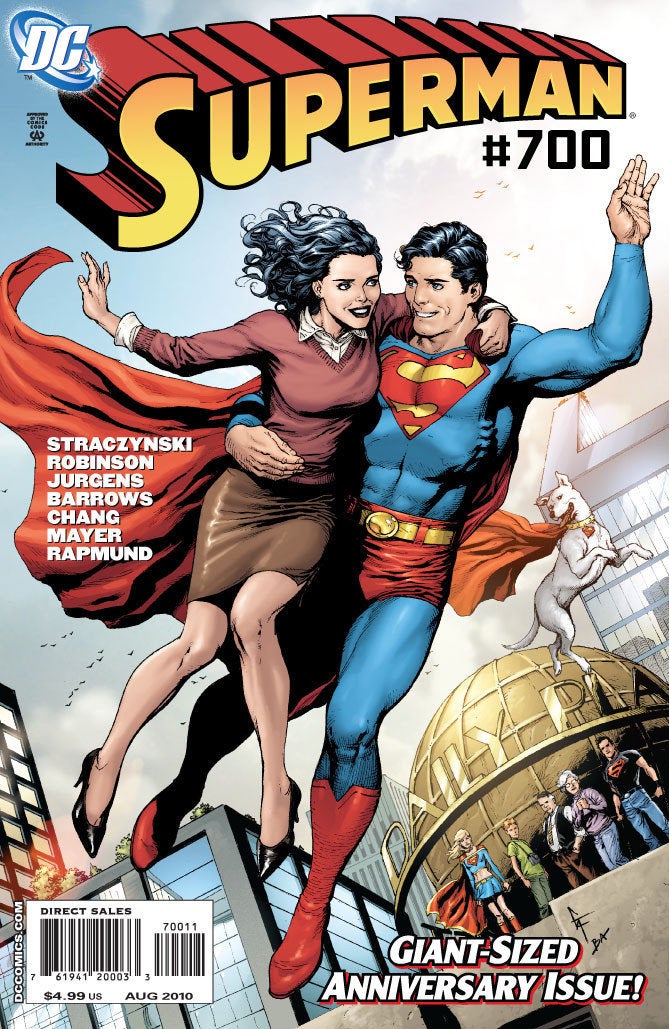 The ultimate super couple is calling it quits.
Since they appeared together in the first "Action Comics" in 1938, Superman/Clark Kent and Lois Lane have engaged in a tricky game of cat and mouse and, eventually, devoted love, in countless comic books, TV shows and films. Now, with DC Comics rebooting its classic titles and starting from issue number one, they're taking the opportunity to cast the two in different relationships.
While Clark Kent asked his Daily Planet colleague out on a date in their first comic together, Lane's lust for the macho Superman -- and Clark's inability to reveal his secret identity -- kept them apart for years. Eventually, when the series reached its 40th anniversary, a curse that rid Kent of any memory of his superhero identity helped Lane finally fall for him, and they were at last married -- in an alternate universe.
While the history of Superman and other comic heroes will remain and be respected, the relaunch offers an opportunity to casual readers to get in on the action. DC is promising younger, updated superheroes, as well as more diversity, including lesbian heroes.
Presumably unaffected, though, will be upcoming film reboot, "Man of Steel," which stars Henry Cavill as Superman and Amy Adams as Lois.
CORRECTION: A previous version of this article stated that the characters Superman and Lois Lane married in 1986, and that their subsequent relationship was briefly interrupted by his death. The couple married in 1996, after Superman had briefly died, which isn't confusing at all.
REAL LIFE. REAL NEWS. REAL VOICES.
Help us tell more of the stories that matter from voices that too often remain unheard.