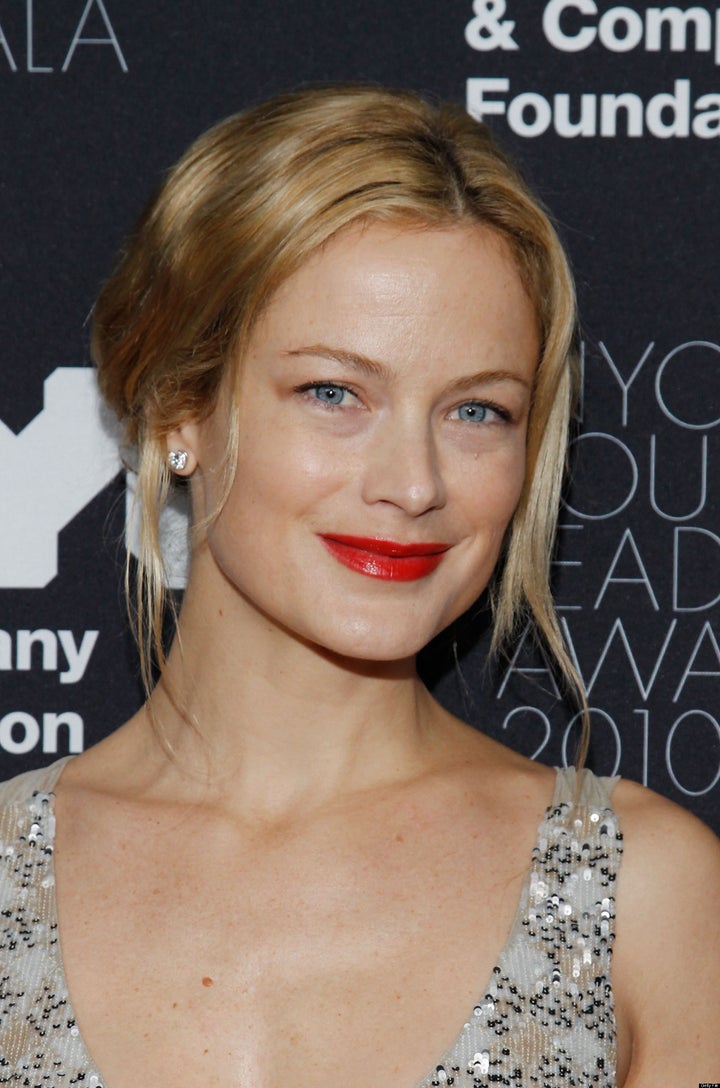 After years of globe trekking, shooting successful modeling campaigns for Missoni, Versace, Estee Lauder and Tiffany & Co., these days Carolyn Murphy is living a more grounded life right at home. She recently moved from her mini farm in Ojai, California, back to the East Coast, where she's happily juggling motherhood, modeling and modern living.
I grabbed my good friend for a quickie catch up on her travel hits and misses, and I was delighted to hear an update about the new brand she's launching called Modern Folk Living. The concept is based on integrative living; being a modern woman while also celebrating simple traditions in the home -- gardening, cooking with locally grown foods, quality time with kids and crafting. As always, Carolyn is the essence of model behavior.
What's the best hotel you've stayed in?
My favorite hotel is the Villa Alilla in Bali. The setting is pure bliss, overlooking the ocean of Uluwhatu; the eye line makes you feel as if you're floating on top of the ocean. The decor is minimalism at its best, serene white stone paths with koi ponds, white stone walls adorned with wisps of bamboo and flowers. The bungalows are all private, with open living walls that are made of glass and disappear once you slide them open to your private swimming pool and massive daybed. My daughter would literally roll off the oversized daybed in the bungalow to the pool, and then up on to the other daybed at the opposite end! They also have a very impressive the 24-hour butler service.

What was your favorite vacation?
Bali. I had dreamed of visiting Bali for many years and because I had an extended family of Balinese friends in Los Angeles, I felt connected. The island is so peaceful and the smiles are constant. I loved the greenery and contrast of the blue skies against the rice fields in Ubud. The sacred temples gave me goose bumps and my daughter and I enjoyed the Hindu ritual of prayer, the creative energy that is part of the religion. One of my most laughable moments was when we visited the monkeys in Ubud -- they really seemed to like me and at one point, I had three males on my head and shoulders (why can't it be like that with men!?)The beaches are pristine and even though I'm a surfer, I much preferred sipping fruit smoothies and getting massages for two hours for twenty dollars on the beach.
Best meal you've encountered that you still dream about?
I still dream about the coconut curry with vegetables, tempeh and rice from Bali.
Where would you love to go visit?
I'd love to visit India, see all of the abandoned castles that are now Ayurvedic spas in Rajasthan

What do you always pack and bring with you?
I always bring my daughter, a journal, small watercolor kit, Japanese incense and my Leica camera.
What item do you love right now?
I love the Instamatic application on my I phone, it takes the coolest photos.
Worst travel experience?
I honestly have not had a terrible travel experience -- knock on wood.
Biggest packing mistake?
Packing too many clothes that I think I'm "finally" going wear. I keep it light and since I'm not very trendy, it's easy classic pieces, always.
What is your biggest morsel of travel advice?
Drink a ton of water, skip the coffee and alcohol, it will only make you feel worse and make jet lag hell.
What is the worst hotel you've stayed in?
A hotel in San Jose, Costa Rica, I had a layover in the capital and I wanted to stay at a local spot -- it turned out to be the home of expats and prostitutes, need I say more.
You're currently in... what are your local favorites?
I am currently in New York. My local favorites are Vinegar Hill and Soba Ya for food, Food Shed in Brooklyn for local produce, Brooklyn General for felting supplies and Bird for clothes.
If you can only choose one magazine from the airport kiosk, what magazine do you grab?
Elle Décor, I'm a frustrated interior decorator and this is my outlet, my visual kinks and inspiration.
Carolyn keeps her passport safely tucked in her back pocket. Keep an eye out for her blog ModernFolkLiving.com launching this spring.

Popular in the Community