The summer of 2014 has been called the summer of supermoons, and for good reason. Skywatchers already got a chance to see one supermoon on July 12, and the second is tonight. (The third will be Sept. 9, so mark your calendar!)
Tonight's moon is set to be the most "super" of them all -- because at a distance of 221,765 miles (356,896 kilometers) from Earth, our satellite will come closer this time than it did in July or will in September.
We hope you'll celebrate this exciting night for skywatching with us and join in the HuffPost Science live blog (see below) by sharing pictures and leaving your comments.
Send us your supermoon photos! We want them all -- from gorgeous panoramas to tight shots of the moon to silly supermoon selfies.

Please tweet your photos with hashtag #HuffPostSupermoon.

We'll be collecting user photos from all over, and yours may be featured!
SCROLL DOWN FOR LIVE UPDATES.
What exactly is a supermoon? Also called a "perigee full moon," a supermoon occurs when a new or full moon coincides with lunar perigee -- the point in the moon's orbit when it is closest to Earth. This results in a full moon that can appear up to 14 percent bigger and 30 percent brighter than it appears on a typical night.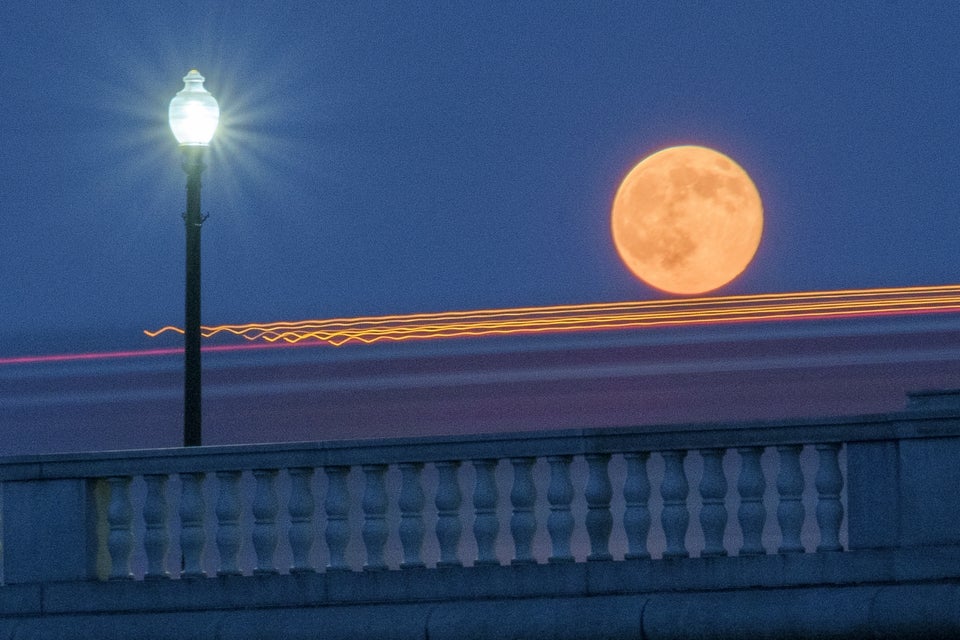 Supermoon 2014 Photos
Product by
Popular in the Community