Send us your supermoon photos this weekend!

You can tweet your photos with hashtag #HPsupermoon. Or, you can submit them directly to our "Supermoon 2013" slideshow, which will be featured in our supermoon live blog on the evening of Sunday, July 23.

We'll be collecting user photos from all over, and yours may be featured!
Also known as a perigee moon, the event occurs when a full moon lines up with the Earth and the sun at a specific point in its orbit, called the lunar perigee. That's the point at which the moon is nearest to Earth as it traces its elliptical path around our planet.
But what makes Sunday's supermoon so special?
The moon will turn full at 7:32 a.m. EDT Sunday. It will reach its closest point to the Earth 22 minutes earlier and will be visible after the sun sets that evening.
Can't make it outside? Follow HuffPost Science's coverage and see photos from around the world.
Infographic by Jan Diehm for The Huffington Post.
Can you top last year's supermoon photos? Check out these breathtaking images of the 2012 supermoon: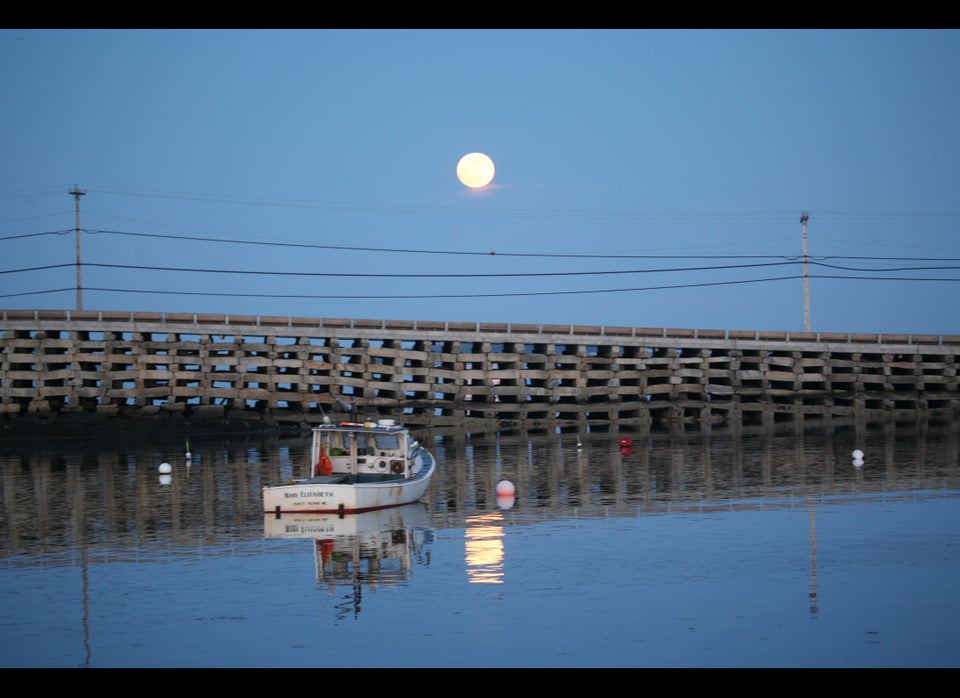 Supermoon 2012
Related
Popular in the Community