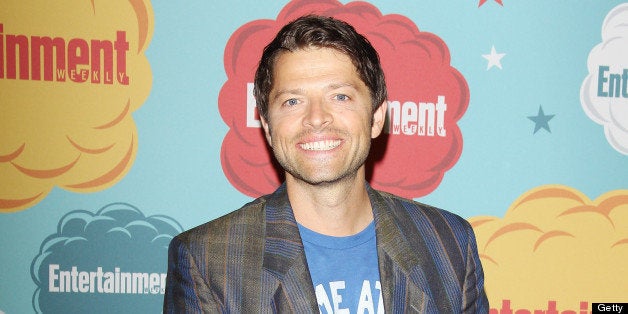 For the uninitiated, how did GISHWHES come about?
It was actually a "Supernatural" publicity thing that got me started on it. Three years ago, Holly Ollis, the Warner Bros. publicist, said, "Misha, can you give us a little push?" because "Supernatural" was in second place and there were four hours left to go for the People's Choice Awards. I said "Sure," and I posted on Twitter that Holly had promised me a live rhinoceros if we won the People's Choice Awards, and I then, in turn, promised to share that rhinoceros with everyone who helped. I don't know why I said that, or why I say anything that I say, but I did. And then when we won, I had to make good on that, so I had people mail in self-addressed stamped envelopes and I sent them back puzzle pieces, which were clues to the beginning of a scavenger hunt.
And I started getting the images back from the scavenger hunt, which had totally absurd things on them like, "Firemen wearing nothing but kale," and I found it so much fun and so gratifying to see that I did it again. And people seemed to have an amazing time doing it, so the next year, I did it again and made it a little bit more official with the website. And I called it the "Greatest International Scavenger Hunt the World Has Ever Seen," or the ugliest acronym the world has ever seen, GISHWHES, and I set out to achieve that -- to be the biggest scavenger hunt ever, and it was, and we got a world record, and then it was three times as large last year, so we got another Guinness World Record. And one of the items on last year's scavenger hunt was to collect pledges to commit random acts of kindness so we got another Guinness World Record for the largest number of pledges for a charitable campaign.
But people seem to have such an awesome time doing GISHWHES, and I have so much fun looking at some of the submissions that people send, and I've figured out how to narrow it down so I don't personally look at everything, because I calculated that if I did, last year it would've taken me -- working 40 hours a week -- it would've taken me nine months to look at all the photos, like literally 100,000 things to look at. But it's actually a well-oiled and painless process now. It was a strange little whimsical notion that has turned into something that I quite love and that seems to be having a profound impact on a lot of people participating. A lot of people have come up to me at fan conventions and said things like, "My best friend is somebody that I met on GISHWHES," or "I now live with somebody who was on my team," or "It made me decide to drop out of my program and switch to a major in art," and a lot more dramatic things than that. People have proposed to their girlfriends and people even got married during GISHWHES, so it's been awesome.
What is the prize for the winning team, since last year you took the winners to a haunted Scottish castle?
The winning team will be going by seaplane to an island off the coast of British Columbia, which is in Canada. All expenses paid.
Registration is open now, correct?
People are registering now, filling up their teams. It closes on August 5, and then the hunt itself begins on the 11th. And it will go for one week, and we are doing it in the summer this year instead of the fall because last year, a lot of people complained about having to do midterms at the same time that they were participating in this, and I don't want to have people's academic failure on my shoulders.
What were some of your favorite submissions from last year?
I particularly loved, for some reason, some of the photos of firemen all over the world posing with their hoses and fire engines wearing thongs and bikinis made of kale. The image itself was somehow arresting, and maybe that just betrays a certain fetish of mine, I don't know, but that was a great item. We had some really cool items -- one of them was video footage of the first meeting of an adopted child and their biological parent, and some people actually found their biological parents for the scavenger hunt and it was absolutely heart-wrenching and beautiful to watch. And of course, we had people jumping out of an airplane holding a GISHWHES sign and building a catapult to launch pumpkins. I loved another item, which was, "Get your team on the news," so there was news footage from all over the world of anchors basically who had been cajoled into covering GISHWHES and were trying to make sense of this strange phenomenon that was going on.
How do you come up with the items for the hunt. Are you drunk at the time?
I'm a procrastinator, so for me, I have two friends who are mathematicians ... On the first year, I sent out an email to a lot of friends and frankly, most of the ideas that came back weren't very good, apart from these two friends, a married couple who are mathematicians, and they come up with some great ideas. So they, each year, have given me 10 items, and then I have a friend who helps me run the scavenger hunt and he comes up with a bunch, and then another woman, Jean Louis, who is sort of a friend and sort of an antagonist, comes up with a couple, and then the rest I come up with on an airplane when I have to get the list done the next morning -- I'm not drunk and I'm not having fun, and I'm just letting my brain fart all over my keypad.
What's ahead for your charity, Random Acts, now that you've completed the Jacmel Children's Center?
We have finished our big project in Haiti and this year, we're launching something called Class Act, which is basically a program to encourage classrooms to participate in Random Acts. We're trying to get classrooms to carry out acts of kindness and then submit footage or documentation of their act, and then we will award a cash prize to our favorite, and that school will get a cash prize, and I think it could actually be really big to have schools all over the country involved.
This year, we have been quite successful with everything from sponsorships to fundraising campaigns. We've raised a lot of money and we're looking for ways to spend it wisely without being wasteful. We're 100 percent volunteer, so we don't have this constant trickle of outgoing money that most organizations do, so we can really earmark stuff for good causes. So in addition to that new big campaign and a couple of others I'm not yet ready to talk about, we're continually looking for good acts to fund.
We're still gathering footage from it, but a woman just came back from Africa where she was reunited with her daughter -- she had been brought to the States, she'd been trafficked here, brought over as a slave and hadn't been home to see her daughter in almost 20 years, so we paid to send her home. And we're looking for other acts, not necessarily that grand or majestic, but things like that to fund more of. And we have probably a dozen of those in the works at the moment, and then we're doing these bigger campaigns like Class Act. But we're not doing another trip to a developing country this coming year -- we're going to take a year off on that.
In terms of Castiel's arc for the season on "Supernatural," now that he's human, is he running the gamut of emotions? He must be dealing with hormones he's not used to feeling.
Yes, for the first time, when a pretty girl talks to Cas, he takes pause. Not only does he have to face things like hunger pains and hormones, but also questions like, "What is my purpose if I'm a human, not an angel now?" And he wrestles with that quite sincerely.
Is he bitter about his situation, given what Metatron did to him?
I think he's taking it rather stoically. In Season 5, when he danced around the edges of being human a little bit, he was a bit morose and self-pitying about it, and this time he's quite a bit more stoic and accepting ... It's not a vendetta season for him [against Metatron].
Which human emotion are you most looking forward to having him explore?
Sex scenes. Yeah. Sex scenes.
How are the Winchesters dealing with him, given that he no longer has all of his useful angel mojo?
There is a tolerance ... They're not unsympathetic or totally begrudging of him. I think at this point, everybody has made so many mistakes that Cas' participation in helping the angels fall at the end of the season was not intentional, so I don't think there's a huge grudge being carried there. But at the same time, Cas is bringing with him a host of problems -- the fallen angels are all pursuing him, so he's not a great guy to have around because he's attracting a lot of bad attention.
Check out photos of some of last year's GISHWHES entries below: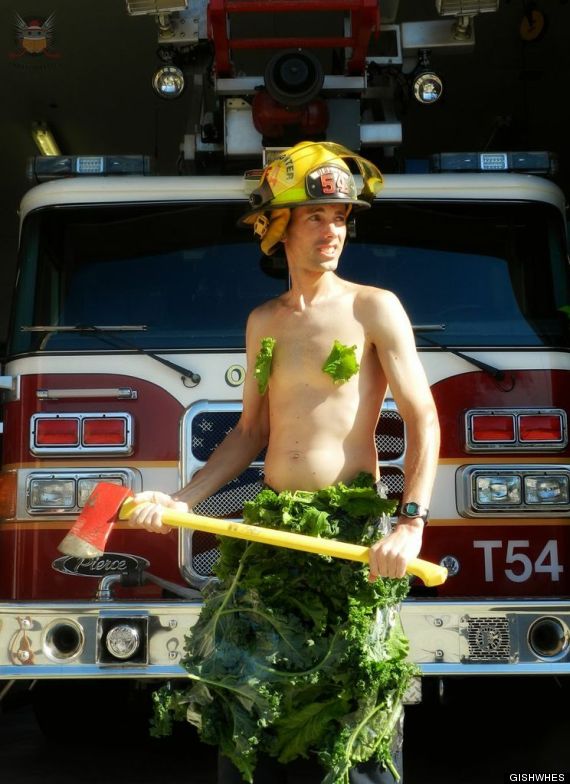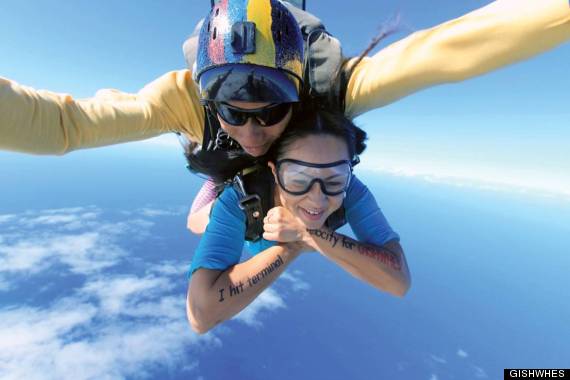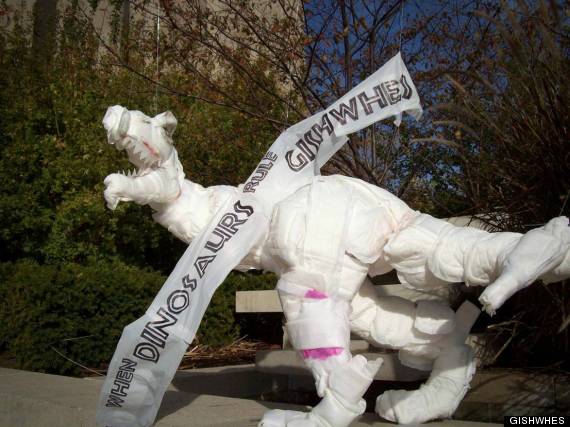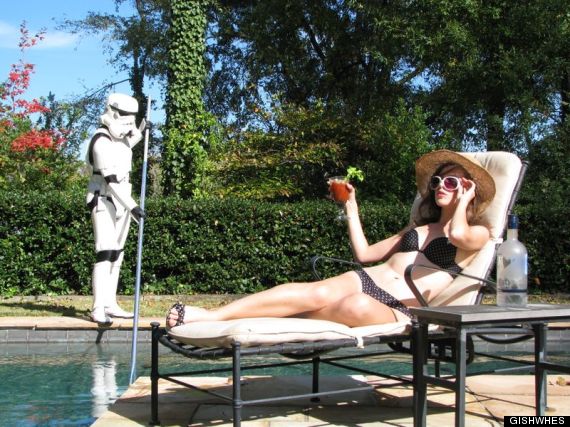 PHOTO GALLERY
Supernatural
Calling all HuffPost superfans!
Sign up for membership to become a founding member and help shape HuffPost's next chapter