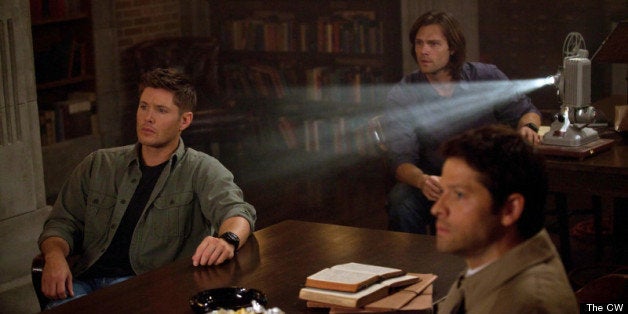 We're two months away from the Season 9 premiere of "Supernatural" (Tues., Oct. 8 at 9 p.m. ET) but The CW has given fans a tantalizing tease with a newly released behind-the-scenes image from a recent promotional photo shoot, featuring the three stars -- and surviving members of Team Free Will -- Jensen Ackles (Dean), Jared Padalecki (Sam) and Misha Collins (Castiel).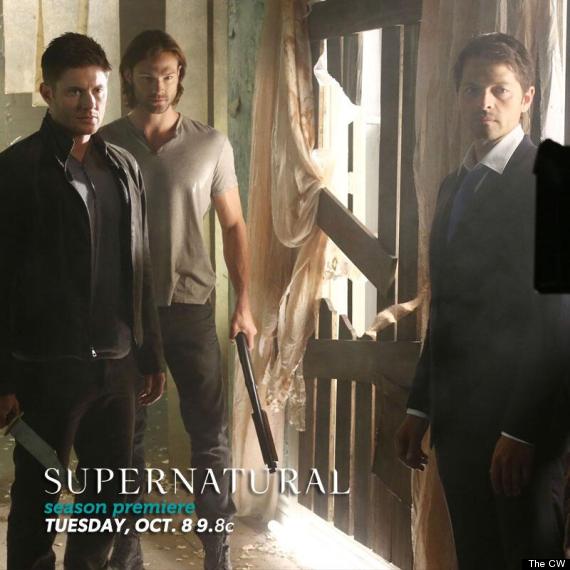 It will be a big year for "Supernatural," which plans to launch a spinoff from the backdoor pilot planned for the 20th episode of Season 9, if all goes to plan. The new show is reportedly designed to be more of an ensemble than its predecessor, and will "explore the clashing monster and human characters ... have main characters who are both human and monsters" and explore their families.
As for "Supernatural" itself, showrunner Jeremy Carver promised a more character-centric story for Season 9, which will include more of the show's secondary players. "We're really including some of our supporting characters in big ways this year," he told HuffPost TV at Comic-Con. "We're doing a lot more B and C stories than you've ever seen from the show before, and we're really maximizing the new position that some of our favorite characters are finding themselves in."
He added, "The decisions [the characters] made at the end of last year are really causing a tremendous amount of fall-out, and that includes Castiel as well. Those decisions are going to propel them into some even greater and deeper and scarier decisions at the beginning of this season, that are going to have far-reaching, very personal consequences for our brothers."
Despite the spinoff, fans don't need to say goodbye to "Supernatural" yet -- CW president Mark Pedowitz sees no end in sight for the fan-favorite series. "I would love 'Supernatural' to continue for as long as they can continue, as long as they have great stories to tell," he told reporters at the Television Critics Association press tour. "From what I've read, Jeremy Carver is writing arcs that could go longer. As long as fans are there and ratings are there, there's no reason it couldn't continue ... If they can still tell great stories and Jared and Jensen still want to do it, why wouldn't you continue?"
"Supernatural" Season 9 premieres Tuesday, October 8 at 9 p.m. ET on The CW.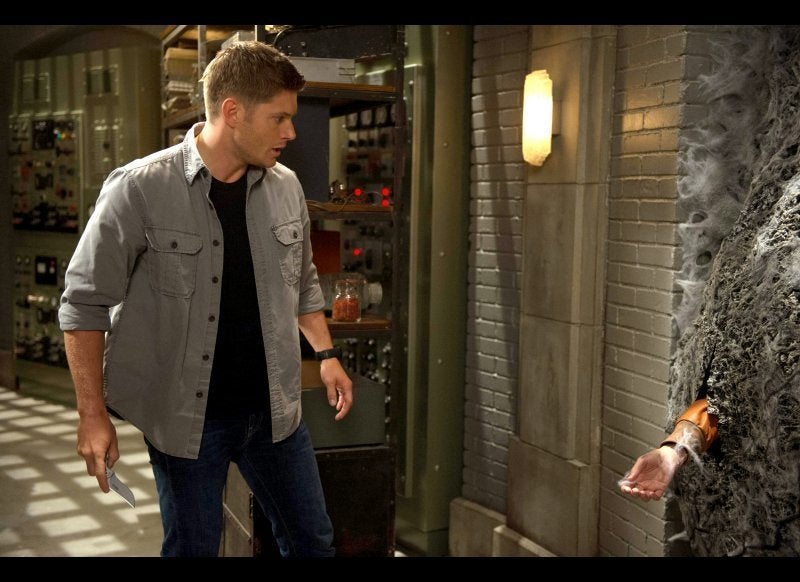 Supernatural
Popular in the Community