Vladimir Putin cuddles puppies, jaguars and babushkas, rides bears while dressed in armor and vanquishes evil as a beefy superhero, among other exemplary talents. That's, at least, how the artists and organizers behind a new art exhibition in Moscow have depicted the Russian president.
Dubbed "SUPERPUTIN," the installation opened on Wednesday, the same day the 65-year-old Putin announced his bid for a fourth presidential term. Organizers said in a statement that the exhibition seeks to depict Putin as a "modern superhero ... whose many talents and skills can fittingly be characterized as 'supertalents' and 'superpowers.'"
Thirty paintings and sculptures of Putin will be on display at the UMAM museum until Jan. 15. They include artworks depicting him as Santa Claus, a Roman emperor and a Judoka slamming an opponent onto the ground.
"He is first and foremost a super president and a super leader," the 22-year-old said. "[He is] loyal and respectful towards everyone … [and] has only allies and friends."
Scroll down to see photos captured at the "SUPERPUTIN" exhibition: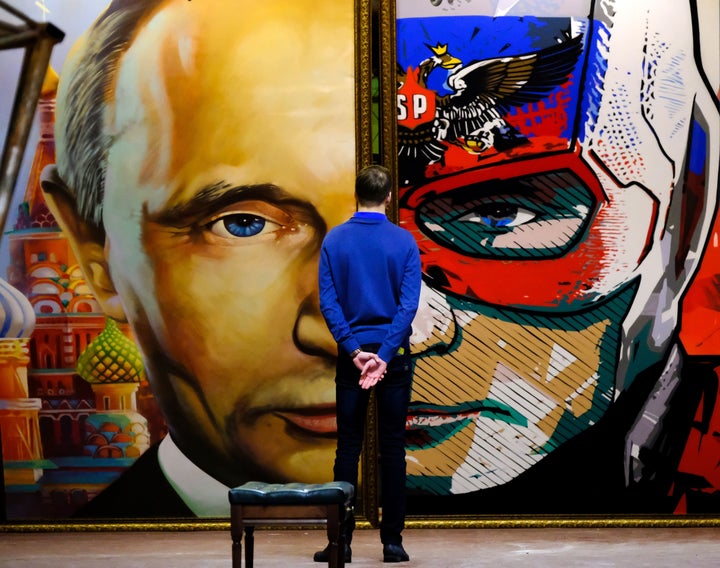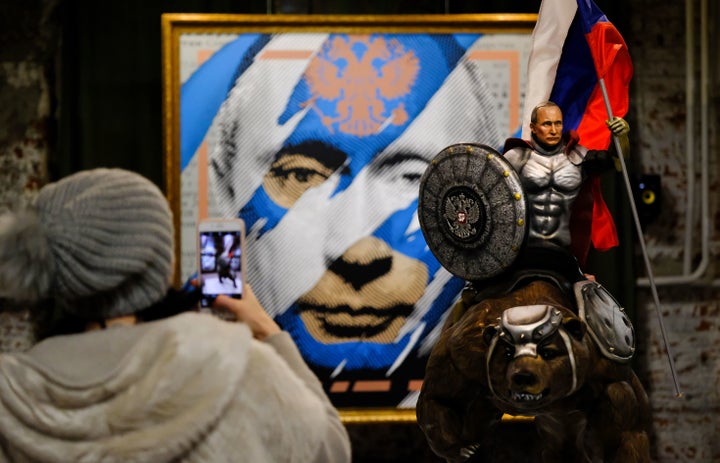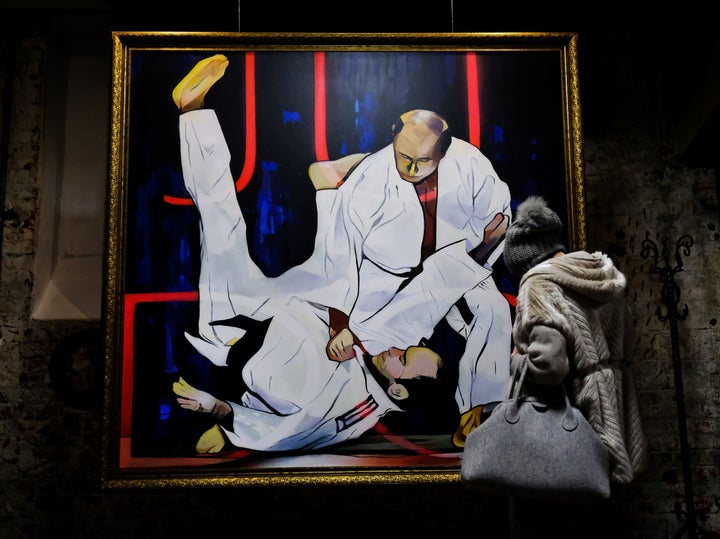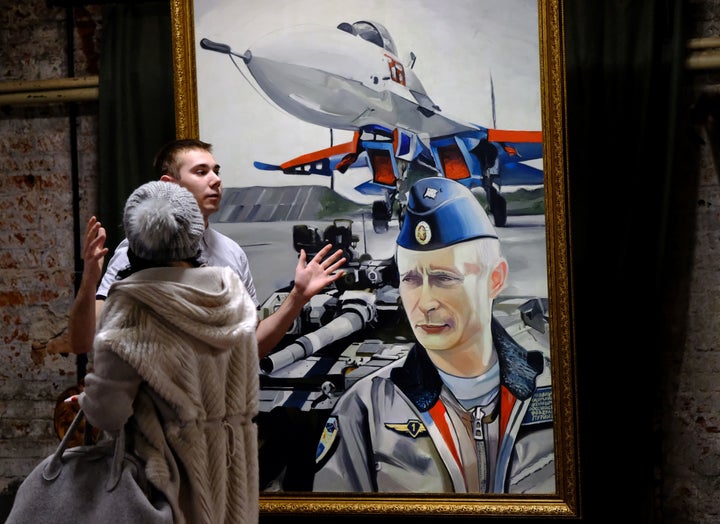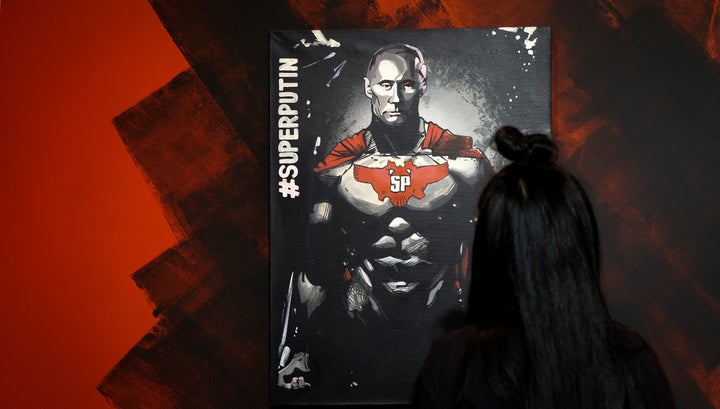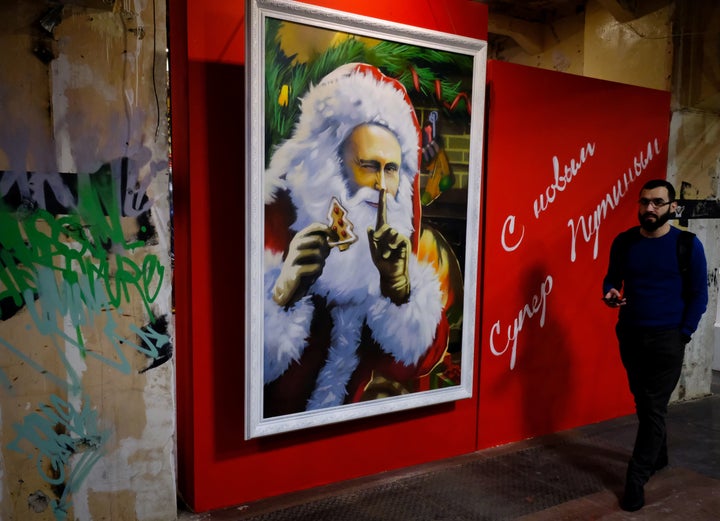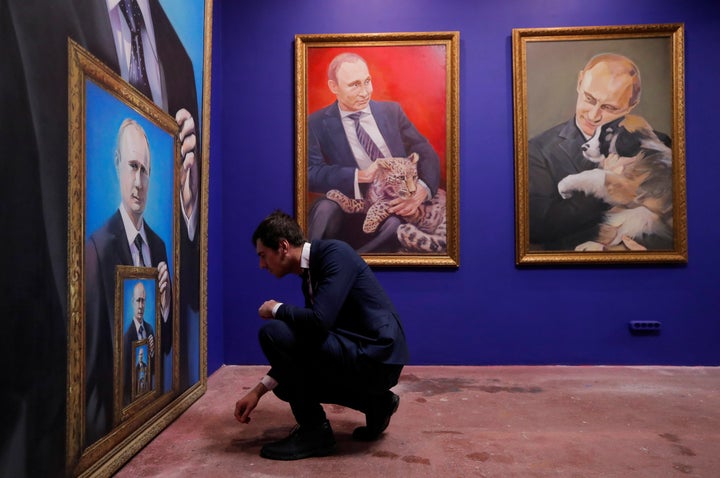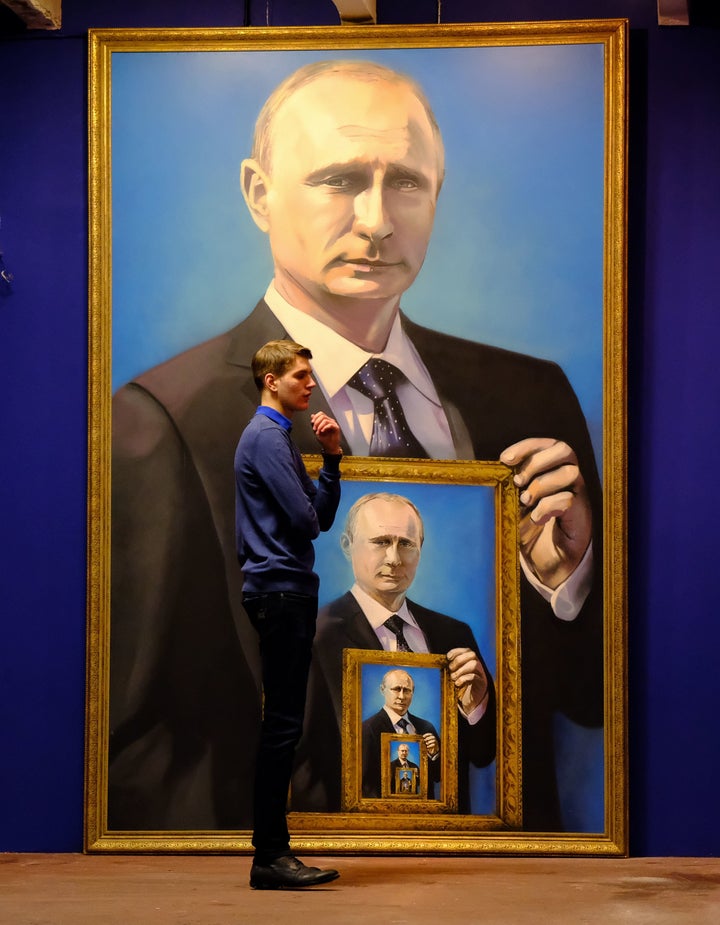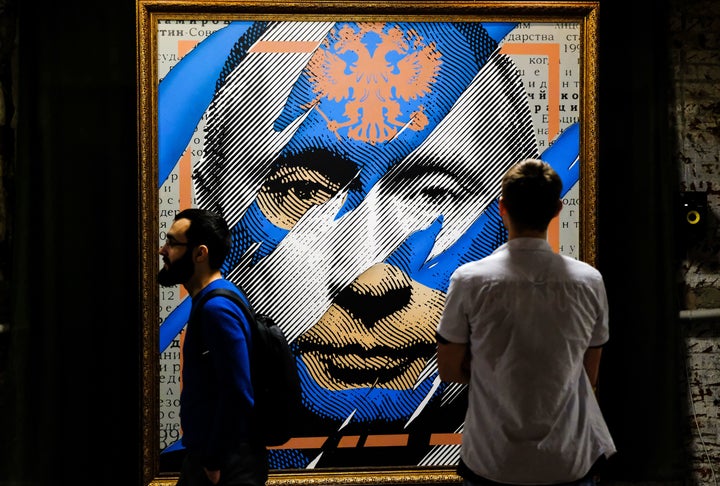 Popular in the Community