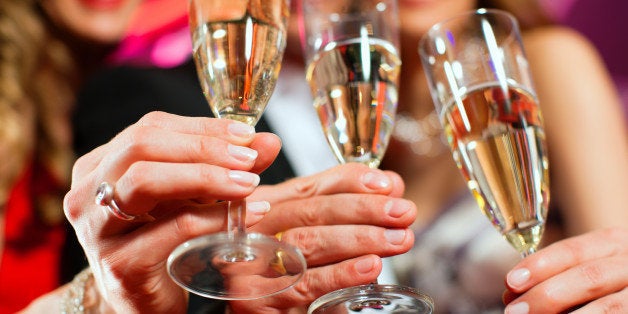 A gathering of friends sharing a meal and lively conversation can become a welcome tradition and something to look forward to when everyone is on the same page. There are certain ingredients that make any party a success and hosting or attending a supper club is no exception. Here are my host etiquette suggestions for making your next supper club a dazzling event. (I'll be sharing Supper Club Guest Etiquette, Part II, in my next article.)
Supper Club Host Etiquette:
Decide on the structure. Before the first supper club takes place, choose a regular time and date and stick to the schedule. It might be the first Saturday, or the third Thursday of every month, from 6:30 to 9:30 p.m. Once everything is set, it's important to adhere to the agenda, even if some people aren't able to attend. Changing times and dates each month defeats the purpose of a "scheduled event".
Create a lively guest list. When putting together the guest list, keep the personalities and relationships of the attendees in mind. A mix of the familiar is fine, but including a few new faces in the group adds variety and interest to the conversation and overall dynamic. For example, you may even ask each regular guest to invite a friend who they feel may add value to the party.
Give clear directions. From the attire to the expectation on what to bring, don't leave anything to chance. A guest will be most comfortable when there are no surprises. Whether the invitation is a formal invite, or a quick telephone call, always let everyone know what to anticipate. You may opt for theme based attire, such as a Hawaiian Luau, or casual dress, with the meal served buffet style, poolside. Determine in advance if you want each guest to contribute part of the meal, or simply grace you with their presence. It's up to the host to make their guests comfortable, so be specific about your wishes.
Consider any dietary restrictions. When extending the invitation, ask if there are food allergies or medical issues you should be aware of. Plan your menu accordingly. Offer a couple of options when it comes to appetizers and the main course. Some guests may be intolerant to gluten, but are fine to sit next to someone who is eating pasta, while another may be allergic to nuts and can't be in the vicinity. It's a good idea to know potential health hazards in advance.
Engage your guests. It's the host's responsibility to greet each guest at the door and make introductions. It's much easier for newcomers to strike up a conversation with others after an initial introduction has been made. "Gary and Risa, I'd like for you to meet Sandy and John. John was the original supper club host and an incredible chef. I'm going to let him tell you about his favorite dish while I greet the others."
Delegate and ask for help. If you are feeling overwhelmed, don't hesitate to reach out for assistance. You can choose to make the main course and ask someone else to provide dessert. You might also hire a bartender to serve drinks. If the host is relaxed, the guests will follow suit.