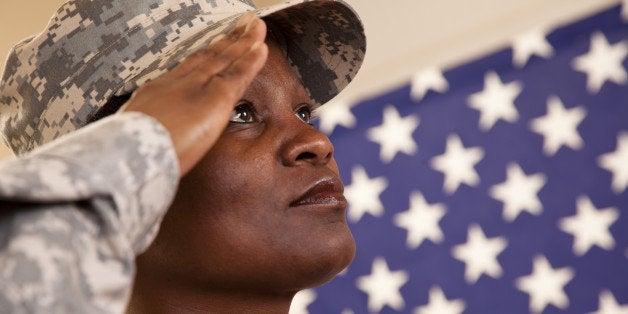 I've been home from the Iraq War for eight plus years.
The last six years I've spent a great deal of my personal and professional life trying to help America put meaningful action behind all the signs and stickers that say "support our troops". Without community action focused on the needs of those of us who served, those signs can feel like an insult.
I've been fortunate enough to be a small part in a national movement that when its participants learned about many of the very real, and often systemic issues that plagued us, the veterans, and prevented us from feeling the love and support of our communities, responded. Government, philanthropy, and private businesses have invested millions, billions of dollars in trying to create necessary change to the way our country welcomes home its men and women in uniform.
Unfortunately, much of the change has happened to late for many men and women who, along with their families, were forced to endure needless suffering and even death before we realized change was, indeed needed and what we were seeing and hearing were not isolated incidents but a flawed system. No one person, no single government department, can be held responsible for making the change needed. It takes a team effort, it takes a nation and we all have different roles to play.
Even in this flawed system, however, many veterans received what they need to get healthy again, to be helped to a place where they can leverage the skills and lessons learned in their military service to the positive gain of their communities. Again, it wasn't just one department, one person, or one treatment program that got them there. The successful veteran coming home is successful because he or she used or was exposed to a multitude of services and support--a safety net.
There are still gaps in the system. We need to do better. We can do better. But doing better requires even more change. Change unfortunately, is almost always difficult and almost always slow. There are those who will resist change--even if it means better care for our veterans. Change requires people to do things differently, learn new skills or tasks and even unlearn other ways of thinking and acting.
Sometimes change makes people feel like others are blaming them for the failures of the entire system when they were just doing their job, just doing what they were told. But for the veterans and their families falling through the gaps, change can't come fast enough. It is difficult, often times downright insulting to ask them to wait, to be patient, to queue up in another line somewhere for support; especially if we don't know, or can't imagine what they've been through.
In all the times I've asked people, many who were not veterans themselves and other than me, did not know a single other veteran, to "support our veterans", no one ever responded with the phrase, "support all people." They didn't need to and it would have been insulting. They know I care about others who are not veterans. They know we are all in this together. They know we need to focus some time and energy specifically on veterans if we are ever going to solve the problems facing our veteran community. They know we are part of their community and they know, that the time and investment they spend with veterans will pay off with benefit for all.
Let's get to work America.
Calling all HuffPost superfans!
Sign up for membership to become a founding member and help shape HuffPost's next chapter