Innovation can transform a company, a culture, and even the world. But innovation doesn't have to come in the form of a gadget. It can come in the form of a smiling neighbor knocking at a family's door, toting some basic supplies and the skills to address matters of life and death.
Take Madalitso, a community health worker in rural Malawi who never finished high school.
Trained by Save the Children with U.S. funding, but supported by her own government, she embodies an innovative approach to saving mothers' and children's lives amidst the global health worker shortage that is straining much of the developing world.
When I visited Malawi a couple years ago, I was surprised to learn that there are only five pediatricians in this country of 15 million people. And yet, this extremely poor country is one of the few sub-Saharan African nations on track to meet the United Nations Millennium Development Goal (MDG) of reducing child mortality by two thirds, by 2015.
Madalitso and thousands of frontline health workers like her are a big part of that success.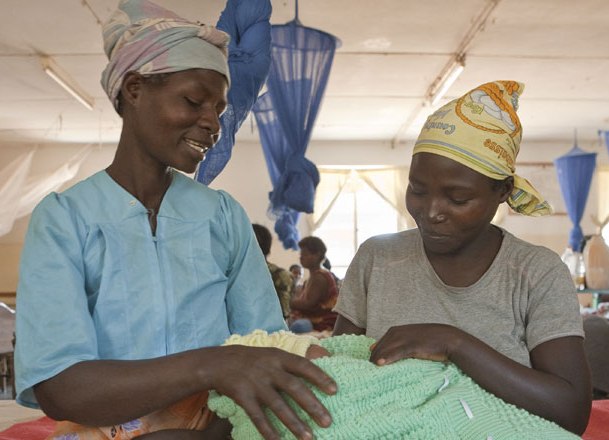 "If more leaders work together to deploy more frontline health workers, more women and children will survive."
When visiting neighbors' homes, Madalitso can expertly diagnose and treat leading child killers such as pneumonia, diarrhea and malaria. She counsels pregnant women to eat well, recognize danger signs, and give birth safely in a health facility, even when it's far from home. She coaches new moms on newborn care and on proper breastfeeding, which, according to research published in the Lancet, could save more lives globally than any other single intervention -- more than 1 million children a year.
Today, millions of preventable child deaths and hundreds of thousands of needless maternal deaths still occur each year. To dramatically reduce these deaths, the world desperately needs more heroes like Madalitso on the front lines.
World leaders will soon have a great opportunity to address the global health workforce shortage head on. Next week they'll gather in New York for the United Nations General Assembly (UNGA) and mark the one year anniversary of the Secretary General's "Every Woman Every Child" strategy. Many of them have already committed to this push to accelerate progress on two of the world's most underperforming Millennium Development Goals -- reducing child deaths and improving maternal health.
If more leaders work together to deploy more frontline health workers, more women and children will survive. But they also should ensure better support for those already on the front lines -- health workers who sometimes lack the information, skills, equipment and supplies they need to save more lives.
New ways of thinking and new policies are allowing health workers with shorter training periods and appropriate on-the-job supervision to do more tasks -- such as prescribing antibiotics and even performing caesarean sections.
That's the kind of innovation that can drive down health care costs while racking up results. It's been an honor for me to meet frontline health worker heroes behind such efforts in India and Africa. I look forward to the day when every child and every family has such a health worker within reach.
Support HuffPost
The Stakes Have Never Been Higher
Related
Popular in the Community