"I learned that I could be a giver by simply bringing a smile to another person. The ensuing years have taught me that a kind word, a vote of support is a charitable gift. I can move over and make another place for someone... I may never be known as a philanthropist, but I certainly am a lover of mankind, and I will give freely of my resources."
This passage from Letter to My Daughter by Maya Angelou comes after Angelou recounted the story of agreeing to smile for her mother. Even though The Pollination Project provides money for people to start projects, often what the money represents, a"vote of support" (as Angelou put it), is more important than the funds. For our Youth Leadership Hub, we found previous grant recipients that work with youth, and made them Youth Hub Fellows. The fellows go out and find changemakers working with youth in their communities and not only facilitate the grant-giving process, but also offer their "vote of support" and encouragement to the new grantees throughout the process. And the most magical thing about funding youth-led projects is that their project in itself is a "vote of support" to all the youth voices that often go unheard.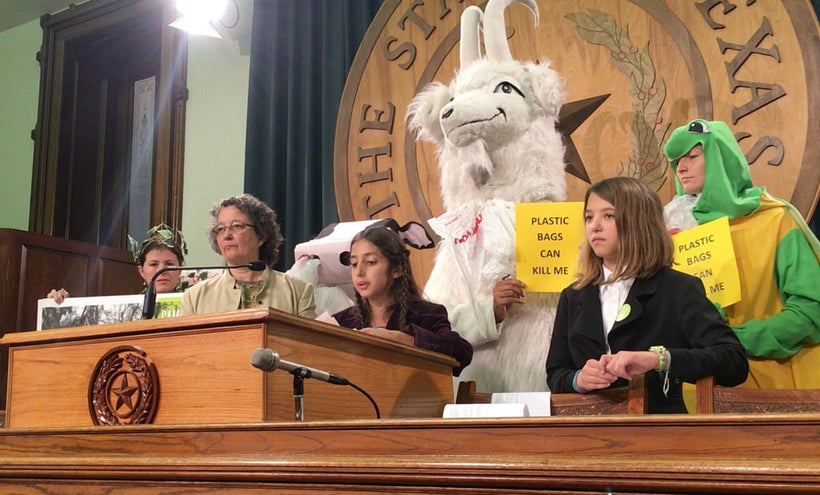 Two 11 year old girls chose to speak up on behalf of several voices that go unheard. .One is the Mother Nature and the other is refugees. After Caoilin Krathaus and Lila Mankad noticed picking up litter did little because every rain swept in new layers of trash, they started Texas, Bayou City Bags, to stop bags from clogging the bayous in their neighborhood park. They partnered with women who are refugees to upcycle used cloth into beautiful, reusable bags as an alternative to plastic bags. By selling the bags, they are creating a cycle of "employment, recycling and ecological health."
Seyi Olojo met one of our fellows at school same school where Seyi began casually talking about an idea she had. This idea was funded through our Youth Hub program and became the Barnard Columbia First Generation Writers Project — a year long program in New York City where first generation college students, some of whom are first generation Americans, explore the various narratives of their identities through literary creativity. The fellow regularly meets with Seyi to discuss her progress with the project and offer support if needed.
Ronald Castro, another recent grant recipient, shows his vote of support with a group of students to do service projects together in Houston, Texas. His project, The Humanitarian Society of Houston, increases youth engagement through students helping their own communities. Ronald and his students believe there is no project too big or too small for the group because everything they do is connected.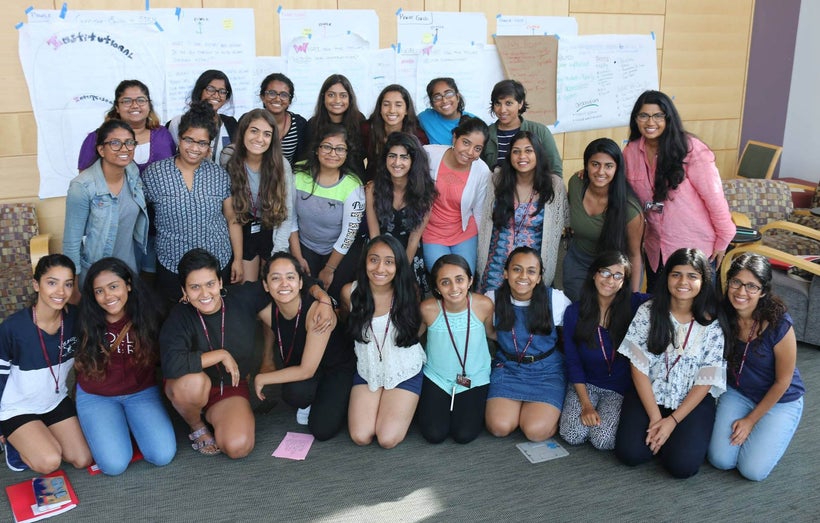 In Chicago, Illinois, Chicago Desi Youth Rising is running a three day retreat with the goal to empower South Asian youth to grow as changemakers. Over the course of the retreat, participants learn how to connect their personal identities to social movements and analyze how systems of oppression shape our world and individual experiences. By creating a digital zine that captures moments, lessons, stories and art from the retreat curriculum, Chicago Desi Youth Rising enables young people to take what they've learned at the retreat back into their communities.
Brandon Crawford was funded for his project, Youth Power Hour where he improves the health and fitness of youth from seven to thirteen years old. Brandon works toward this goal through fun afterschool and weekend fitness programs as well as a kid friendly nutritional curriculum with local schools in Los Angeles and Inglewood, California. Youth Power Hour helps to youth become healthier through training with them!
As our Youth Leadership Hub fellows keep giving their "vote of support" to new projects, they are allowing local youth leaders to demonstrate their love and support for their communities These new grantees are voting for their communities every day. We are proud to support each "lover of mankind" with this program and see so many grantees voting for each other.
Today we honor these five change makers through our Youth Leadership Hub and thank them for providing one of the most valuable charitable gifts — a vote of support.
REAL LIFE. REAL NEWS. REAL VOICES.
Help us tell more of the stories that matter from voices that too often remain unheard.
This post was published on the now-closed HuffPost Contributor platform. Contributors control their own work and posted freely to our site. If you need to flag this entry as abusive,
send us an email
.