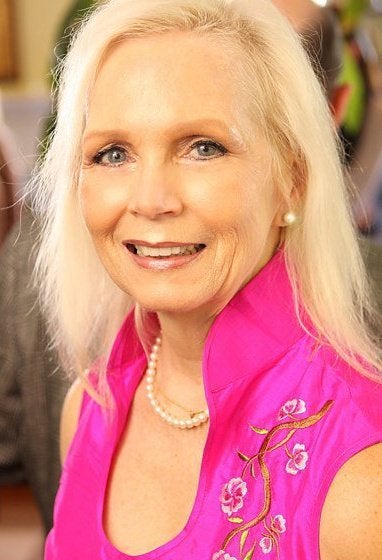 "When we least expect it, life sets us a challenge to test our courage and willingness to change; at such a moment, there is no point in pretending that nothing has happened or in saying that we are not yet ready. The challenge will not wait." - Paulo Coelho
MK: What inspired you to create We Will Survive Cancer?
GB: When my daughter-in-law, Michelle Bynum was diagnosed with advanced Stage III Breast Cancer in 2005, the sadness and pain that hit my family was devastating. I turned that sadness and pain into action, determined to help others diagnosed with cancer by providing support, information and joyous moments.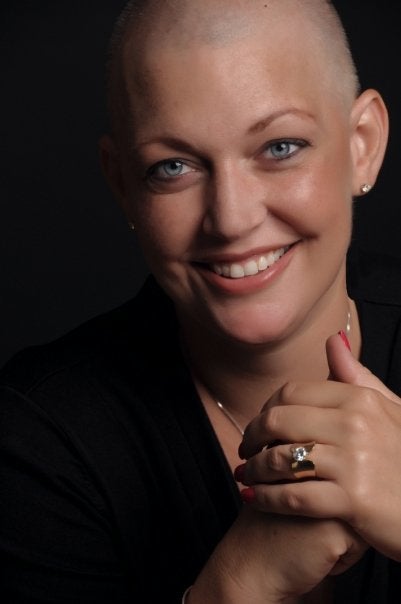 MK: Tell me about Michelle's diagnosis?
GB: Michelle found a lump in her breast when she was pregnant with my grandson, Reid. She brought it to her doctor's attention and was told that she was pregnant and her body was going through changes, and that she was too young to get breast cancer. Well, she listened to her body, begged her doctor for a mammogram and was diagnosed with advanced, Stage III Breast cancer.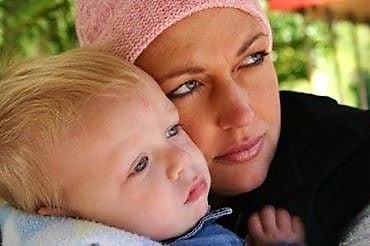 MK: What happened after Michelle's diagnosis?
GB: I was so inspired by her warrior spirit. Michelle would not allow anyone to feel sorry for her. She and her sister formed Michelle's Angels team to walk in the Komen Austin "Race for the Cure." Michelle's Angels raised $25,000 and eventually raised over $125,000 for Komen Austin. Michelle's story and legend was carried far and wide across the United States. I wanted to continue her legacy and her slogans "Don't Waste My Cancer," and "Eat Life with a Big Spoon." I wanted to give young women going through treatment the same support and care Michelle received. In her early days of diagnosis and treatment, after hours of chemotherapy, she would support other young patients by driving them home, sometimes up to 35 miles, because they had no money or transportation, no insurance, no support. Her stories resonated with me and the friends she met while fundraising in Washington, D.C. in 2009. Together, we wanted to carry her mission forward. We do this through We Will Survive Cancer (WWSC), a 501(c)3 non-profit organization.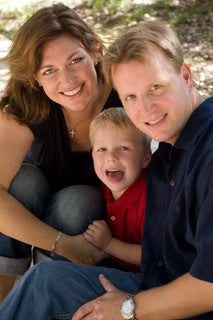 MK: How did Michelle's diagnosis impact her young son, Reid and husband, Brad?
GB: Reid was 13 months old when his mother was diagnosed with breast cancer. Michelle was sick all his life, except for a year and a half when she was in remission. Brad managed the house, shopped, cooked, and ensured Reid was well taken care of. His support of Michelle was heroic.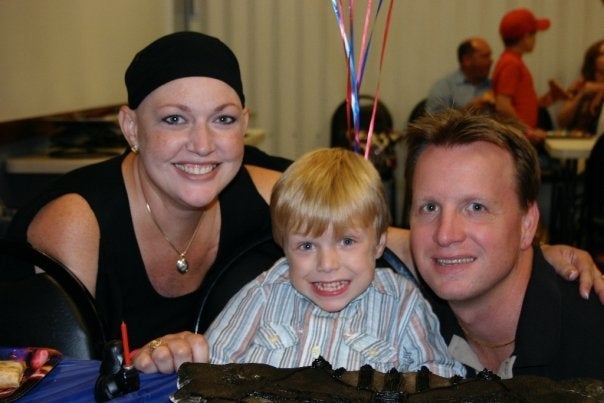 MK: How does WWSC help breast cancer patients and their families?
GB: WWSC provides rent assistance, grocery and gasoline cards; transportation costs to and from treatment; child care, activities for children, and gifts at Christmas. We also honor mothers with cancer and their family at Brunch on the Saturday before Mother's Day. In 2016, we began "The Sisterhood of the Traveling Wig," offering wigs to women in treatment who've lost their hair. We also offer financial assistance to patients. WWSC, in partnership with Howard University Cancer Center has begun a Health and Wellness program on the Lawn of Howard University Hospital. Our first event was in September 2017 and will be continued semi-annually. WWSC supports Howard's Mammography Days with a make-up artist who does make-overs and offers make-up tips to cancer patients. We also host make-over events to patients at Howard's Cancer Center.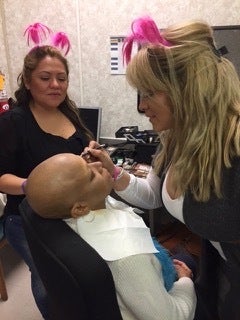 MK: How did Michelle's breast cancer diagnosis change your life?
GB: No one close to me had ever been diagnosed with cancer, so I had no point of reference. Seeing how Michelle approached her diagnosis inspired me. She didn't give up, she didn't give in – she had a great sense of humor that she maintained to the end. She taught me how to live and die with grace.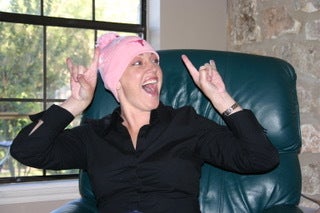 Some of her last words were to never be referred to as losing her battle with cancer, but rather to have "passed the torch!"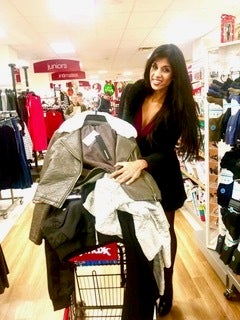 MK: How has this experience awakened you to your purpose?
GB: I never thought about being involved in cancer advocacy. I come from a family of long-living, healthy people, so I had no experience or point of reference. Helping cancer patients and their families was Michelle's mission. It's not that she asked me to create an organization, but the idea kept gnawing at my spirit. There was too much need. I couldn't let it go once my spirit was awakened. It was truly out of my hands; God put me on this path.
Having this organization, and trying to raise money to carry out our mission is one of the hardest things I've ever done. Many times, when I think I don't have the support I need and just can't do it anymore, something happens that makes me know, I have no choice and must press forward.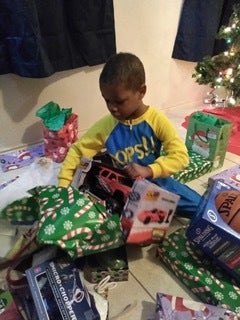 WWSC's "Making Spirits Bright," campaign that supports families in need during Christmas and the Holidays is such an inspiration. Experiencing the joy of Christmas through the eyes of families who may otherwise not have Christmas inspires volunteers who shop for these families and delineates the true meaning of Christmas. In 2009, WWSC's first year of operation, we gifted two families. In 2016, we expanded to 55 or 176 people.
MK: Tell me about your book.
GB: In 2015, I published Don't Waste My Cancer, based on Michelle's story, and included a compilation of stories from 20 people living with cancer and/or their families.
MK: Has cancer changed how you see adversity?
GB: Yes! I now truly believe you can never give up, never give in, never give up HOPE!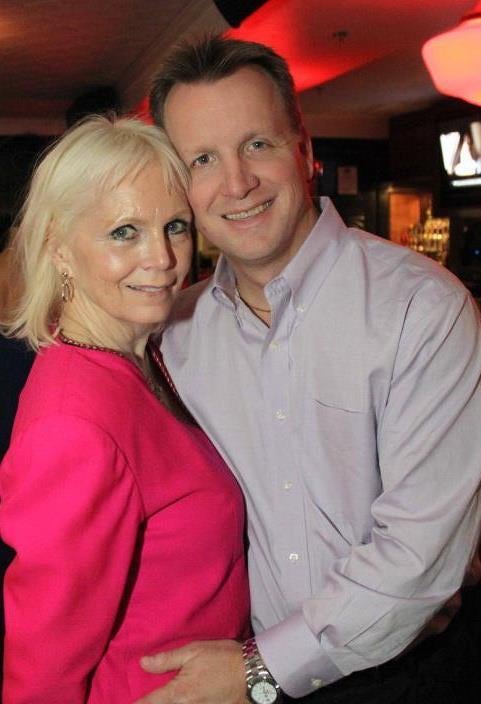 MK: What one word defines you?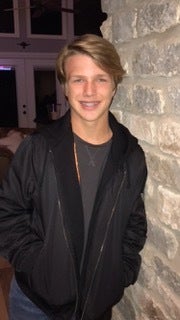 REAL LIFE. REAL NEWS. REAL VOICES.
Help us tell more of the stories that matter from voices that too often remain unheard.
This post was published on the now-closed HuffPost Contributor platform. Contributors control their own work and posted freely to our site. If you need to flag this entry as abusive,
send us an email
.