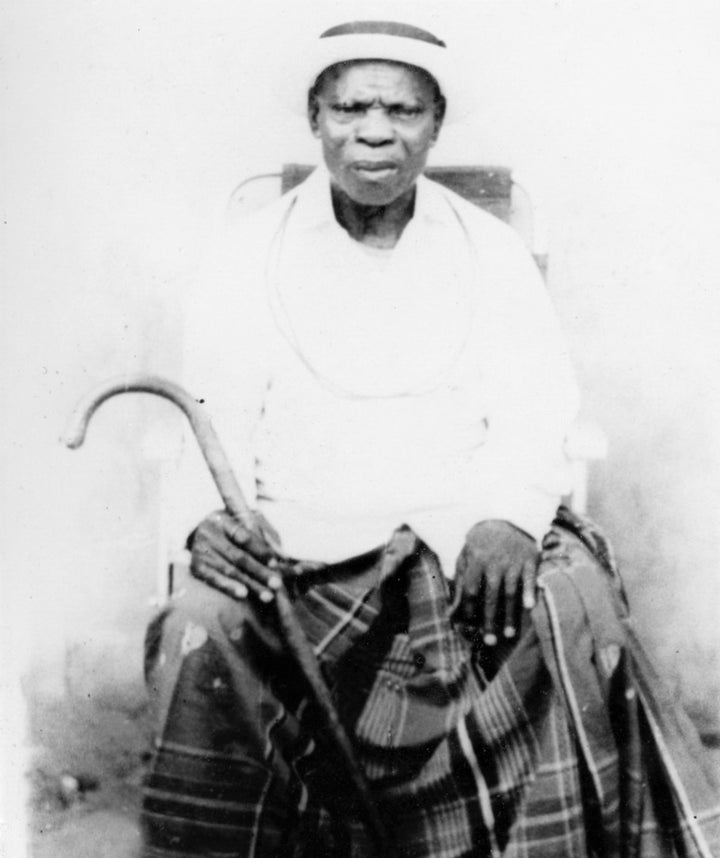 When you lose somebody you love it can be very painful and may even have long term consequences. You may feel alone and lost. It can be even more difficult to handle if you are young person. Often people who know and care about you do not know how to behave which can lead to silence about something that needs to be shared. The good thing is that there is increasing evidence about how young people who have suffered bereavement can be supported and there is no reason why people should be left to suffer in silence.
I have been in that situation too. Many years ago whilst in boarding school when I was about 18 years of age I lost my paternal grand-father. It was a particularly difficult time that I did not speak about very often. I was about to sit my A Level Chemistry examination at school in Nigeria when a teacher called me into his office and immediately told that news had reached him that my paternal grand-father had passed away. His words of comfort as he sent me into the examination hall were "Do your best, your grandpa would have been proud of you."
My immediate reaction was to blank the news from my mind and, when I sat down at my desk in the examination hall all I could feel was complete emptiness. I composed myself and sat the exam. When I returned to the dormitory I cried profusely, consoled by my room-mate.
I attended the funeral full of questions and received no answers because everybody around me was caught up in their own grief and the ceremony surrounding it. I am sure that the teacher who broke the news to me meant no harm but how I wish my teacher had handled it better. I repressed the memory which only resurfaced when I lost my own father.
Family doctors, teachers, paediatricians and all those who care for young people need to be taught about how to work with young people who may be experiencing the loss of bereavement. They need to recognise the deep sorrow and suffering that young people may go though so that they can provide the best support possible. This requires training and training is available.
The majority of children experience a loss during their childhood and adolescence and in the US approximately 1 in 20 children will lose a parent by the time that they are 16 years of age.
Bereavement is a universal experience that we all go through at one time or another if we live long enough. I remember attending my grand-father's funeral and experiencing profound fear that I would never see him again but, because everybody was busy, there was nobody to talk to about it.
Caregivers who support young people need to know what to do. A 2016 article written by Schonfeld provides some useful advice on how to provide support including:
Exploring and confirming that the young person understands what has happened and what death means

Helping the young person to identify their own reactions to death such as fear, worry and other symptoms of distress so that they can be helped

Providing reassurance if the young person starts to worry about their own health or that of other family members

The provision of support to the young person and their family to help them to decrease their feeling of distress so that they can adjust more quickly

Providing families with information about local resources and assistance available

Offering advice about the young person attending the funeral service.
People who work with or care for young people need to keep this advice in mind.
Talking to a young person is not easy, but whatever is said must be helpful. My teacher could have said or timed things differently if he had received some training. Schonfeld and his team provide some sound advice. Express your own concern when talking to the young person, because it's OK to be tearful. Young people need to know that you are genuine, you care and you are really listening to what they are saying. You need to create a safe space and opportunity for the young person to express exactly how they feel.
This is also useful advice in any situation of loss, whatever the age of the person experiencing it and whatever their cultural background especially as many of us live in a world where we meet people from many different types of cultures. This can sometimes make us worry about how best to show care or act when we see a person from a culture other than our own dealing with grief.
Remember that bereavement and grief is universal. What we most need to show is understanding, empathy and humanity so that the young person is supported through this difficult time.
Mahon MM. Children's concept of death and sibling death from trauma. Journal of Paediatric Nursing. 1993; 8(5):333-344
Shonfeld DJ. Demaria T, AAP Committee on Psychosocial Aspects of Child and Family Health Disaster Preparedness Advisory Council. Supporting the grieving child and family. Paediatrics. 2016; 138(3): e20162147
Professor Gabriel Ivbijaro MBE, JP
MBBS, FRCGP, FWACPsych, MMedSci, MA, IDFAPA
President WFMH (World Federation for Mental Health)
Chair The World Dignity Project
The Wood Street Medical Centre│6 Linford Road│Walthamstow│London E17 3LA│UK
Tel: 020 8430 7715│Mobile: 07973 175955
facebook.com/IvbijaroGabriel
http://www.huffingtonpost.com/author/gabrielivbijarogmailcom
www.worlddignityproject.com