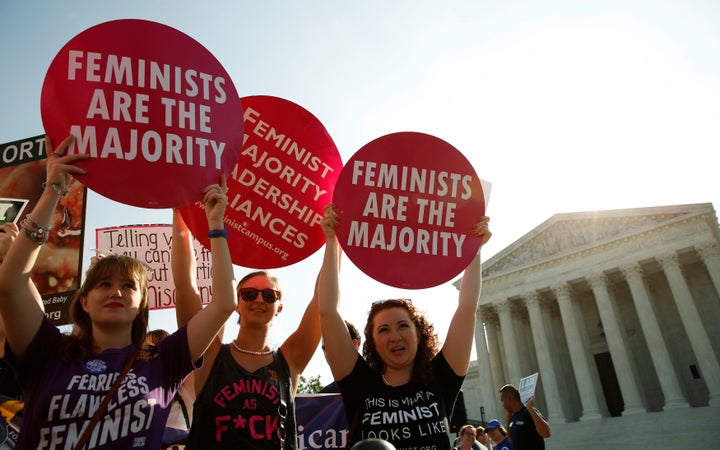 Without comment, the court on Tuesday rejected appeals from the states of Wisconsin and Mississippi that sought to defend hospital "admitting privileges" provisions -- a requirement that abortion doctors be licensed to admit patients at nearby hospitals in the event of an emergency.
The Supreme Court on Monday ruled unconstitutional a similar provision from Texas, noting that it "places a substantial obstacle in the path of women seeking a previability abortion" and "constitutes an undue burden on abortion access."
In his majority opinion, Justice Stephen Breyer concluded that Texas had failed to offer evidence that this measure protects women's health or leads to better treatment, and noted that its implementation had already led to the closure of a number of abortion providers.
With Tuesday's move, the Supreme Court effectively shut down these laws in Wisconsin and Mississippi. In both cases, the laws had been previously invalidated or blocked by separate appeals courts.
In Mississippi, in particular, the admitting-privileges statute had threatened to shutter the state's lone abortion clinic.
More broadly, it appears that in the near future, the task of examining these sorts of laws in other states will fall to lower courts. And it's possible that they will heed Justice Ruth Bader Ginsburg's observation that it is "beyond rational belief" that these provisions are designed to protect women's health, let alone withstand careful judicial scrutiny under Roe v. Wade and other historic precedents.