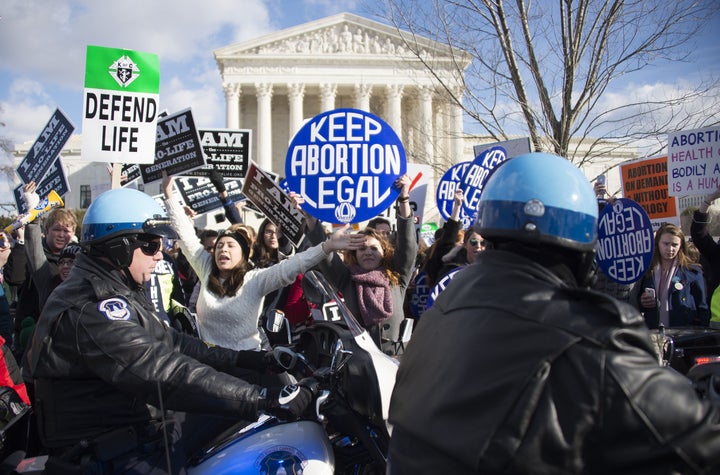 The U.S. Supreme Court has agreed to hear a case that could further narrow a woman's right to obtain an abortion.
The dispute, which the justices added to their docket on Friday, is the first abortion challengethe court hears since 2007. At stake is a precedent set in 1992 -- the last time the court reaffirmed the landmark Roe v. Wade.
The case, Whole Woman's Health v. Cole, arises from a lawsuit filed in Texas seeking to block a law that, if fully implemented, would shut down at least nine of the 19 remaining abortion clinics in the state.
Among other provisions, the law -- called HB2 -- requires doctors at all abortion clinics to possess admitting privileges at nearby hospitals and for the clinics to meet the standards of ambulatory surgical centers. The cost of meeting the building and equipment requirements can run from a hundred thousand to several million dollars, which many clinics cannot afford.
Texas has defended the law as necessary to protect women's health -- a state interest the Supreme Court has recognized as valid when weighing abortion regulations. But abortion rights advocates say HB2 and similar efforts in conservative states have nothing to do with protecting women's health and instead aim to restrict their access to lawful abortions.
To bolster their point about HB2's true aim, advocates often indicate a statement former Texas Gov. Rick Perry made at an anti-abortion rally in 2012, when he said that "an ideal world is one without abortion."
"Until then, we will continue to pass laws to ensure that they are rare as possible," Perry said, in an apparent nod to what would become HB2.
There were more than 40 abortion clinics in Texas before HB2 was passed in 2013. Eventually the law landed in court, where a federal judge struck it down in 2014. In his ruling, U.S. District Judge Lee Yeakel called it a "brutally effective system of abortion regulation" and noted that its intent was "to reduce the number of providers licensed to perform abortions, thus creating a substantial obstacle for a woman seeking to access an abortion."
That procedural reprieve has given opponents of the law an opportunity to file a formal appeal, in hopes that the justices will review the case and determine whether the Texas law violates prior court precedents governing the right to an abortion.
In addition to reevaluating Roe v. Wade, the court will be confronted with another pivotal case, 1992's Planned Parenthood v. Casey, which by a narrow margin upheld Roe and clarified the constitutional standard to which abortion regulations are subjected.
In formulating what is now known as the "undue burden" standard, Justice Anthony Kennedy wrote that a woman's right to an abortion involves "the most intimate and personal choices a person may make in a lifetime, choices central to personal dignity and autonomy, are central to the liberty protected by the 14th Amendment."
Abortion rights advocates argue that the Texas law imposes just such an "undue burden" on patients, who may be forced to travel hundreds of miles if the clinic nearest to them is closed.
"Access to health care should not depend on a person's income, where they live or their ability to travel to another state," Heather Busby, executive director of NARAL Pro-Choice Texas, said in a statement Friday. "It's time for the Supreme Court to send a clear message that these dangerous laws create an undue burden on a woman seeking an abortion."
Texas Attorney General Ken Paxton defended the law as a health measure Friday.
"The common-sense measures Texas has put in place elevate the standard of care and protect the health of Texas women," he said in a statement. "The state has wide discretion to pass laws ensuring Texas women are not subject to substandard conditions at abortion facilities."
With the justices poised to hear both sides soon, Kennedy will again emerge as a key player -- and might be swayed by three women who weren't on the court when the 1992 case was decided: Justices Ruth Bader Ginsburg, Sonia Sotomayor and Elena Kagan.
There's already a sense of how Kennedy might come down. When the court provisionally blocked the Texas law from taking effect in June, he broke from the conservative wing to provide the necessary fifth vote.
Oral arguments in the case will be held next spring, with a decision expected toward the end of June.
UPDATE: This article has been updated to include a statement from the Texas attorney general.
Samantha Lachman contributed reporting.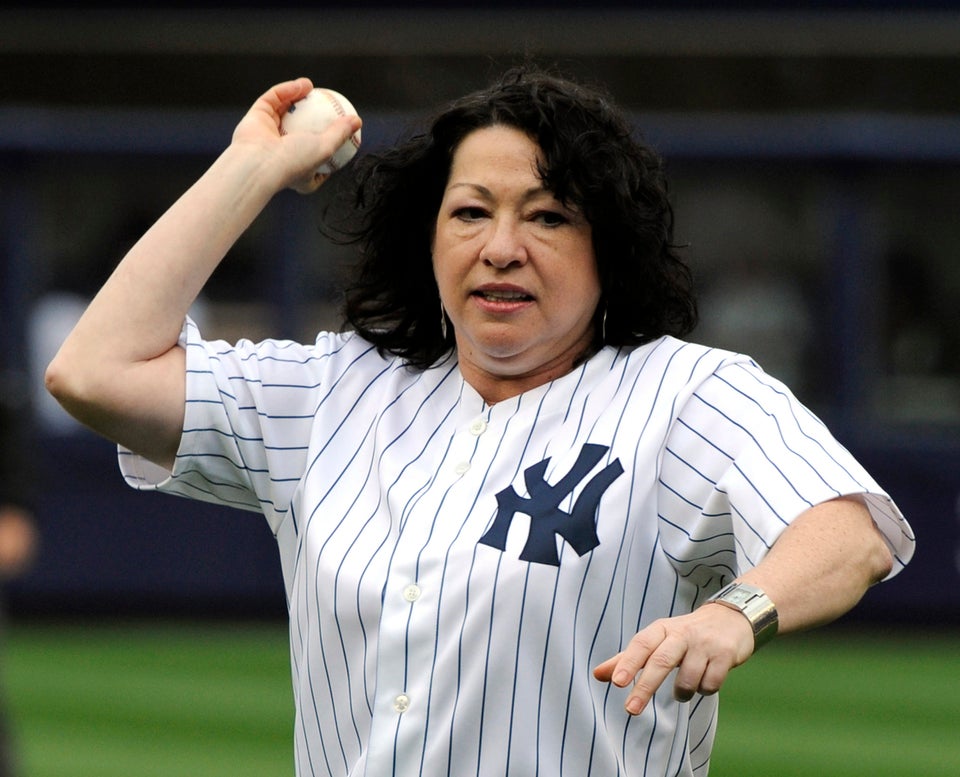 Supreme Court Justices Get Out Of The Office
Popular in the Community