By a 7-1 vote on Monday, the Supreme Court told an appeals court that it misinterpreted the justices' precedent when reviewing the University of Texas at Austin's affirmative action policy.
The decision is a provisional victory for Abigail Fisher, a white woman who claimed that UT-Austin unconstitutionally discriminated against her after the state's flagship university rejected her application in 2008 under its race-conscious admissions program. UT-Austin will now have a much more difficult job of proving its program constitutional under the standard the Supreme Court clarified on Monday.
Justice Anthony Kennedy, writing for the majority, endorsed the Supreme Court's prior decisions establishing affirmative action as constitutional to further states' compelling interest in fostering a diverse student body. But the majority maintained that the U.S. Court of Appeals for the 5th Circuit did not give a hard enough look at UT-Austin's race-conscious admissions program.
"The University must prove that the means chosen by the University to attain diversity are narrowly tailored to that goal. On this point, the University receives no deference," Kennedy wrote. "Strict scrutiny must not be strict in theory but feeble in fact."
Kennedy's opinion is largely a reiteration of his dissent in the landmark 2003 Supreme Court case, Grutter v. Bollinger. In that decision, Justice Sandra Day O'Connor sided with the court's four liberals to uphold the University of Michigan Law School's affirmative action policy and, in so doing, reaffirm the constitutionality of race-conscious university admissions.
Back then, Kennedy accused the Grutter majority of watering down strict scrutiny, a standard of review that the court first articulated in 1978 -- a standard that Kennedy did not believe the University of Michigan was able to meet. For the policy to meet the standard of strict scrutiny, according to Monday's majority, it must be absolutely necessary to achieve diversity on campus. Whether UT-Austin can meet that standard is a question the Fisher majority has left for another day.
Justice Ruth Bader Ginsburg, the lone justice dissenting from Monday's decision, maintained that the appeals court faithfully applied Grutter. "I would not return this case for a second look," she wrote, because "the University reached the reasonable, good-faith judgment that supposedly race-neutral initiatives were insufficient to achieve, in appropriate measure, the educational benefits of student body diversity."
The case, Fisher v. University of Texas, comes out of Texas' own history with affirmative action. In 1996, the 5th Circuit effectively banned affirmative action in Texas. In response to that case, UT-Austin instituted a race-neutral policy to automatically admit all applicants who placed in the top 10 percent of their high school classes.
After 2003's Grutter decision effectively overruled the early appeals court case, UT-Austin began to fill up the remainder of its entering classes with a race-conscious review of those applicants who did not qualify for admission under the top-10 percent plan. It is that program that Abigail Fisher brought suit to challenge.
Fisher was the first higher education affirmative action case that has come before Chief Justice John Roberts and Justices Samuel Alito and Sonia Sotomayor. Justice Elena Kagan, the former dean of Harvard Law School, recused herself, presumably due to her involvement with the case while she served as President Barack Obama's first solicitor general.
By joining Kennedy's opinion in full, Roberts and Alito laid to rest any speculation that they would subscribe to the more hard-line antagonism to affirmative action that Justices Antonin Scalia and Clarence Thomas have long held and voiced again on Monday in separate opinions.
"[A] State's use of race in higher education admissions decisions is categorically prohibited by the Equal Protection Clause," Thomas wrote. "The University's professed good intentions cannot excuse its outright racial discrimination any more than such intentions justified the now-denounced arguments of slaveholders and segregationists."
CORRECTION: The original article stated in the headlines and text that the Supreme Court struck down the University of Texas at Austin's affirmative action policy. Instead, Monday's decision is a more narrow ruling, sending the case back to an appeals court for further review.
This is a developing story and will be updated.
Before You Go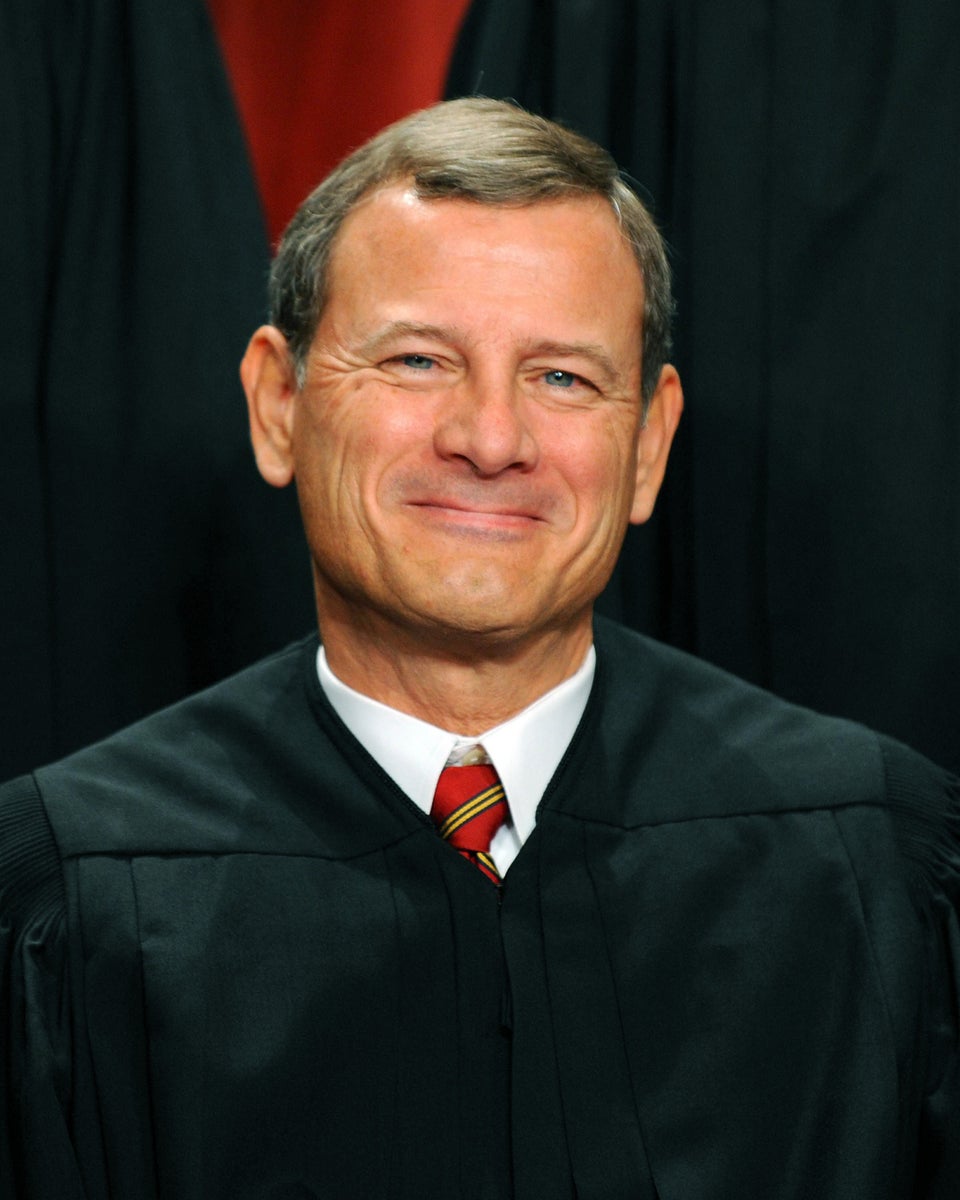 Supreme Court Justices
Popular in the Community