The Supreme Court on Friday issued a posthumous response to Alfredo Prieto, a serial killer on Virginia's death row whose lawyers had petitioned the court several times to put his execution on hold.
In the short, unsigned order, the justices dismissed Prieto's request "as moot" -- meaning neither a grant nor a denial of a stay of execution would have helped him. Prieto was executed Thursday night.
On Wednesday, the court had denied two other petitions from Prieto's attorneys, who were hoping legal challenges over Virginia's drug protocol would sway the justices to temporarily delay their client's execution. BuzzFeed News has a comprehensive report on all the legal maneuverings in the Prieto case.
Unrelated to his execution, Prieto also had a pending case before the Supreme Court over Virginia's use of solitary confinement. Though that case is also technically moot, New York Times reporter Adam Liptak noted on Friday that another Virginia death-row inmate, Mark Eric Lawlor, moved to intervene in the case to keep it alive. The justices could decide what to do with the case by Oct. 9.
The court's Friday action in the Prieto case marked a busy week for the justices' death penalty docket and capital punishment overall.
The Supreme Court had also been asked to intervene at the eleventh hour in the cases of Richard Glossip out of Oklahoma and Kelly Gissendaner out of Georgia, but halted neither execution.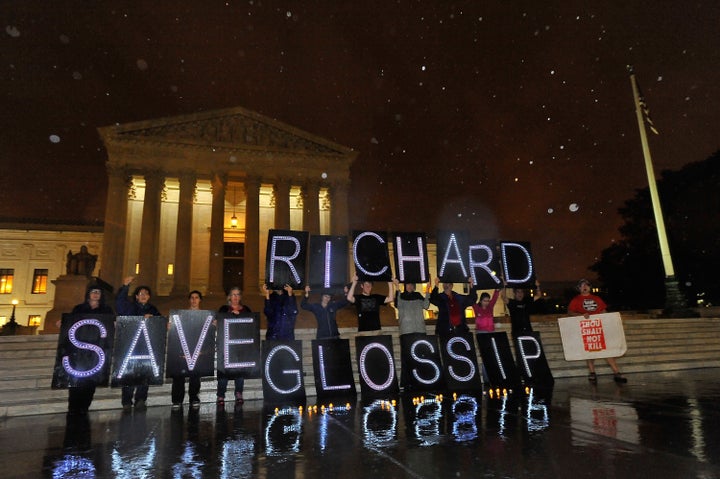 And it looks like the Supreme Court won't need to act in another execution originally scheduled for next week. On Friday, Missouri Gov. Jay Nixon (D) commuted the death sentence of Kimber Edwards, following a newspaper report that cast serious doubts about the man's murder conviction.
The next time the court will consider issues relating to the death penalty is Oct. 7, when the justices hear oral arguments in a pair of cases out of Kansas involving jury instructions in capital sentencing.
Popular in the Community