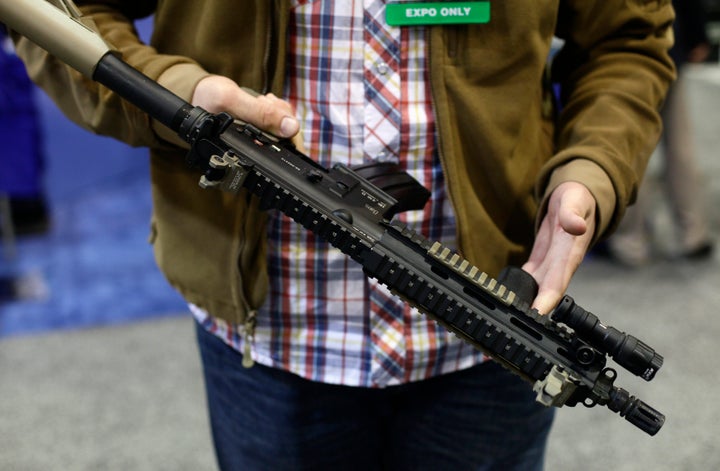 WASHINGTON -- The Supreme Court on Monday declined to review a sweeping ban on so-called "assault weapons" enacted in the wake of the 2012 shooting at Sandy Hook Elementary School in Newtown, Connecticut.
The court's decision not to get involved in the dispute comes amid a renewed debate over gun rights after a gunman killed 49 people and wounded many others at an Orlando gay nightclub last week.
Without comment, the Supreme Court noted in an order that it wouldn't hear the case, known as Shew v. Malloy, which sought to undo an earlier ruling that upheld the bulk of Connecticut's state ban on assault weapons, as well as a similar one passed in New York.
Among other prohibitions, the bans criminalize possession of a wide range of semi-automatic firearms and large-capacity magazines. An appeals court ruled in October that those provisions do not violate the Second Amendment.
Notably, no justices disagreed publicly with the court's decision not to get involved in the dispute.
Last December, Justice Clarence Thomas, joined by the late Justice Antonin Scalia, dissented forcefully when the high court declined to hear a similar case out of Illinois. In that case, Thomas said the court's inaction meant the right to bear arms was being treated "as a second-class right."
But given the political climate following Scalia's death and the larger controversy over the constitutional contours of gun rights, it was highly unlikely that the Supreme Court would decide to step into the fray of this contentious debate.
Popular in the Community