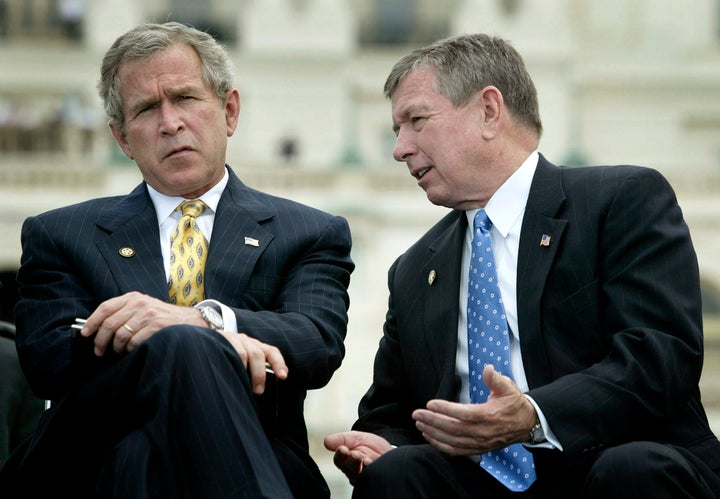 WASHINGTON - The U.S. Supreme Court on Tuesday agreed to decide whether to block a lawsuit against former Attorney General John Ashcroft and others by non-U.S. citizens, mainly Muslims, swept up after the Sept. 11 attacks who said they were abused in detention.
The senior officials under former President George W. Bush, also including former FBI Director Robert Mueller and Immigration and Naturalization Service Commissioner James Ziglar, have asked the justices to reverse a 2015 lower court ruling allowing the long-running suit to proceed.
The civil rights lawsuit seeks to hold the former officials responsible for racial and religious profiling and abuse in detention that the plaintiffs said they endured after being detained following the 2001 attacks by al Qaeda Islamic militants on the United States.
The brief order said two justices, liberals Elena Kagan and Sonia Sotomayor, will not participate, meaning only six justices will hear the case. The court remains one justice short following Antonin Scalia's February death.
The suit was filed by a group of Muslim, Arab and South Asian non-U.S. citizens who, their lawyers said, were held as terrorism suspects based on their race, religion, ethnicity and immigration status and abused in detention before being deported.
They were charged only with civil immigration violations. But the plaintiffs said they were subjected at Brooklyn's Metropolitan Detention Center to 23-hours-a-day solitary confinement, strip searches, sleep deprivation, beatings and other abuses and denied the ability to practice their religion.
They said their rights under the U.S. Constitution to due process and equal protection under the law were violated.
The plaintiffs include Benamar Benatta, an Algerian Muslim who was seeking refugee status in Canada, and Ahmed Khalifa, an Egyptian Muslim who said he was on vacation.
During the U.S. Justice Department's massive investigation after the 2001 attacks, certain immigrants in the country illegally were detained until being cleared of Sept. 11 involvement.
The New York-based 2nd U.S. Circuit Court of Appeals ruled that Ashcroft, Mueller and Ziglar could be sued, based on a 1971 Supreme Court ruling. In 2013, a judge had dismissed the claims against them but allowed some against detention facility wardens.
Ashcroft and Mueller are represented by the Justice Department, which asked the justices to hear the appeal. Government lawyers say there is no proof Ashcroft or Mueller personally condoned any potential unconstitutional actions.
The court will hear arguments and rule by the end of June.
In a similar previous case, the Supreme Court in 2009 backed Ashcroft, saying a lawsuit by detainees failed to contain specific details on Ashcroft's involvement.
(Reporting by Lawrence Hurley; Editing by Will Dunham)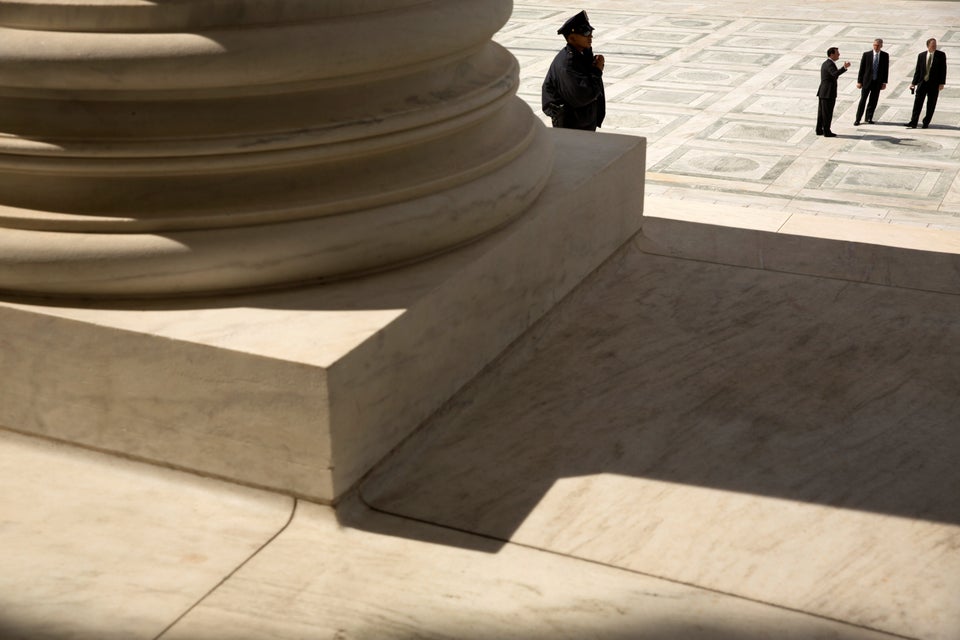 Exclusive Look Inside The Supreme Court
Popular in the Community