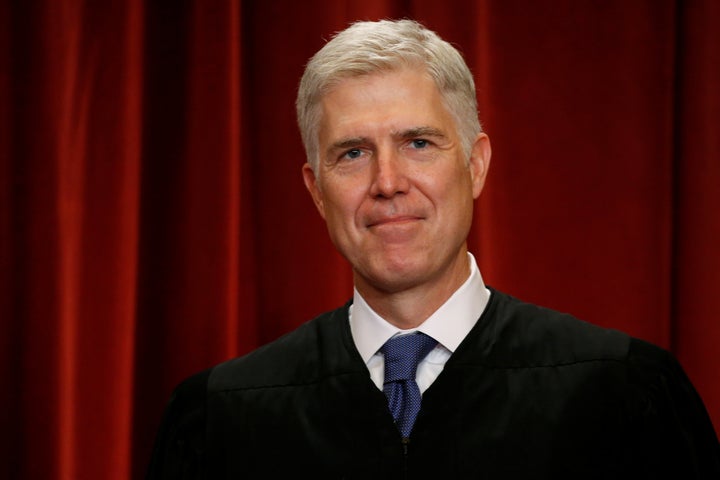 As the newest Supreme Court justice, Neil Gorsuch is now tasked with decision-making at the highest level: matters of the stomach.
It's a fascinating, informative and quite frankly absurd-sounding account of one rather grim-looking lunchroom, and it sent us on a quest to find out more. Here are our three favorite revelations.
It's basically hazing.
The Supreme Court is the highest-ranked court in the country, but that doesn't mean its members are above a little collegiate behavior. The sheer act of forcing the newest justice to perform cafeteria duty has fraternity and sorority life written all over it. They even refer to it as hazing.
Gorusch has to live up to the thrill of a fro-yo machine.
Gorusch replaces Kagan on cafeteria committee duty, and may be doomed from the start, depending on your opinions about ice cream. Kagan was widely praised for bringing a frozen yogurt machine into the cafeteria. And while that doesn't sound like a major success, it's apparently considered more than anyone else ever accomplished.
The Supreme Court caf is plagued with drama.
The WSJ report reads more like a juicy soap opera than a workplace profile.
Not only was the public cafeteria given an "F" by a 2010 Washington Post rating of all government cafeterias, not every justice has survived the cutthroat gig.
Sonia Sotomayor was even let go from the job after the ratings came out. "I got a note from the chief justice the next day," she said. "It said: 'You're fired.'"