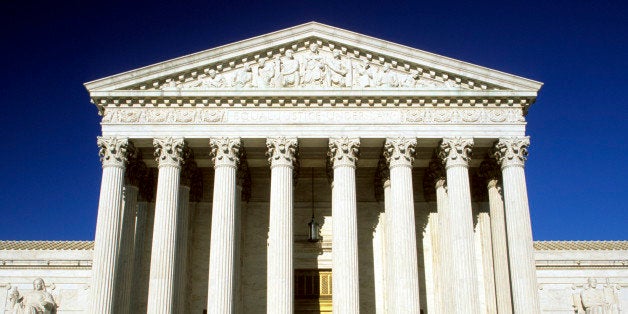 On March 23, for the second time in as many years, the Supreme Court will hear a consolidated challenge to women's access to contraceptive coverage as guaranteed by the Affordable Care Act (ACA). In Zubik v. Burwell, several religiously affiliated nonprofit organizations object to the accommodation to the ACA's contraceptive coverage requirement, which allows them to opt out of providing the contraceptive coverage but still ensures women have access to such coverage. As this case heads to the Supreme Court, women and men across the country should stand firmly in support of a woman's access to the contraceptive coverage required under the health law.
Already the ACA has helped an estimated 55 million women gain access to coverage of preventive services without cost-sharing. Access to contraceptive care is of paramount importance to women's health, and insurance coverage of contraception is a critical component of that access.
Insurance coverage for contraception should not be determined by where a woman works or goes to school. It's shortsighted and wrong for some employers to use their religious beliefs to deny women the vital care they need to make the best decisions for themselves and their loved ones. A ruling in favor of the plaintiffs could seriously limit access to contraceptive care, and that's deeply troubling.

Of course, the outcome of Zubik v. Burwell will not change the publicly funded family planning safety net's commitment to providing high-quality family planning and sexual health care for patients regardless of their ability to pay. However, federal funding for the Title X family planning program has not come close to meeting the demonstrated need for family planning care and growing challenges of our provider network.
According to a recent study in the American Journal of Public Health, Title X would need to be funded at approximately $737 million meet existing need of publicly funded family planning care in the US. It is currently funded at $286.5 million. In an environment of fiscal austerity and politically motivated attacks, publicly funded family planning health centers cannot continue to do more with less.
The contraceptive coverage requirement and the preventive benefits enacted under the ACA, along with a robustly funded publicly funded family planning program will, together, help to ensure care for many more women and their families.
Making contraception more affordable under the ACA was a significant step forward in our national efforts to improve the health of all women and their families. The Supreme Court should continue to build on this tremendous victory by upholding the requirement.
Popular in the Community