WASHINGTON -- In striking down long-standing campaign contribution limits last week, Chief Justice John Roberts wrote that the right to donate to as many candidates as you like is protected by the First Amendment and that the government has an interest only in preventing direct quid pro quo corruption or its appearance. That was great news for members of Congress, and not just because they're likely to receive more campaign contributions.
Even when someone alleges quid pro quo corruption -- basically outright bribery -- against them, federally elected politicians are very unlikely to be prosecuted thanks to another provision of the Constitution: the speech or debate clause.
That clause states that any "speech or debate" in the House or Senate by a member of Congress "shall not be questioned in any other place." It is part of the same section that bars arresting members of Congress at or on their way to and from the Capitol, which is intended to stop the executive from interfering with the legislative process. In 1971, Sen. Mike Gravel (D-Alaska) relied on the speech or debate clause for protection when he entered the Pentagon Papers into the Congressional Record.
But the same clause also makes it nearly impossible for law enforcement investigators to obtain access to congressional materials that could implicate a corrupt congressman or senator. And it essentially prevents prosecutors from introducing into evidence anything that a member of Congress did as part of his or her official duties. That means laws, bills and floor speeches cannot prove corruption.
On March 26, federal law enforcement swept into three states to arrest and indict state and local politicians targeted in undercover bribery investigations. The FBI arrested three Democratic lawmakers: California state Sen. Leland Yee; Charlotte, N.C., Mayor Patrick Cannon; and New York state Assemblyman William Scarborough.
These major investigations of state-level elected officials stand in stark contrast to the lack of action against U.S. senators and representatives. While quid pro quo corruption among federal officeholders may not be as extensive as it is in statehouses, given how much easier it is for members of Congress to raise money, the lack of prosecutions for congressional bribery is almost certainly not because it doesn't exist.
"The more that the [Supreme] Court restricts the definition of corruption in the campaign finance context, the less there's an ability to regulate this conduct at all," said Rick Hasen, a law and political science professor at the University of California, Irvine, and an expert on campaign finance law. "A lot of misconduct is unregulatable."
Beyond making it more difficult to prosecute members of Congress, the speech or debate clause also makes it harder to demonstrate the need for campaign finance limits to a court's satisfaction. If campaign contributions can be limited only to prevent quid pro quo corruption, and actual convictions of congressional lawmakers for such corruption are rare because of the barriers to prosecution, then how do reformers show there's enough corruption to justify the contribution limits?
In the recent past, federal investigations into senators and representatives have been hampered and even dropped due to the expansive reach of the speech or debate clause. Even when investigating a senator's chief of staff for alleged child pornography last year, law enforcement agents took special precautions to allow Sen. Lamar Alexander (R-Tenn.) the opportunity to assert legislative privilege over material on his staffer's Senate-owned devices.
The current interpretation limiting corruption probes stems from the 2006 raid of the congressional offices of Rep. William Jefferson (D-La.). The previous year, Jefferson's Washington, D.C., home had been raided in a sting that uncovered $90,000 in his freezer and found the congressman attempting to destroy potential evidence, which prompted the later Capitol Hill raid.
FBI investigators argued that the raid was necessary because the earlier search of Jefferson's home had shown that he was hiding documents from them.
The House of Representatives brought a legal challenge, and a U.S. district court initially found the raid to be permissible. Judge Thomas Hogan wrote in his opinion that the speech or debate clause does not "make Members of Congress super-citizens, immune from criminal responsibility."
But Hogan's ruling was overturned by the U.S. Court of Appeals for the D.C. Circuit, which found that before reviewing the documents that had been taken, the government must show them to Jefferson and allow him to remove those that pertained to his legislative work. In 2008, the Supreme Court under Chief Justice Roberts declined to review the case. That left the D.C. Circuit decision protecting corrupt lawmakers from investigation as the law of the land on which the Capitol building sits. (Jefferson was nonetheless tried, convicted and sentenced to 13 years in prison for his misdeeds.)
The courts have not always agreed on this expansive interpretation of speech or debate protections. In 2011, the 9th Circuit ruled against former Rep. Rick Renzi (R-Ariz.), who had been indicted for trading his support on legislation for a land deal that would aid a business partner.
Renzi argued, among other things, that the speech or debate clause protected his negotiations with Resolution Copper Mine as "legislative acts" and that he should be allowed to introduce legislative documents in his defense while not providing them to prosecutors.
The appeals court did not agree and ruled that Renzi's actions were not related to his work as a legislator. Furthermore, the 9th Circuit stated that no court had "indicated that 'everything that related to the office of a Member was shielded by the Clause.'"
The Supreme Court denied Renzi's request to review the case. (Renzi was tried, convicted and sentenced to three years in prison.)
With the circuit courts split on the speech or debate clause, and the justices declining to resolve those differences, investigators looking into congressional corruption were already operating in a murky landscape. Thanks to last week's campaign finance ruling, corrupt actors hiding in the shadows are even safer.
Before You Go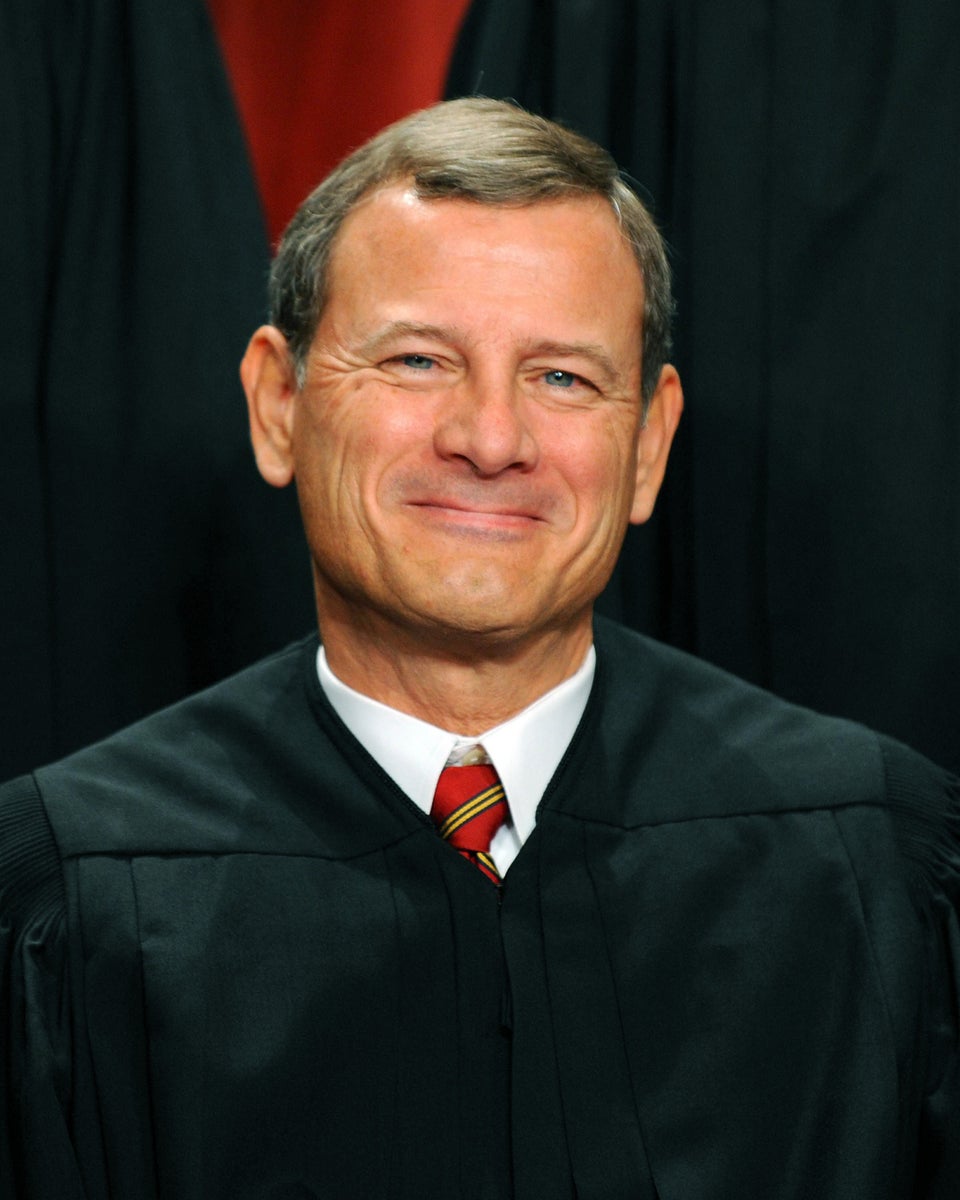 Supreme Court Justices
Popular in the Community