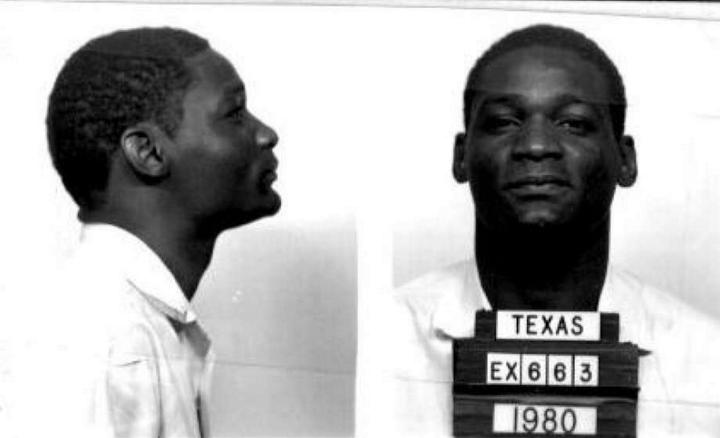 WASHINGTON ― The Supreme Court was confronted with a difficult test on Tuesday: to define the proper medical baseline for intellectual disability before a state decides if someone should be put to death.
The new case, Moore v. Texas, is the next step in that continuum, considering whether courts in death penalty states must follow current clinical consensus when measuring a defendant's degree of mental disability. The outcome likely won't affect the future of the capital punishment in America ― which already looks dire, since its administration remains as dysfunctional as ever. But whatever signs the Supreme Court sends could chip away at policies and schemes that keep the death penalty in place in states like Texas.
Texas' highest criminal court determined that its 1992 standard for intellectual disability was the correct framework for ruling that Bobby James Moore, who was convicted of capital murder following a botched robbery in 1980, shouldn't be spared from death row.
Yet the state's lawyer, Scott Keller, seemed to have a tough time defending the outdated standard, which does not account for more modern developments in psychiatric research ― a disadvantage Moore's lawyer called "virtually insuperable." Current medical standards place Moore's IQ score at 70.66, which represents "mild mental retardation," according to a Texas court. 
What is the court supposed to do?

Justice Stephen Breyer
Chief Justice John Roberts said framing the issue around old and current standards was a "pretty dramatic" way of getting the court's attention ― signaling that he might be keen on a more limited ruling, one without sweeping implications for the whole nation.
But in a series of lengthy reflections from the bench, Justice Stephen Breyer seemed to feel differently. Of late, he has publicly questioned whether it may be time to kill the death penalty once and for all. And for him, this case appears to put the Supreme Court in the tough spot of setting down a rule that may miss "borderline cases" ― inmates whose level of mental incapacity may be too close to call.
"What is the court supposed to do?" Breyer asked Moore's lawyer Clifford Sloan, who chided Texas for relying on a nonclinical test that consists of "what a consensus of Texas citizens thinks." (This rule, it turns out, was literally inspired by John Steinbeck's Of Mice and Men.)
The role of the nation's highest court now is to bring the benchmark back to reality and guide lower court judges in these harder cases ― a task that Breyer suggested may not be workable under the U.S. Constitution.
"My suspicion is that there is no such thing" as the right test, Breyer said, and later added that his "true motive" in pushing the issue was a recognition that a rule that can't be applied uniformly cannot be the law of the land.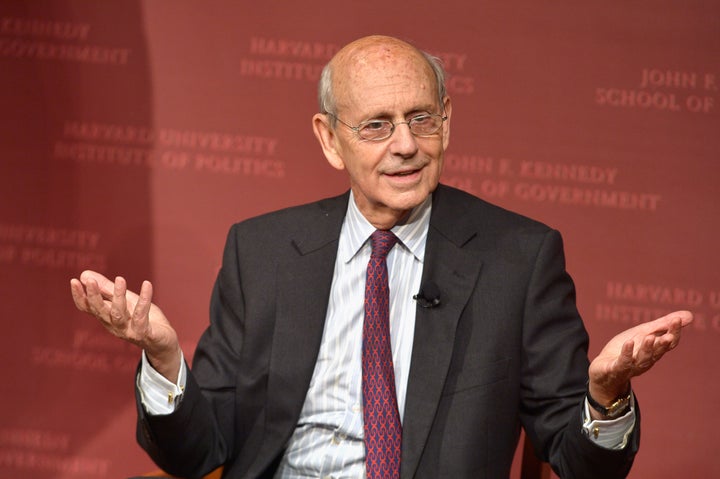 "I don't think there is a way to apply this kind of standard uniformly across the country, and therefore, there will be disparities, and uncertainties, and different people treated alike ... and people who are alike treated differently," Breyer said.
Justice Anthony Kennedy, who authored the 2014 decision that rejected a 70-point threshold for intellectual disability, picked up on Breyer's concern, wondering if Texas' way of doing things sufficed to "capture all individuals with intellectual disability."
As she and her colleagues tried to make sense of the case, Justice Sonia Sotomayor pointed to court testimony and brought to bear some of Moore's "adaptive deficits," including his failure to function as a normal teenager.
Moore "couldn't tell the days of the week," she said, and "couldn't tell the months of the year. Couldn't tell time. Couldn't do anything that one would consider within an average, or even a low average, of intellectual functioning ― who is eating out of garbage cans repeatedly and getting sick after each time he did it, but not learning from his mistakes."
Today, Moore is 57 and one of the inmates who has waited the longest on Texas' death row. If the Supreme Court rules in his favor and does its best to refine how states should deal with people like him, it will be yet another sign of the death penalty's slow, steady decline.
REAL LIFE. REAL NEWS. REAL VOICES.
Help us tell more of the stories that matter from voices that too often remain unheard.
BEFORE YOU GO
PHOTO GALLERY
Capital Punishment Methods