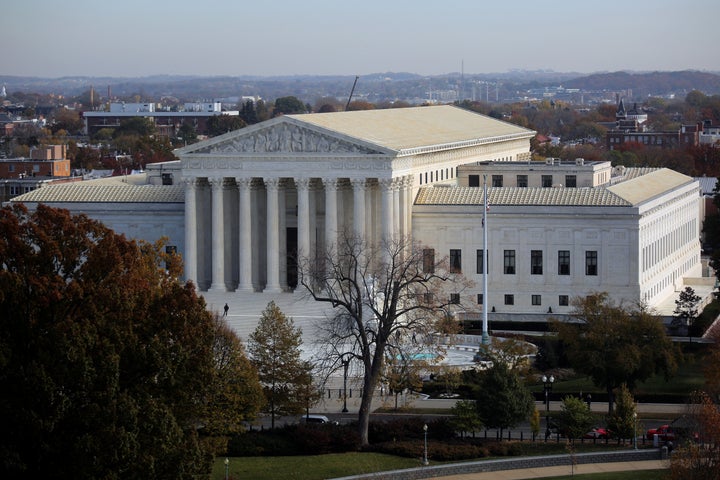 "A person who assaults another recklessly 'use[s]' force, no less than one who carries out that same action knowingly or intentionally," wrote Justice Elena Kagan, who authored the majority opinion. She was joined by Chief Justice John Roberts, as well as Justices Anthony Kennedy, Ruth Bader Ginsburg, Stephen Breyer and Samuel Alito.
Under the Lautenberg Amendment, which Congress passed in 1996, individuals convicted of domestic violence misdemeanors can't legally own or buy guns. But lawyers for the two men argued that their crimes didn't qualify for the federal gun ban because their assaults were committed "recklessly," as opposed to knowingly or intentionally.
It's important to note that reckless acts don't mean accidental. Under Maine law, a person acts recklessly when he or she "consciously disregards a risk that the person's conduct will cause such a result."
The court rejected arguments that the gun ban only applies to intentional acts of abuse.
"Then, as now, a significant majority of jurisdictions—34 States plus the District of Columbia—defined such misdemeanor offenses to include the reckless infliction of bodily harm," Kagan wrote. "In targeting those laws, Congress thus must have known it was sweeping in some persons who had engaged in reckless conduct."
Reckless conduct was intended to be covered under the Lautenberg Amendment, which was enacted to bar domestic abusers convicted of "garden-variety assault or battery misdemeanors" from owning guns, she added.
The case was followed closely by anti-gun violence organizations, which warned that it could put women's lives at stake.
At least 18 states have enacted gun bills aimed at domestic abusers since the 2012 massacre in Newtown, Connecticut, reports the Law Center to Prevent Gun Violence.
"The Supreme Court today affirmed what we know -- domestic violence escalates and is often deadly. Ensuring that convicted abusers do not have access to firearms will save lives," said Kim Gandy, president and CEO of the National Network to End Domestic Violence.
Everytown for Gun Safety legal director Elizabeth Avore called the decision an important win for public safety.
"Access to a gun is what often turns domestic abuse into murder," she said in a statement. "That's why the Supreme Court's rejection of dangerous arguments that would have eviscerated federal gun laws and allowed dangerous convicted abusers to legally possess guns in more than two-thirds of states is so significant."
Judge Judy Harris Kluger, executive director of Sanctuary for Families, applauded the decision, but noted that loopholes in current law allow convicted abusers to skirt federal gun restrictions.
"Today's ruling is an important victory, but without mandatory background checks on all gun purchasers, domestic abusers still can legally obtain guns without further scrutiny," she said in a statement.
Read the whole decision here:
Popular in the Community