WASHINGTON, Feb 9 (Reuters) - The U.S. Supreme Court's move on Monday to allow gay marriage to proceed in Alabama is the strongest signal yet that the justices are likely to rule in June that no state can restrict marriage to only heterosexual couples.
Of the nine justices, only two - conservatives Clarence Thomas and Antonin Scalia - dissented from the court's refusal to block gay weddings from starting in Alabama. Gay marriage is now legal in 37 states.
Thomas acknowledged in a dissenting opinion that the court's move to allow gay marriages to go ahead "may well be seen as a signal of the court's intended resolution" as it considers cases from four other states on whether same-sex marriage bans are permitted under the U.S. Constitution. Although only two justices publicly dissented, the court order did not reveal whether any other justices voted to grant the stay.
Oral arguments in the cases, which are expected to result in a definitive nationwide ruling on the matter, are due in April with a decision expected by the end of June.
Gay rights groups shared Thomas' view.
Sarah Warbelow, Human Rights Campaign's legal director, said the justices' action on Alabama "has telegraphed there is virtually zero risk that they will issue an anti-equality ruling this summer."
The group also told same-sex couples in the 13 states where gay marriage is still banned to "start your wedding plans now."
Thomas' words echoed Scalia's 2013 dissent from the court's decision to invalidate a federal law that denied benefits to same-sex couples. Scalia predicted that the language of Justice Anthony Kennedy's opinion in that case would give judges a green light to strike down state gay marriage bans. That's exactly what happened.
At the time of that ruling, only 12 of the 50 states permitted gay marriage. That number has now hit 37, with federal judges playing the central role in paving the way for gay marriage in 23 of the 25 states where it has become legal since then.
As Thomas noted in his dissent, the court's normal practice would have been to put the Alabama case on hold until it had decided the cases involving the same-sex marriage bans in Ohio, Tennessee, Kentucky and Michigan.
One of the factors the court considers when deciding whether to put a hold on a lower-court ruling is the "likelihood of success" for the petitioners if the case were to be appealed.
The court in recent months has denied similar stay requests from other states, most recently Florida, thus allowing gay marriage to go ahead even while litigation continues.
Alabama's case was different as it was the first application to be made after the high court's announcement in January to take the four cases and settle the matter once and for all. (Reporting by Lawrence Hurley; Editing by Will Dunham)

Support HuffPost
The Stakes Have Never Been Higher
Before You Go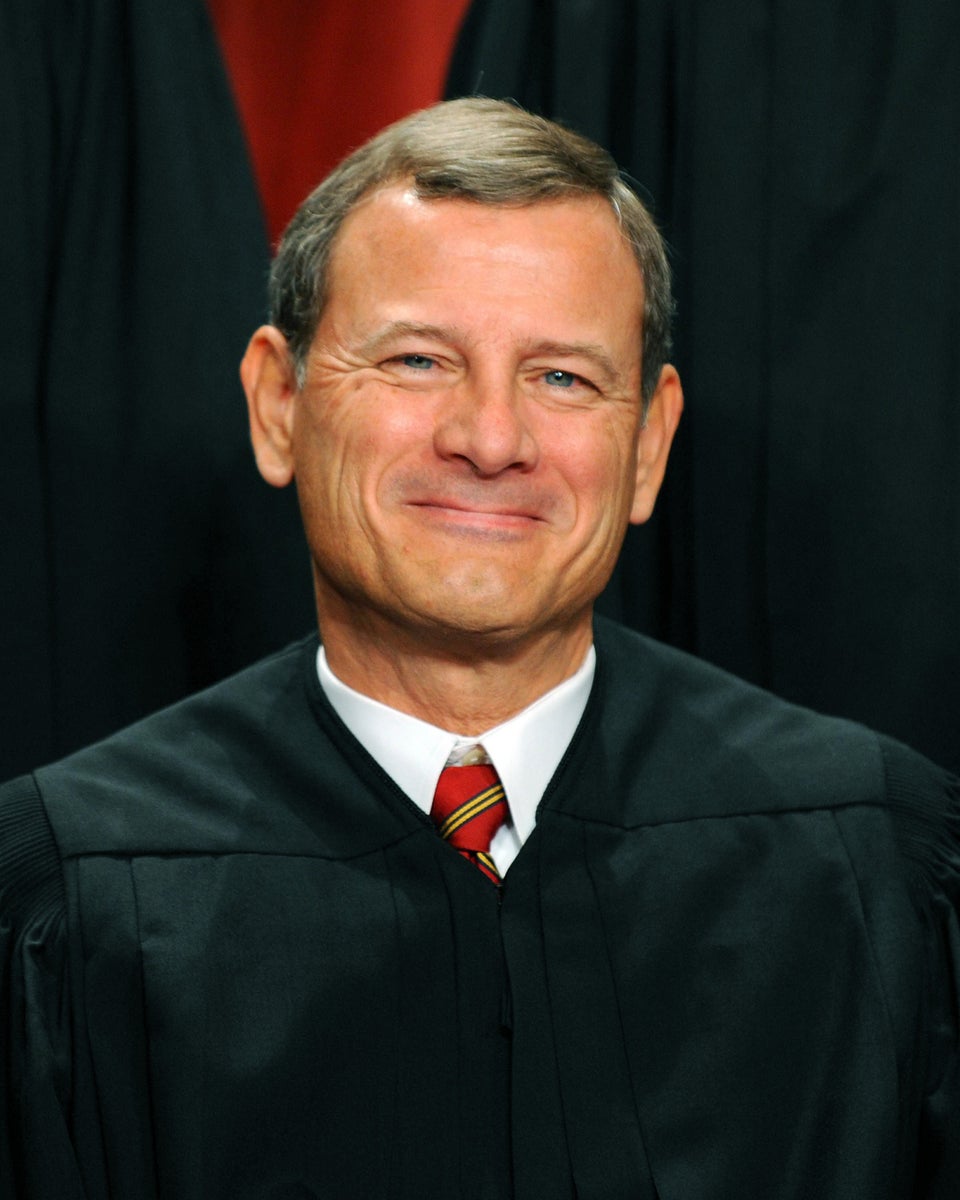 Supreme Court Justices
Popular in the Community