WASHINGTON (Reuters) - The U.S. Supreme Court on Monday sidestepped one of the most hotly contested gun rights disputes in years, declining to rule in a California case on whether a person's constitutional right to keep firearms for self-defense extends outside the home.
Gun owners had taken aim at a California law that bars them from being granted a permit to carry a concealed gun in public places unless they show "good cause" for having it, with county sheriffs making the determination.
The justices let stand a lower court's ruling upholding a San Diego County sheriff's policy of denying such permits unless the gun owner documents a need for self-defense. The San Francisco-based 9th U.S. Circuit Court of Appeals upheld the policy last year, finding that the U.S. Constitution offers no right to carry a concealed weapon.
Two conservative justices, including President Donald Trump appointee Neil Gorsuch, said thecourt should have heard the case.
The U.S. Constitution's Second Amendment guarantees the right to "keep and bear arms." In its landmark 2008 District of Columbia v. Heller ruling, the Supreme Court held for the first time that the Second Amendment guarantees an individual's right to bear arms for self-defense in the home. The California plaintiffs were aiming to extend that right outside the home.
Conservative Supreme Court justices generally have been receptive to an expansive view of gun rights, with liberals skeptical. The court has five conservative justices, including Gorsuch, and four liberals.
California law generally forbids the carrying of handguns, either open or concealed, in public spaces.
Lead plaintiff Edward Peruta, a San Diego County resident, applied for a concealed carry license, but was rejected because he had not specifically shown he was in harm's way. Peruta and four others sued San Diego County in a case backed by a California affiliate of the National Rifle Association gun rights group. The state intervened in support of the county.
The plaintiffs argued that the sheriff's definition of "good cause" violated the Second Amendment. Law-abiding citizens should be able to carry weapons in public for the general purpose of self-defense, the plaintiffs argued.
Last June, the appeals court ruled that the Second Amendment does not protect the right to carry concealed firearms in public.
(Reporting by Lawrence Hurley; Editing by Will Dunham)
Before You Go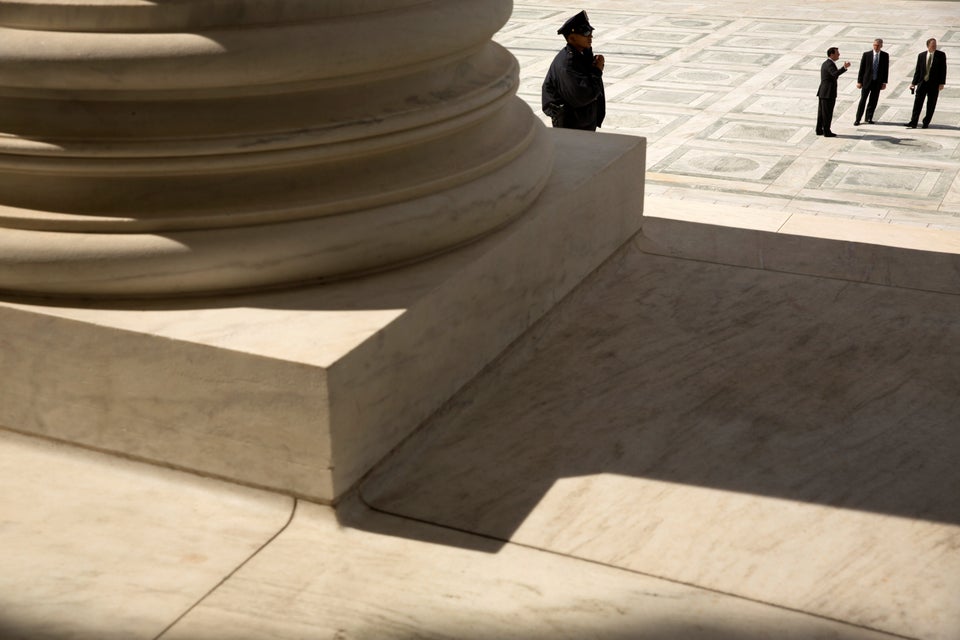 Exclusive Look Inside The Supreme Court
Popular in the Community