WASHINGTON -- The Supreme Court ruled 5-4 on Thursday that housing policies and practices with discriminatory outcomes can be challenged under the Fair Housing Act, even if there was no intent to discriminate.
At issue in the case, Texas Department of Housing and Community Affairs v. The Inclusive Communities Project, was the validity of a theory known as disparate impact, and specifically its application under the Fair Housing Act of 1968, passed just a week after the assassination of Martin Luther King Jr. Though the FHA protects against many forms of discrimination, disparate impact is seen by fair housing advocates as a particularly vital tool for fighting racial inequality, as it permits lawsuits to be brought against policies that disproportionately affect people of color, even when no overt racial motive can be proven.
The case stemmed from a disparate impact claim filed by the ICP, a Dallas-area nonprofit that promotes racially and economically diverse communities. The group discovered that between 1995 and 2009 the TDHCA had been allocating almost all affordable-housing tax credits to developments in poorer minority neighborhoods, while denying credits to those in wealthier white neighborhoods. The ICP argued that this had the effect of preserving racial segregation by preventing low-income, largely minority residents from moving to white communities.
The nonprofit sued on the grounds that the outcome of this policy was racially discriminatory, even if the Texas housing agency's intent was not. The organization provided statistical evidence of this disparate impact in court. Under rules laid out in 2013 by the Department of Housing and Urban Development, the TDHCA was then given a chance to demonstrate that its allocation of credits served a nondiscriminatory business interest, which it couldn't achieve by less discriminatory means.
While the TDHCA established a legitimate interest in its distribution of credits, it failed to prove that it was pursuing this interest in the least discriminatory manner. The agency lost in both federal district court and in the U.S. Court of Appeals for the 5th Circuit, which held that the proper disparate impact standard had been applied.
Supporters of disparate impact have noted that policies or practices that disproportionately affect minorities may still be found legal, so long as they can meet the HUD criteria. When the TDHCA couldn't, however, they responded by petitioning the Supreme Court, asking the justices to rule on the overall permissibility of disparate impact claims under the FHA.
Thursday's ruling came as something of a surprise following a string of Supreme Court rulings under Chief Justice John Roberts that have scaled back other civil rights laws and cast doubt on the the use of racial preferences by public universities. Justice Anthony Kennedy joined the liberal bloc of the court in writing the majority decision.
"Recognition of disparate impact liability under the FHA also plays a role in uncovering discriminatory intent: It permits plaintiffs to counteract unconscious prejudices and disguised animus that escape easy classification as disparate treatment," wrote Kennedy, joined by Justices Ruth Bader Ginsburg, Stephen Breyer, Sonia Sotomayor and Elena Kagan.
Justice Samuel Alito penned the dissenting opinion, joined by Chief Justice John Roberts and Justices Antonin Scalia and Clarence Thomas.
Critics of disparate impact argue that the doctrine unfairly targets private institutions and policymakers by punishing them for otherwise facially neutral policies or practices. They've also suggested that disparate impact makes the private sector vulnerable to costly lawsuits in which defendants are given a significant burden of proof.
During oral argument before the Supreme Court in January, Texas Solicitor General Scott Keller, who represented the TDHCA, also raised concerns that lenders and policymakers might actually feel pressured to consider race-based criteria in order to avoid the sort of adverse effects to some races that might invite disparate impact claims. While Kennedy cautioned that such an outcome would indeed raise constitutional concerns, supporters of disparate impact have claimed that such issues can be remedied without having to resort to race-conscious decisions in favor of minorities.
Fair housing advocates had argued that the issue of disparate impact has long been settled. Since 1974, 11 federal circuit courts have upheld an interpretation of the FHA that allows for disparate impact claims. Moreover, in 1988, when Congress amended the law, it chose not to add language ruling out such claims, but did include language that implied their use. Kennedy noted this precedent in his decision.
Progressive groups hailed Thursday's ruling as a key step toward combating housing segregation.
"Even unintentional housing discrimination denies families access to the social, economic, and health benefits of appropriate housing opportunities," said Michele L. Jawando, vice president of legal progress at the Center for American Progress, in a statement. "We are at our strongest when our communities are more diverse and inclusive. Upholding the disparate impact standard respects decades of precedent and marks an important milestone for equality and inclusiveness in America."
Disparate impact claims have been used in a number of high-profile cases regarding equal access to housing. In 2011, for example, mortgage giant Countrywide Financial -- now a Bank of America subsidiary -- settled a lawsuit brought by the Justice Department alleging that it had discriminated against hundreds of thousands of Hispanic and African-American customers by offering them subprime mortgages and charging them higher fees and rates on loans, while offering better mortgage rates and lending terms to white customers with similar financial profiles. In its disparate impact lawsuit, the Justice Department needed only prove that Countrywide's policy had a discriminatory effect, not that the unit had intended to discriminate. The case ended in a record $335 million settlement.
The Supreme Court had agreed to consider the issue of disparate impact in two cases over the previous four years, though both were settled by the defendants -- civil rights groups -- just weeks before they were set to go before the justices due to concerns that the court would hold that the FHA does not allow disparate-impact lawsuits. Fair housing advocates had considered the Supreme Court's eagerness to hear a third case on the issue of disparate impact as a sign that the justices might not issue a favorable ruling.
Read the opinion below:
Before You Go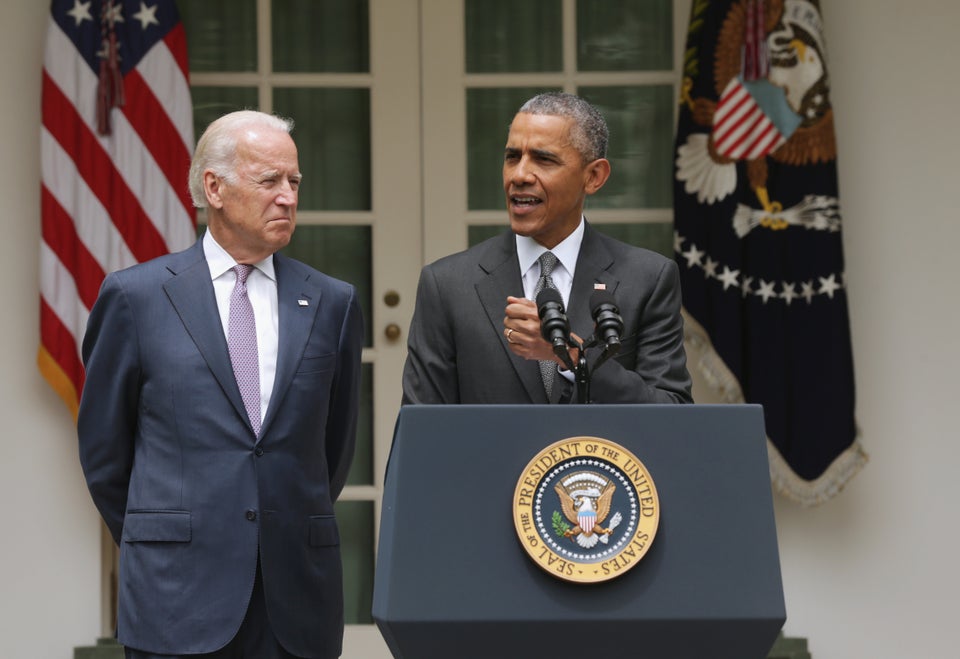 Political Figures React To SCOTUS Upholding The Affordable Care Act
Popular in the Community