The U.S. Supreme Court was illuminated with a stunning marriage equality message for a moment on the evening of March 26 after hearing arguments on Prop 8, California's voter-approved ban on same-sex marriage.
This photo, taken by Twitter users Rach and Jen (@rachnyctalk), shows the projected image on the building's exterior.
Check out the photo below, then scroll down to keep reading: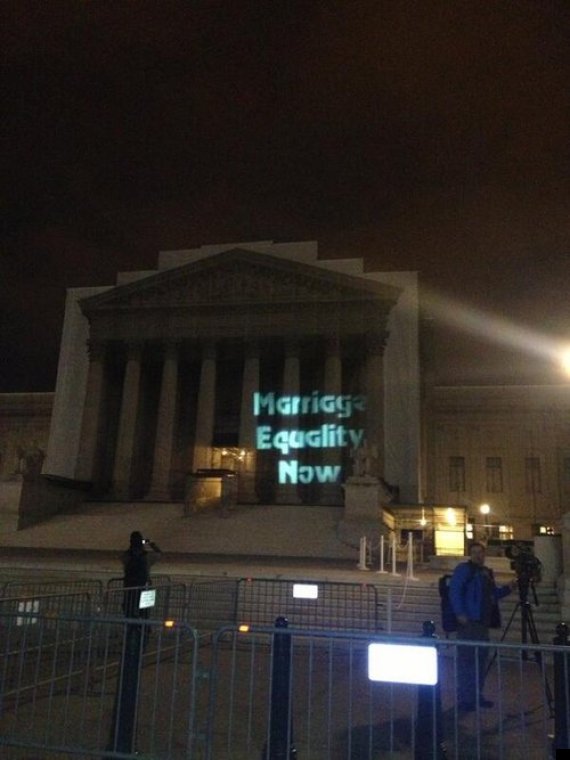 "Newsflash! This just happened at SCOTUS," the pair wrote. "Managed to capture pic before cops intervened!"
UPDATE: The Huffington Post has learned that the projection was created by GetEQUAL, in consultation with the Backbone Campaign.
Before You Go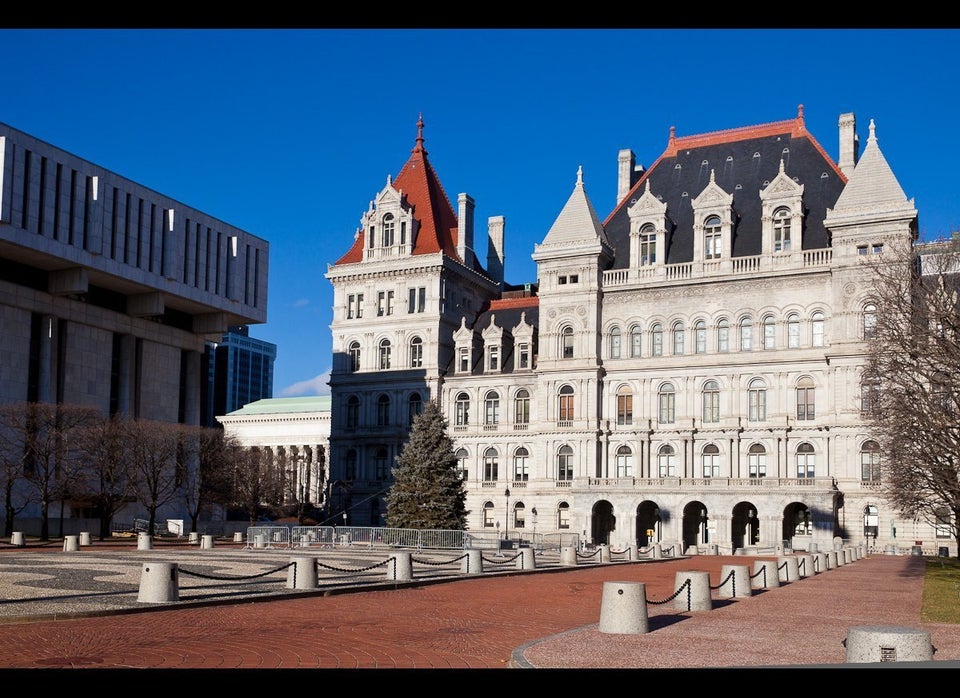 Gay Marriage In The United States
Popular in the Community