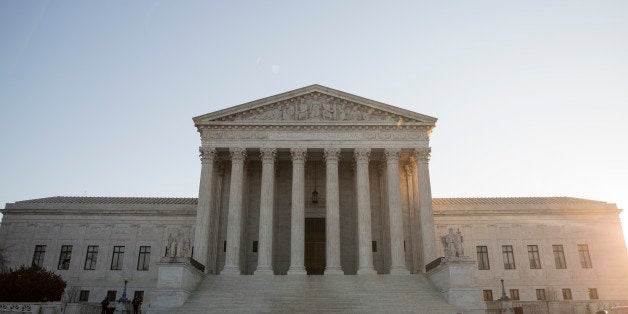 (Adds context of Citizens United ruling, paragraph 2, 5)
WASHINGTON, Jan 20 (Reuters) - The U.S. Supreme Court on Tuesday appeared closely divided as it weighed a free speech challenge to a Florida law that bars candidates running for elected judge positions from soliciting campaign contributions.
The case put the focus on free speech in the context of elections just a day short of the five-year anniversary of the high court's ruling in the case Citizens United v. Federal Election Commission. That 5-4 decision cited free speech as the grounds for dismantling restrictions on independent corporate and union expenditures in federal elections.
Lanell Williams-Yulee, who ran in 2009 for county court judge in Tampa, objected when Florida's Supreme Court publicly reprimanded her for violating a rule preventing candidates from seeking donations. She argued that the rule violated her free speech rights under the U.S. Constitution's First Amendment.
Conservatives on the nine-member court appeared to favor her free speech argument. The court's liberals voiced support for the state's right to ensure the judiciary's impartiality.
Justice Anthony Kennedy, who said little during the oral argument but is a strong advocate for free speech rights, is likely to be the swing vote. He wrote the court's opinion in the Citizens United case.
Some of the conservatives questioned whether other forms of communication that are allowed under the law, including thank-you notes written by candidates to donors, undermined the purpose of the restrictions.
"Now why was there any greater damage done by what she did as opposed to what you admit she could have done?" Justice Samuel Alito asked Barry Richard, Florida's lawyer, about Williams-Yulee's letter.
Some of the court's liberals emphasized the government's interest in protecting the impartiality of judges.
Justice Ruth Bader Ginsburg seized upon an admission by Williams-Yulee's lawyer Andrew Pincus that in some cases regulations could be applied to judicial candidates that would be unconstitutional in other contexts.
In addressing how lawyers may feel obliged to respond to personal requests from judges, Justice Sonia Sotomayor drew upon her own experience. "Isn't it inherent in the lawyer-judge context that people are going to say yes?" she asked.
Williams-Yulee had sent a mass-mail campaign fundraising letter asking for donations of up to $500. She ultimately lost the election and says she did not receive any donations.
The case could have a broad impact as 39 of the 50 U.S. states have judicial elections in lower courts, according to the American Bar Association.
A ruling is due by the end of June.
The case is Williams-Yulee v. Florida Bar, U.S. Supreme Court, No. 13-1499. (Reporting by Lawrence Hurley; Editing by Will Dunham)
Calling all HuffPost superfans!
Sign up for membership to become a founding member and help shape HuffPost's next chapter
BEFORE YOU GO
PHOTO GALLERY
Supreme Court Justices