Supreme Court Justice Ruth Bader Ginsburg fractured three ribs after she fell in her office on Wednesday night.
Ginsburg, 85, was admitted to George Washington University Hospital on Thursday morning, according to a Supreme Court press release. She initially went home after her fall, but experienced complications overnight.
"Tests showed that she fractured three ribs on her left side and she was admitted for observation and treatment," the statement read.
"She is doing well and plans to work from home today," a Supreme Court spokesperson said.
Ginsburg, a cancer survivor, is the oldest member of the court and has had several medical emergencies in the past decade. In 2012, she fractured two ribs in a fall, though she kept the incident private for several months, according to CNBC. In 2014, she underwent a procedure to have a stent placed in her right coronary artery.
This entry has been updated to reflect that Ginsburg was later discharged from the hospital.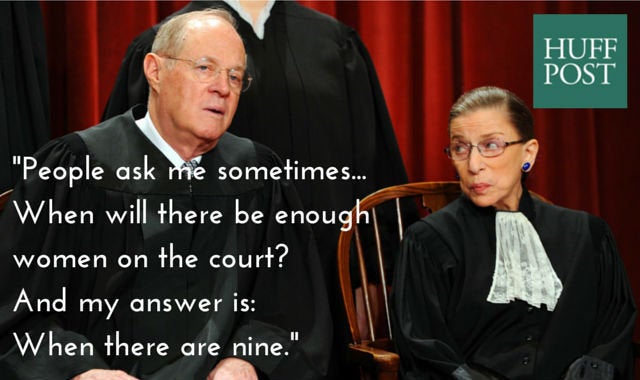 Wisdom from Ruth Bader Ginsburg
Popular in the Community