WASHINGTON, Jan 23 (Reuters) - The Supreme Court on Friday agreed to review Oklahoma's method of execution by lethal injection, taking up a case brought by three death row inmates who accuse the state of violating the U.S. Constitution's ban on cruel and unusual punishment.
The high court just last week allowed the execution of a convicted killer to go ahead in Oklahoma over the objection of its four liberal members.
The three-drug process used by Oklahoma prison officials for carrying out the death penalty has been widely debated since the April 2014 botched execution of inmate Clayton Lockett, a convicted murder. He could be seen twisting on the gurney after death chamber staff failed to place the IV properly.
The inmates challenging the state's procedures argue that the sedative used by Oklahoma, midazolam, cannot achieve the level of unconsciousness required for surgery and was therefore unsuitable for executions.
On Jan. 15, the high court declined to halt the execution of another Oklahoma inmate, Charles Warner, who was convicted of raping and murdering an 11-month-old baby. The court was divided 5-4, with Justice Sonia Sotomayor writing a dissenting opinion.
Although five votes are needed to grant a stay application, only four are required for the court to take up a case.
The inmates say the three-drug protocol used by the state can cause extreme pain in violation of the U.S. Constitution's ban on cruel and unusual punishment.
After the Lockett execution, the state revised its protocols by increasing the amount of midazolam used to render an inmate unconscious. Lower courts signed off on the change, as did the divided Supreme Court.
In her dissent in the Warner case, Sotomayor said she was "deeply troubled by this evidence suggesting that midazolam cannot be constitutionally used as the first drug in a three-drug lethal injection protocol."
The inmates want the court to decide whether its 2008 decision in a case called Baze v. Rees in which the justices upheld the three-drug execution protocol used by Kentucky applies to Oklahoma's procedures. Lawyers for the inmates say that the Oklahoma protocol is different, so the reasoning of the 2008 ruling should not apply.
The inmates are Richard Glossip, John Grant and Benjamin Cole. Glossip, who arranged for his employer to be beaten to death, is scheduled to be executed on Jan. 29. Grant, who stabbed a correctional worker to death, is due to be put to death on Feb. 19. Cole, convicted of killing his 9-month-old daughter, is scheduled to be executed on March 5.
The brief court order did not note whether the court had agreed to stay the executions.
The case will be argued in April, with a decision due by the end of June. (Reporting by Lawrence Hurley; Editing by Will Dunham)
Before You Go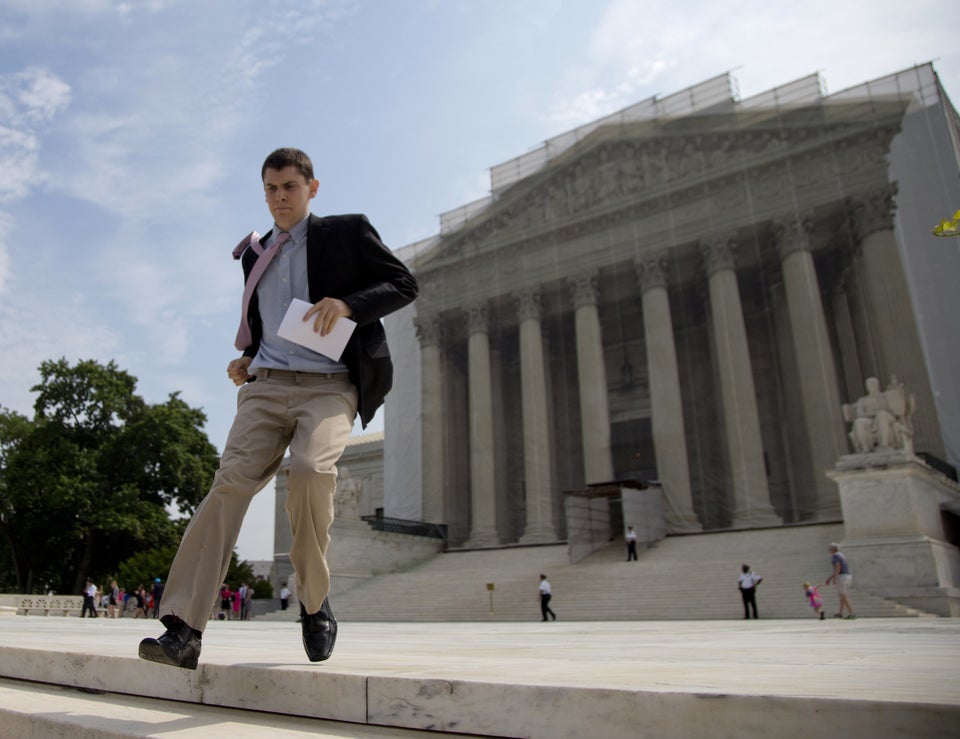 Supreme Court Goes Down To The Wire
Popular in the Community