Whatever their views on gay couples, Americans predict that the Supreme Court will rule this month against state same-sex marriage bans.
A majority 65 percent of Americans expect the Supreme Court to rule in favor of same-sex marriage for couples in all 50 states, according to a Public Research Religion Institute (PRRI) poll released Thursday. Just one-quarter of Americans believe the court will not overturn the state bans on same-sex marriage.
The agreement bridges party divides as well. Seventy-one percent of Democrats, 67 percent of independents and 58 percent of Republicans foresee a ruling in favor of same-sex marriage.
Similarly, a Pew Research study conducted in May finds that a majority of all Americans, including 72 percent of Democrats, 72 percent of Republicans and 74 percent of independents, say that legal recognition of gay marriage is "inevitable."

This month, the Supreme Court is set to make a landmark decision that would make same-sex marriage the law of the land. The case, Obergefell v. Hodges, will decide whether states must constitutionally issue marriage licenses to same-sex couples and whether they must legally recognize same-sex marriages performed in other states. If the Supreme Court votes in favor, it will overturn same-sex marriage bans currently in 13 states, and make same-sex marriage legal throughout the country.
The PRRI poll also finds that more Americans, 51 percent, say that marriage equality should be a state issue, while 41 percent say it should be national issue. However, the divide is linked to beliefs on legalizing same-sex marriage. A majority of those that oppose same-sex marriage say it should decided by the state, while a majority of those that support same-sex marriage agree that it should be a national decision.
Opinions on same-sex marriage have reached a record-high approval, with over 60 percent of Americans in favor of legalizing it. As the issue continues to gain momentum at a record pace, it's no surprise that Americans expect the court to vote to nationally legalize it once and for all.

PRRI surveyed 1009 random adults using live telephone and cell phone interviews between June 3 and June 7.
Before You Go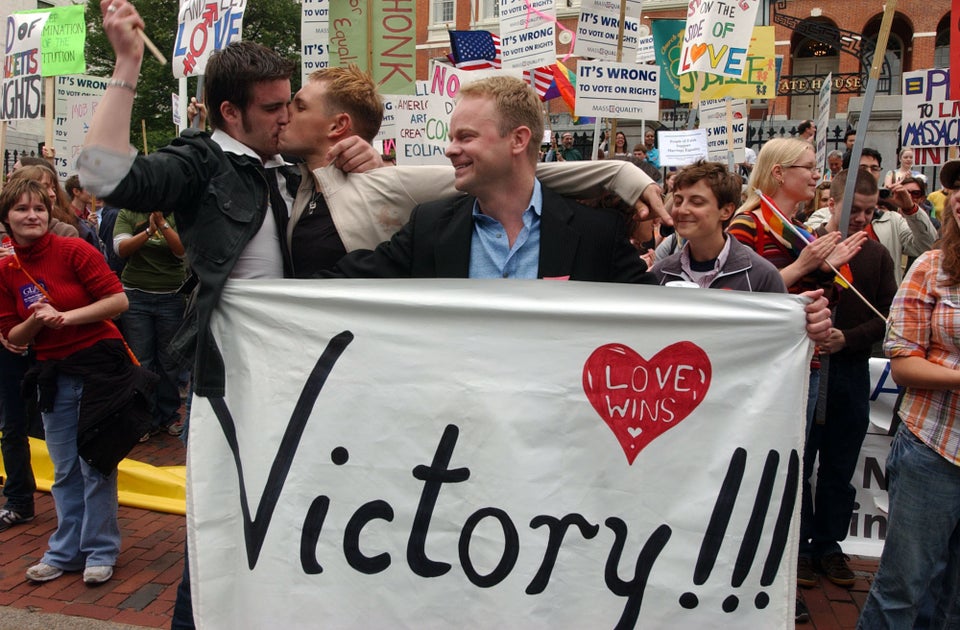 10 Incredible Improvements For LGBT People Since The First State Legalized Gay Marriage
Popular in the Community