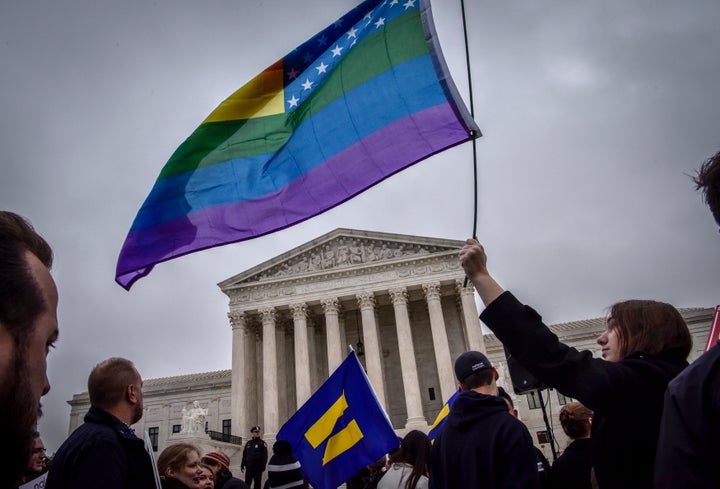 The U.S. Supreme Court has declined to take up a lawsuit challenging a controversial Mississippi law that queer activists fear will have devastating effects on civil rights in the state.  
The justices' decision on Monday left in place a lower court ruling that declared the plaintiffs in the case did not have the legal standing to challenge the 2016 law, because they couldn't show they had been harmed by legislation that hadn't yet gone into effect when they sued.
The Protecting Freedom of Conscience from Government Discrimination Act, or H.B. 1523, gives Mississippi businesses and government employees with strong religious objections the right to refuse to serve lesbian, gay, bisexual and transgender customers. The law ― which was passed by a Republican-controlled legislature and signed by a Republican governor ― serves to protect conservative Christian beliefs about marriage, sex and gender. It went into effect in October amidst the ongoing legal battle.
Beth Littrell, a lawyer with the Lambda Legal Defense and Education Fund representing the plaintiffs, said that the beliefs undergirding H.B. 1523 "leave the state's most vulnerable in harm's way."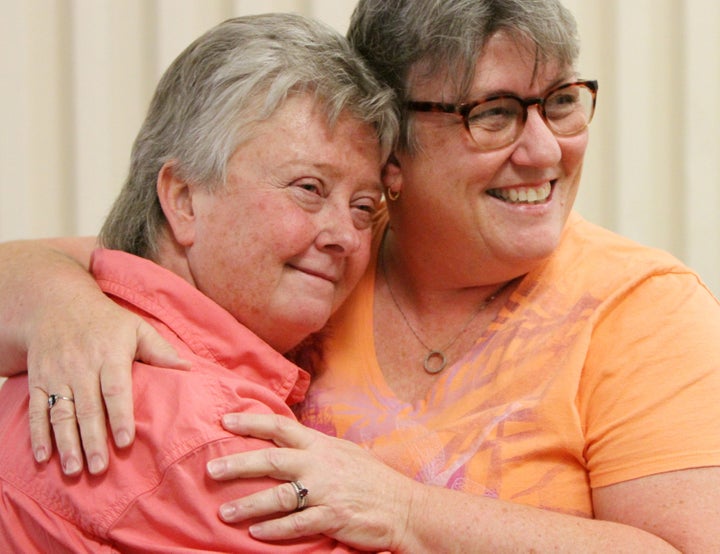 The people challenging H.B. 1523 included same-sex couples, civil rights advocates and progressive Christians, Reuters reports. One of those plaintiffs was the inclusive Joshua Generation Metropolitan Community Church in Hattiesburg, Mississippi, led by Pastor Brandiilyne Mangum-Dear.
On Monday, Mangum-Dear wrote on Facebook that the Supreme Court's decision left her with a sense of righteous anger. 
"Today, as a Pastor, as a queer citizen of Mississippi I say to you I'm sorry! This bill is harmful and hateful without any invocation!" she wrote. "This bill sends a very clear message and that message in itself is harmful... and I'm sorry that our state and our court system doesn't recognize that! I pray that no further harm comes to our community, but I fear that inevitably it will!"
The Supreme Court's decision not to review the law at this point "is not an endorsement" of H.B. 1523, Littrell pointed out. It also doesn't negate Obergefell v. Hodges, the court's landmark 2015 ruling in support of same-sex marriage.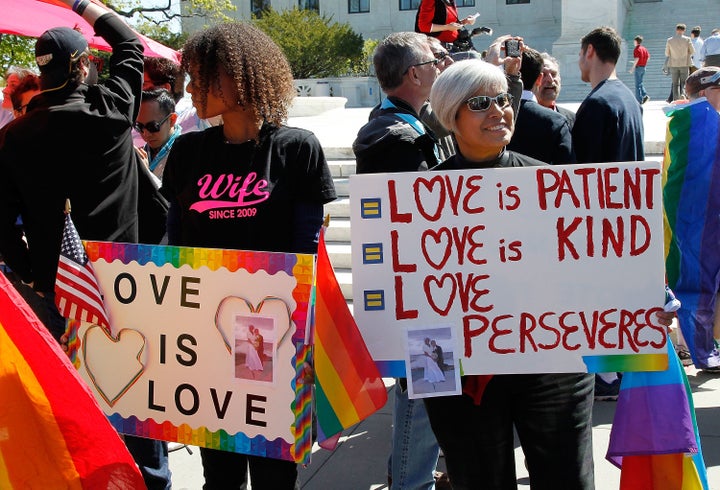 Studies have shown that many Americans don't support the faith-based refusal of services. The Public Religion Research Institute found last year that 61 percent of Americans oppose allowing small-business owners to refuse to provide products or services to gay or lesbian people on the grounds of their religious beliefs. Among the various religious groups surveyed, PRRI said there was not a single one in which a majority favored religiously based service refusals. 
The fight isn't over yet, Littrell told HuffPost.
"We will keep fighting in Mississippi until we overturn this harmful law, and in any state where antigay legislators pass laws to roll back LGBT civil rights," she said in a statement. "Unfortunately, the Supreme Court's decision today leaves LGBT people in Mississippi in the crosshairs of hate and humiliation, delaying justice and equality."
REAL LIFE. REAL NEWS. REAL VOICES.
Help us tell more of the stories that matter from voices that too often remain unheard.