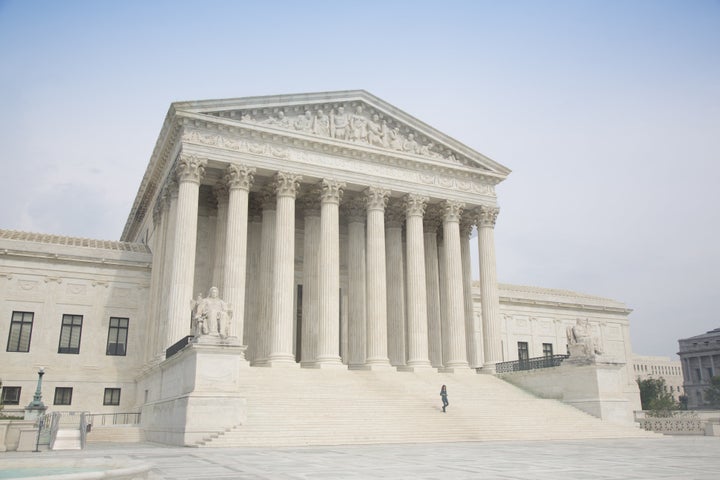 The U.S. Supreme Court on Thursday evening granted a request from Republican lawmakers in North Carolina to temporarily put on hold a lower court order that the state redraw its congressional map by next week.
A special panel of three federal judges had found that state Republicans turned the redistricting process so much to their advantage that it violated the First and 14th Amendments as well as Article I of the U.S. Constitution. The lower court ordered the lawmakers to draw a new map before the end of the month.
Republican lawmakers appealed the ruling to the high court.
Thursday's brief order from the Supreme Court noted that Justices Sonia Sotomayor and Ruth Bader Ginsburg would have denied the request to delay the redrawing of congressional borders.
The stay makes it more likely that the 2018 midterm elections will proceed under the current congressional map, which give Republicans a 10-3 advantage in North Carolina's U.S. House delegation.
Ruth Greenwood, senior legal counsel at the Campaign Legal Center, urged the high court to move quickly to resolve the case.
"North Carolina voters deserve to have a fair map before the 2018 election, or they risk a fourth consecutive election under an unconstitutional map that does not reflect their preferences," Greenwood said in a statement. "A single election under an unconstitutional map is one too many; four are intolerable."
The Supreme Court's decision to stay the lower court's order is not entirely surprising because the court is currently considering two other cases dealing with partisan gerrymandering. The justices are trying to figure out whether there is a legal standard to determine when partisan gerrymandering goes so far that it is unconstitutional and whether courts should even wade into the issue. The court also granted a stay in a gerrymandering case out of Wisconsin before it heard that case this term.
Still, some had hoped the justices would allow the lower court's order for new maps to proceed in North Carolina. Republicans in that state openly admitted to drawing the congressional map to give the GOP a maximum political edge, and the lower court agreed it was a particularly brazen and clear-cut example of partisan gerrymandering.
In its own order declining a stay, the lower court had said such an action would send a bad message, telling to lawmakers "there is little downside to engaging in unlawful districting practices because 'the federal courts are powerless to effectively redress [voters'] grievances.'"
"We are grateful that the Supreme Court has halted the partisan political efforts of the [lower court], who tried to inject utter chaos in our elections just days before filing begins," Robin Hayes, the North Carolina Republican Party chairman, said in a statement. "Today's ruling allows our congressional elections to proceed under the fair and legal maps used in the 2016 elections."
Calling all HuffPost superfans!
Sign up for membership to become a founding member and help shape HuffPost's next chapter