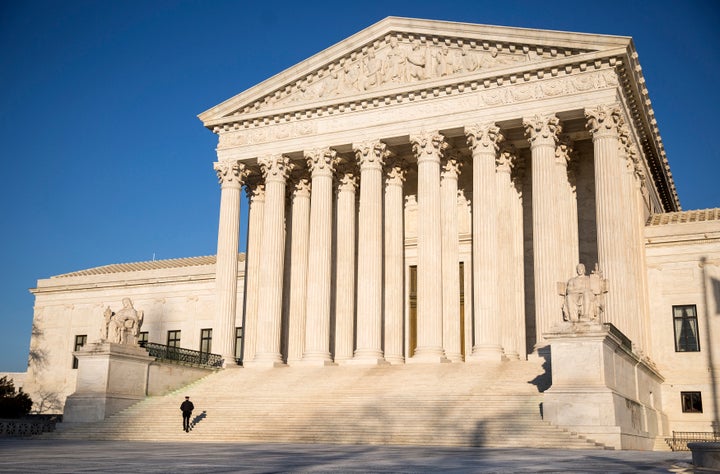 A coalition of Ohio Democratic groups asked the Supreme Court on Thursday to put the brakes on an appeals court ruling last week that could make it harder for black voters to cast ballots this year.
The Democrats are trying to restore "Golden Week," a six-day early voting period in which Ohioans could both register and vote in person on the same day. It was an option disproportionately used by African-Americans.
In a petition addressed to Justice Elena Kagan, who handles emergency requests from federal courts in Ohio, the Democratic groups argued that losing Golden Week would cause minority voters "irreparable harm."
"This period has played an exceptional, historic role in promoting voter registration and turnout in the past two Presidential elections, especially in minority communities," the coalition said in its filing.
In 2014, Ohio legislators eliminated Golden Week but otherwise left in place 29 days of early voting either in person or via absentee ballot. That set off a firestorm of litigation alleging discrimination against minority voters.
"African Americans will disproportionately bear this burden, because … they have greater time and resource limitations that may prevent them from waiting in line on Election Day and are less likely to vote absentee," said U.S. District Judge Michael Watson in a ruling that found the rollbacks unconstitutional.
But last week, a divided federal appeals court reversed that decision, noting that Ohio remained a "national leader" in the realm of early voting and that the 29 days it offers ahead of Election Day are "really quite generous." (At the other end of the spectrum, states like New York and Pennsylvania offer no days of early voting.)
Ohio Secretary of State Jon Husted (R), who is named as a defendant in this litigation, is expected to oppose the Democrats' petition before the Supreme Court. On Thursday, he announced a voter education campaign aimed at promoting absentee voting in the lead-up to Nov. 8.
Given the Supreme Court's current composition ― evenly divided between liberal and conservative justices ― it is possible there might not be a majority of five to grant the Ohio Democrats' request. On Wednesday, the high court denied a request from North Carolina to restore a set of voting restrictions that another appeals court had held discriminated against African-Americans. The justices split 4-to-4.
A ruling in Thursday's petition, which Kagan is likely to refer to the whole court, could come next week.
Popular in the Community