A new poll released just as the Supreme Court dealt significant blows to women and workers finds that Americans' confidence in the judicial branch is at a record low.
The Gallup survey released Monday found that just 30 percent of respondents have a "great deal" or a "quite a lot" of confidence in the high court, down seven points from the 2012 survey and marking the lowest approval number for the court since Gallup first started tracking confidence in the court in 1973. The court has not received approval ratings above 40 percent since 2007, one year after George W. Bush appointee Samuel Alito's confirmation.
The poll was conducted June 5 through June 8, well before Monday's high profile decisions were handed down.
In Harris v. Quinn, the court ruled 5-4 that some government workers are not required to pay dues to public sector unions. And in Burwell v. Hobby Lobby, the justices decided that closely held corporations cannot be required to provide their employees with contraception coverage.
The survey also found a decrease in confidence in both the presidency and Congress. While 29 percent of voters said they had confidence in the executive branch (down from 36 percent last year), just seven percent of respondents have faith in the U.S. House and Senate.
"While the Supreme Court, with unelected justices serving indefinite terms, is immune to the same public pressures that elected members of Congress and the president must contend with, it is not immune to the drop in confidence in U.S. government institutions that threatens and complicates the U.S. system of government," Gallup's Justin McCarthy writes.
Before You Go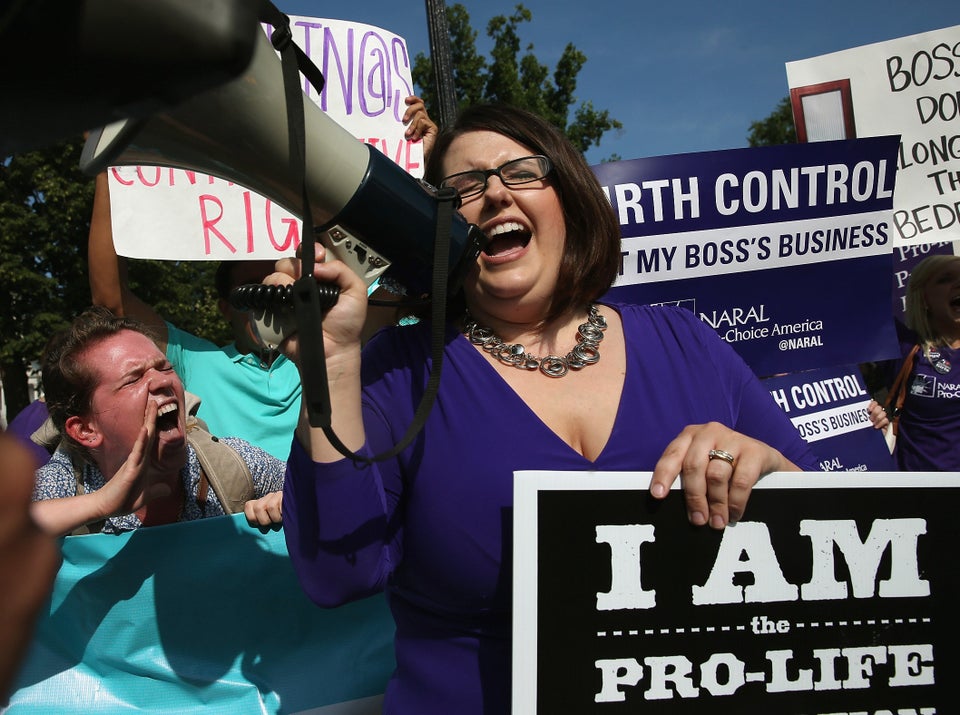 Supreme Court Hobby Lobby Decision
Popular in the Community