Wednesday was a great day for NBC News, which was both first and right when it broke the news that the Supreme Court had struck down DOMA. It was also a victory for Dan Stein, the intern who raced the decision to correspondent Pete Williams.
Video of Stein — an intern for SCOTUSblog (which partnered with NBC News and MSNBC for coverage of the rulings) and an editor of the Yale Daily News — bolting through the crowds and getting the paper decision to Williams went viral. "It's an honor to be part of the history and the things that happened yesterday," he told "Today" on Thursday.
Stein described what the experience was like. Matt Lauer praised him for his "speed" and Williams chimed in, saying, "Not only did he have to do people with signs and strollers and everything else — remember these were the hottest days of the year down here. I was perspiring just standing still, so he must've lost about ten pounds in the last few days."
Networks typically position interns in the Supreme Court press room, who then race the paper decisions to correspondents waiting outside. The pressure is tremendous, as all the networks vy to deliver the news first.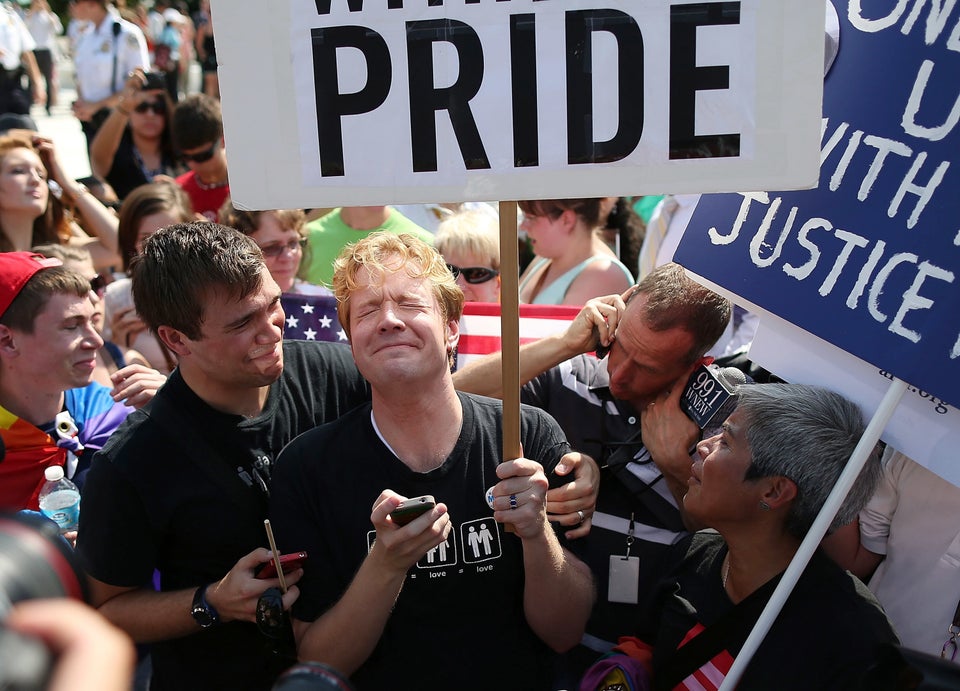 SCOTUS Decisions On Prop 8, Defense Of Marriage Act
Popular in the Community