 WASHINGTON -- The federal government may now be recognizing same-sex marriages, but don't expect Victoria's Cake Cottage in Des Moines, Iowa, to do the same.
"[The Supreme Court decisions] did not change my stance," said business owner Victoria Childress. "I will close my business before I will be asked to compromise."
"I love these people," Childress told The Huffington Post, referring to gay and lesbian couples. "It's not them. It's just that I disagree with what they're doing."
"It's biblical-related," she later added.
Childress explained that she asks potential customers certain questions before committing to work with them. If they fail to meet her criteria, she refers them elsewhere.
With marriage equality now legal in California and same-sex couples able to get federal benefits that were previously off-limits under the Defense of Marriage Act, many wedding vendors are predicting a marked increase in business.
In California alone, 37,000 same-sex couples are expected to wed over the next three years, generating $492 million in state revenue, according to the Williams Institute, a think tank at the University of California, Los Angeles law school. The repeal of Proposition 8 could also mean $40 million in wedding-related tax revenue over the next three years for the state.

But not every business may be excited. In the past few years, a number of wedding vendors -- including florists, bakeries and banquet halls -- have made news for their political statements denying same-sex couples their company's services.
The potential financial gains are meaningless to Childress, who said her business is booming despite the boycott.
"What has happened with the boycott with my business and everything has not hurt me at all," Childress said. "I'm so busy right now I have to turn business away."
In addition to Childress, The Huffington Post contacted nearly a dozen vendors who had previously denied same-sex couples their services to get their thoughts on the Supreme Court's decisions. A majority declined to comment.
Jack Phillips, the owner of the Lakewood, Colo. bakery Masterpiece Cakeshop who last year would not bake a local gay couple a wedding cake, referred The Huffington Post to his attorney. The Colorado Attorney General's office filed a formal complaint against the bakery earlier this month.
Mary O'Reilly, co-owner of the Wildflower Inn in Lyndonville, Vt., also declined to talk to The Huffington Post. The Wildflower Inn settled a lawsuit last year accusing the business of denying a lesbian couple services for the couple's wedding reception.
The owner of Liberty Ridge Farm in Schaghticoke, N.Y., left a message with her receptionist that The Huffington Post should contact the Reverend Jason McGuire, executive director of the right-wing group New Yorkers for Constitutional Freedoms. McGuire is known for being at the forefront of fighting same-sex marriage in New York state, and worked to unseat the state's Republican lawmakers who voted for marriage equality.
All Occasion Party Place, a Fort Worth, Texas, venue that refused to host a gay couple's wedding this year, advised The Huffington Post never to call again.
Before You Go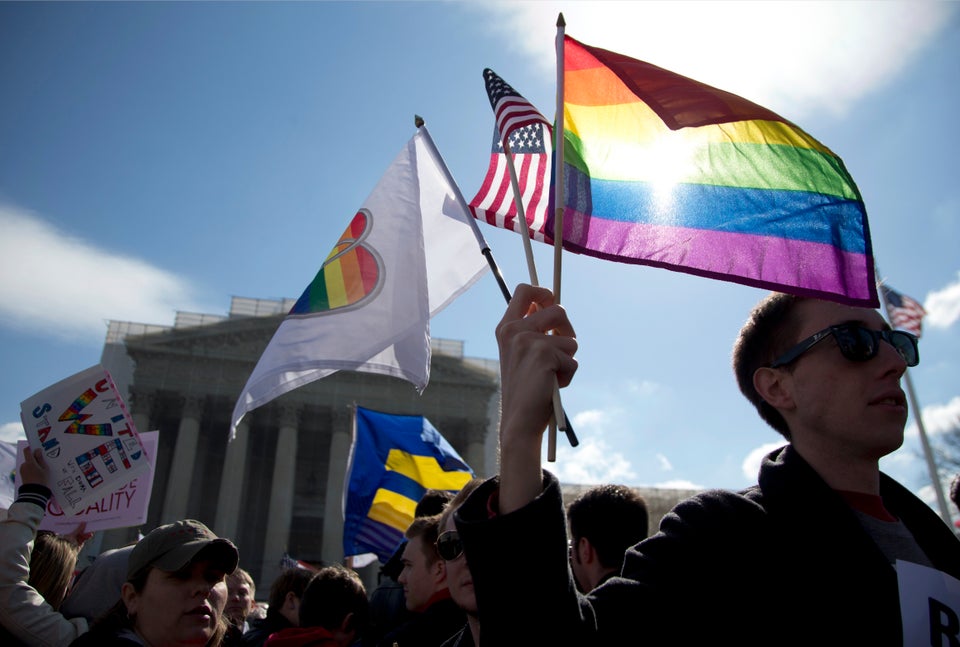 Supreme Court Proposition 8 Case
Popular in the Community