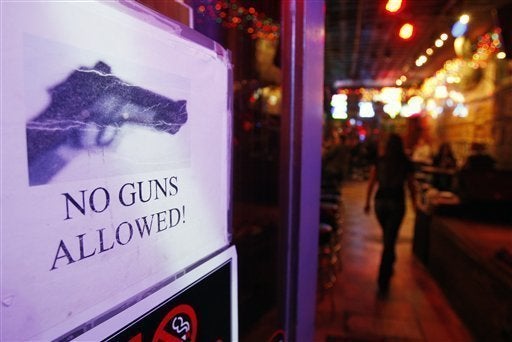 The Supreme Court will hear the oral arguments in the case of McDonald v. City of Chicago on Tuesday. Their ruling will have implications for the future of second amendment rights as well as the relationship between constitutional protections and local laws.
At issue, according to the ScotusWiki summary of the case is "whether the Second Amendment is incorporated into the Due Process Clause or the Privileges or Immunities Clause of the Fourteenth Amendment so as to be applicable to the States, thereby invalidating ordinances prohibiting possession of handguns in the home."
This has allowed states and cities to pass different limitations on the possession and purchase of firearms. If the Supreme Court rules in favor of the Second Amendment advocates in this case, which now includes representatives of the National Rifle Association, their finding may eliminate a state's power to infringe upon now-nationally applicable Constitutionally protected rights. Though the right to bear arms is specifically at issue in this case, some believe that the findings may have future ramifications for additional rights of citizenship such as health care or housing.
In 2008, the Supreme Court addressed a similar case in District of Columbia v. Heller, but because Washinton D.C. isn't a state, the eventual ruling -- which found the city's gun ban unconstitutional -- didn't extend to the broader issue of state powers with regard to the Second Amendment.
Calling all HuffPost superfans!
Sign up for membership to become a founding member and help shape HuffPost's next chapter